Sony is a globally recognized company with businesses in various sectors of industry. They manufacture many electronic devices and have a good brand reputation in the market. The company is also indulged in smartphone production for many years now and had built a lot of devices over time. When it comes to smartphones, the Xperia series has been a great success for the company. Today Sony has a big user base of smartphone users. Apart from smartphones they also a lot of tablets on the market. In this article, a complete list of Sony USB drivers compatible with various Sony devices is provided. An installation guide to install them on PC is also included.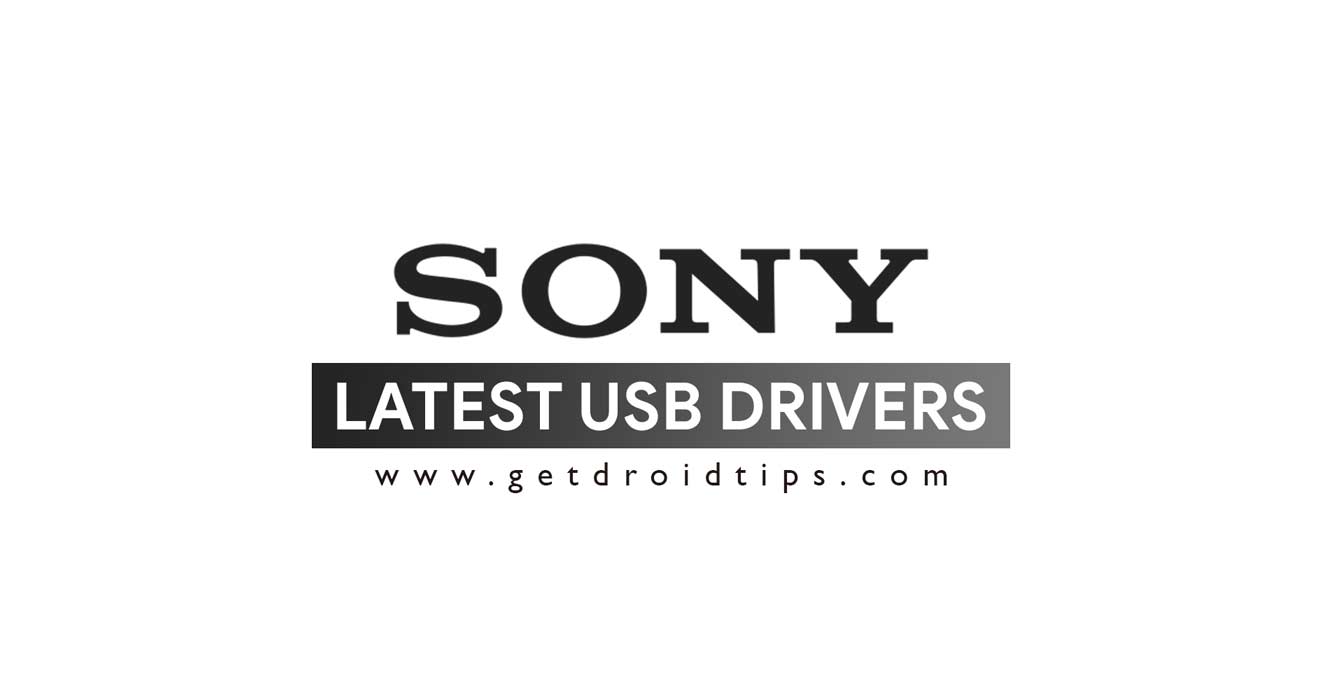 Although smartphones are powerful gadgets that can do a lot on their own there will come times when the assistance of a PC is required for them. Tasks, like installing a new firmware or transferring data to your Sony device, can be done more safely with a PC. But it is essential to note whether you have the latest Sony USB drivers on your PC before you start doing any of the tasks. Without the latest compatible Sony USB drivers installed you can't create a strong and secure connection with your device and PC. This is really suicidal as a failure in connection can even permanently brick your device. So download and install the latest compatible Sony USB drivers on your PC if you have any plan of connecting your device to the PC.
List of Sony USB Drivers Supported Devices:
Steps to install Sony USB drivers on PC
You can use any of the two methods listed below to install or update the Sony USB driver on your Pc.
Method 1:
Download the compatible Sony USB driver from the link given above
Unzip the file to any location on your PC
Double click on the .exe file
Follow the instructions
Click finish
Method 2:
Download the compatible Sony USB driver from the link given above
Unzip the file to any location on your PC
Right-click on My computer and select manage
Select devices and click on portable devices
Right-click on the Sony device icon and click on update driver
Select the downloaded Sony USB driver file
Follow the instructions
Click Finish