How to Unlock Bootloader on Any Xperia Device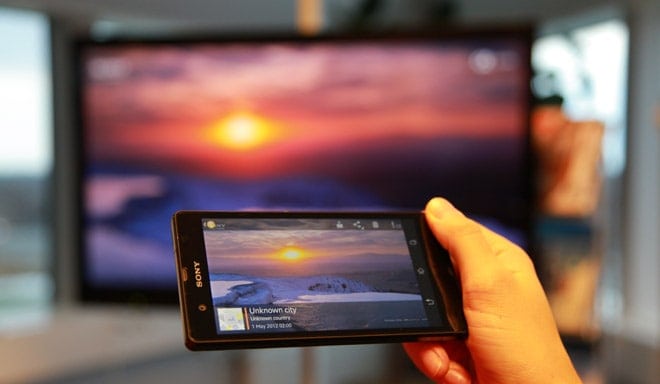 If you have bought an Xperia device and you want to try any custom ROM, Root or Install Recovery, then you don't have to worry. Sony has decided to come foward to help in unlocking the bootloader, They have released a dedicated official boot unlocking page for all Xperia Device running Android. By Unlocking Bootloader, you will have the ability to Enjoy Rooting, Custom ROM, Apps, etc on your device. But remember, Unlocking Bootloader will void your warranty even if sony provide a dedicated official page for unlocking bootloader.
Today i will teach you on How to Unlock Bootloader of any Xperia Device using the Sony's Dedicated Unlock Bootloader Page. Even though we have a dedicated page from Sony, it doesn't mean you can unlock it just by tap. To Unlock the bootloader on any smartphone required patience and hard work, where you need to follow the methods, But here in our page we offer you the step by step guide on How to unlock bootloader without taking any trouble.
Did you ever wonder about the difference between locked and unlocked bootloader ? Even i was a newbie when i first started my android experience. Even i use to wonder what is Unlock Bootloader and What is locked when i begin my first experience with Android phones. Later when i learnt it, i started to realize that Unlocked bootloader is like unchaining the slave who is been restricted to freedom to enjoy his own term. Here unlocking allows you to install mods, ROM, Kernel etc on your device and you can also enjoy Stock android experience after installing the recovery on your phone.
Follow the Step below carefully! We have also added some screenshot with the steps.
What is Unlock Bootloader ?
Well every Android device come with a locked bootloader even if it is an Open Source OS. Manufacturer won't support the Unlocked bootloader and there by if you do it manually your warranty will void. So manufacturers lock the bootloader to apply this concept. So Unlocking your bootloader will lead you into extra further step, Just like Customizing your Android. If you have unlocked bootloader, you can install a custom twrp recovery and start flashing custom rom such AOKP, Cyanogenmod,  Slim ROM etc
Before doing the methods, I just want to warn you that. By doing this, you will loose the warranty and sometime if you dont read the steps and do something wrong can brick your device. So be careful
PRE-REQUISITE : 
Works only on Xperia Device
Your Phone must have 70% Of battery
You need a Laptop or PC to perform this Action
Back Up your Data to make sure you have data's in case if something Wrong (This Process wont loose your data)
Make sure you have followed the steps properly. Don't Skip and Read ! – We are not responsible for any damage that you make to your phone.
What you need:
Official Bootloader Unlock Page from Sony : CLICK HERE
Now note your imei no by dialing *#06# or this 15-digit code can be found on your box and also at the back of the phone
Download Minimal ADB Tool – CLICK HERE or Download the Full ADB setup for Windows / Mac here
Steps for How to Unlock Bootloader on any Xperia Device
First of all make sure your device can be unlocked or not, To Check Follow the steps below :

In your device, open the dialer and enter *#*#7378423#*#* to access the service menu.
Tap Service info > Configuration > Rooting Status. If Bootloader unlock allowed says Yes, then you can continue with the next step. If it says No, or if the status is missing, your device cannot be unlocked.

Now Go to the official Unlock Bootloader website of Sony : CLICK HERE and register your email 
You will receive a mail to confirm , Tap on "Click here to proceed"
Once you enter into the Sony Unlocker page, you will be asked to enter your smartphone IMEI no, Now ENTER THE IMEI NO inside the BOX 
You will get your unlock key once, Now Copy the unlocker key in a notepad 
Now You need to enable the Developer Option on your phone
To Enable the Developer Option, Go to your Settings -> About Phone -> Now Tap on the Build Number 7-8 Times until you see a toast message "Developer option enabled"
Now go to Developer option in the settings and Enable OEM unlock 
Download ADB Fastboot tool and Extract the ADB Fastboot Tool somewhere in PC (Link is given above)
Now Open the Extracter ADB and Fastboot folder and Open Command Window by pressing Shift Key + Right Mouse Click 
Now connect the PC to Mobile with USB Cable
You need to Reboot the phone into Bootloader – Type the Command from below in your Command window that you opened

adb reboot bootloader

Your device will boot into bootloader (If it doesn't then please check your Cable or ADB Drivers and Install again), Now enter the command with youe unlock key after the oem unlock and replace this character 0x07B7BFEA7AC879F0 with your unlock key

fastboot -i 0x0fce oem unlock 0x07B7BFEA7AC879F0

That's it! You have successfully unlocked bootloader on phone
Now you can enjoy! Boot into system by entering the command