Here we have added download links for the latest Miracle Meizu Tool version setup v2.14 and 2.15. Miracle Meizu tool is a dedicated repairing software for Meizu smartphones and capable of assisting with software level repairs. Some important features of this software include flashing, unlocking, and account bypass.
Miracle Meizu Tool v2.14 & v2.15 has many beneficial features, including a Custom ROM checker which enables easy custom recovery from the application. To avoid errors caused by the system firmware update process and specific cases when your device's bootloader hasn't been updated yet (due to a hardware failure).
The update of the latest Miracle Meizu tool setup v2.15, v2.14 was released on January 2021, and it is available for both old and new users. This update improves the Meizu authentication check on many devices.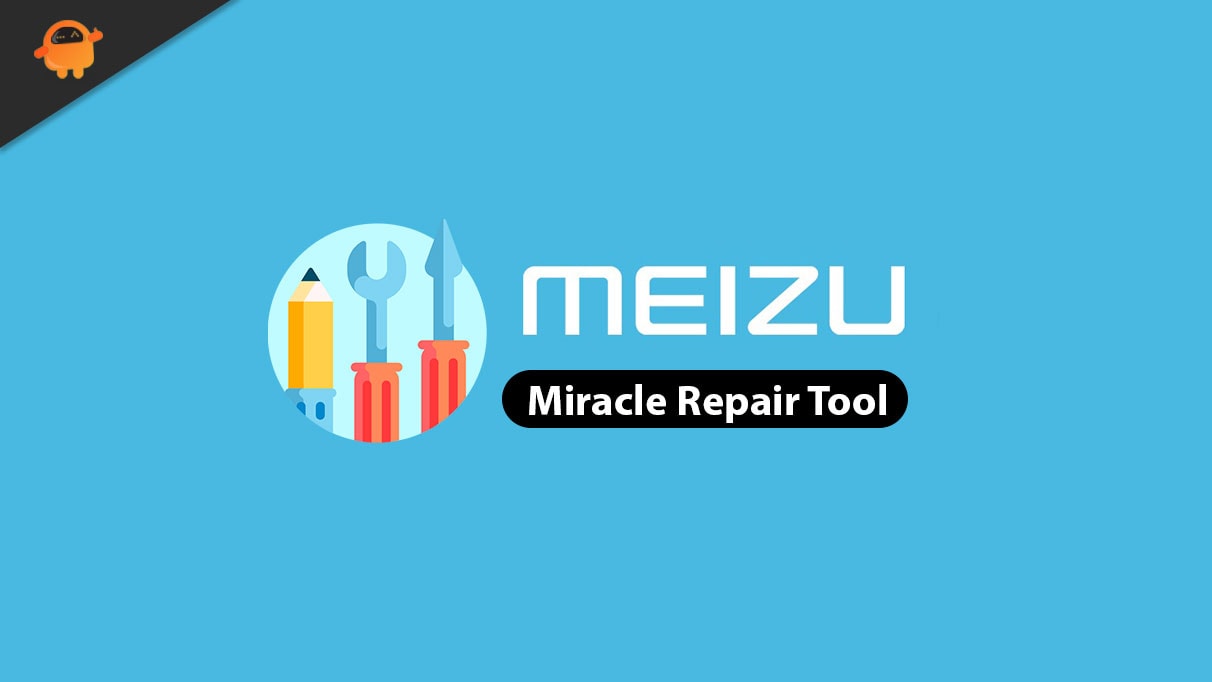 Download Miracle Meizu Tool | Latest Version Setup V2.14, V2.15
The new update of Miracle Meizu Tool V2.14,2.15 added some more features and fixedsome bugs. the main highlight are as follow-
Flash any Meizu phone.
Read firmware from Meizu Phone.
Bypass FRP/Meizu account.
Unlock bootloader on any Meizu phone.
Update Changelogs
Improve Meizu authenticate check
fixed some bug and some minor improvement
Miracle Meizu Tool V2.14 & V2.15 Supported Features
Credits Required
Flash (MTK, Qualcomm, Fastboot Mode) (5 credits)
Decode / Relock Bootloader (10 credits)
Credits Not Required
Read Partition
Delete Partition
Format Userdata/Cache
Format Selected
Repair IMEI (MTK, Qcomm)
Factory Reset
Remove Account
Remove FRP
Repair Restarting
Miracle Meizu Tool Features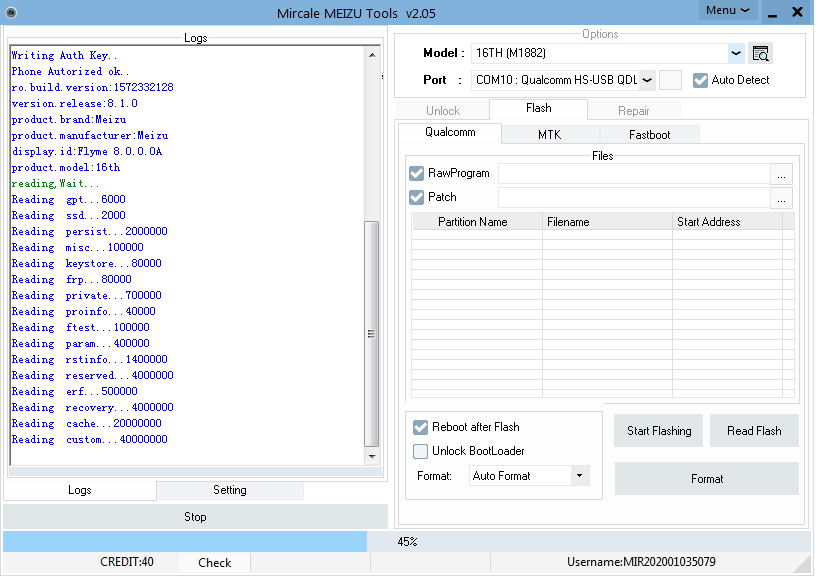 Flashing MTk
Flashing_Qualcomm
Flashing Fastboot Mode
Read Partition
Delete Partition
Format Userdat/Cache
Format Selected
Factory Reset
Remove Account
Remove FRP
Repair Restarting
Bootloader Unlock
Bootloader Relock
Imei Repair
Models Supported
| | | | |
| --- | --- | --- | --- |
| M3s (Y15) | M1E, M3E (A02) | PRO 7-H (M1792) | Noblue M6 |
| U20 (U20) | Note 9 (M1923) | M5 Note (M1621) | Noblue_Max |
| U10 (U10) | 16th Plus (M1892) | Noblue_5C | Noblue Note 2 |
| MX6 (M95) | 16th (M1882) | Noblue 5S | Noblue Note 6 |
| M3X, U30 (M92) | 15 (M1881) | Noblue A5 | Noblue_Note 3 |
| M3 Note (M91) | 16X (M1872) | Noblue_E | Noblue_Note 5 |
| M2 (M88) | 15 LITE, M15 (M1871) | Noblue E2 | Noblue Note X |
| MX5 (M85) | M8 Lite, V8 (M1816) | Noblue M1 | Noblue Note 9 |
| M2 Note (M81) | M8, V8 Pro (1813) | Noblue_M2 | |
| M3 Note (L91) | PRO 7 Plus (M1793) | Noblue M5 | |
Download Link For Meizu Miracle Tool V2.14, V2.15
The new update of Miracle Meizu Tool V2.14,2.15 added some more features and fixedsome bugs.
How to Install Miracle Meizu tool V2.14, V2.15
Download setup files from the above link.
Double click on the installer file, and after that, follow the on-screen instructions.
To use Meizu Miracle Tool, you have to activate it or buy credit from Miracle.
Compatibility: The Meizu Miracle tool runs smoothly on Windows XP, Windows Vista, Windows 7, Windows 8, Windows 8.1, and Windows 10 (32 bit and 64 bit).
Take a Backup: If you are ready to try the above tool, please take a backup of your personal data from your Android Smartphone or Tablet. Moreover, flashing any Firmware or recovery may brick the device.
With this tool's help, you can do FRP lock, phone lock, flushing, IMEI repair can be done. It supports all models of Meizu so that easily usable. Miracle Meizu Tool Latest Setup also has some functions that need to charge some credit to do it, which will be in USD
Conclusion
Miracle Meizu Tool is really helpful when it comes to software repairs of Meizu smartphones. It has an unpreventable record of assisting software developers and craftsmen for many years. The new update v2.14 and v2.15 for the Miracle Meizu tool bring updated features such as authentically check, FRP lock, IMEI repair and much more.