Moto Boot Logo Maker Tool is one of the useful and easy-to-use applications for Windows that can easily allow you to create your own custom boot logo for a Motorola device that runs on the Qualcomm Snapdragon processor. So, if in case, you're using a Motorola handset and don't like the stock boot logo then you should Download the Moto Boot Logo Maker Tool from this article.
It's a small application that runs on any Windows OS version (Windows XP/Vista/7/8/8.1/10) for both 32-bit & 64-bit system types and only works with Motorola Qualcomm devices. It won't work on MediaTek or Exynos processor devices. The Moto Boot Logo Maker tool is created and distributed by the developer Franco28 and all the credit goes to him for sharing it for free.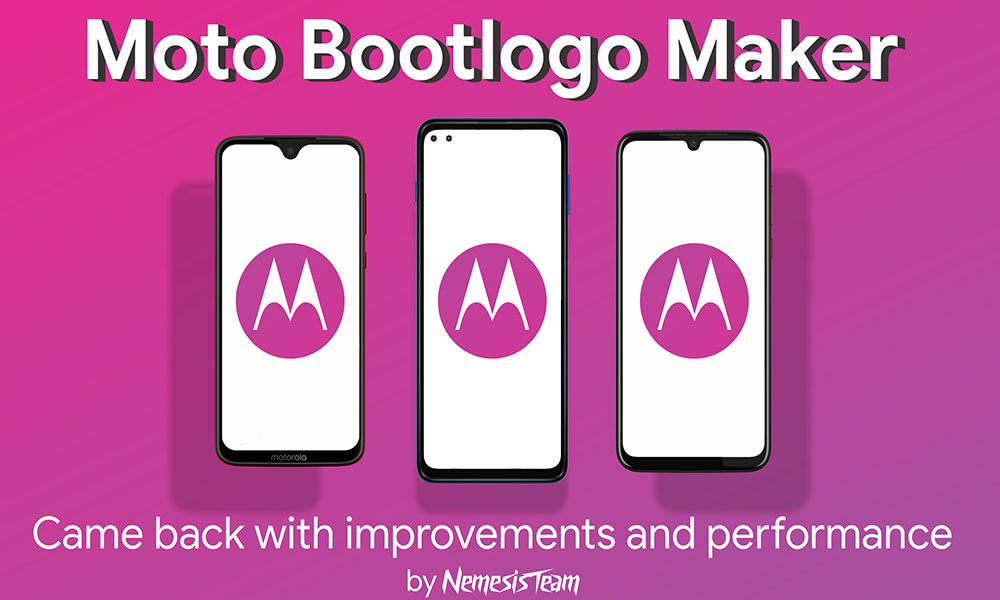 Features of Moto Boot Logo Maker Tool
Now, let's take a quick look at some of the useful features of this tool.
1. Installer Version:
The Moto Bootlogo Maker tool comes as an installer version for Windows OS that needs to be installed properly on the computer to start using it. Once installed, just launch the tool and click on the Tree view entries > Select the image or the logo that you want to create > Process all files in logo.bin > Click on Build and Save it as logo.bin > Flash/Install it using the Fastboot Method.
2. Open or Create Boot Logo
It basically allows you to open any of the Motorola device's existing logo.bin file and the flashable zip file that contains multiple boot images. The tool also allows you to create a custom logo.bin and flashable zip file properly.
3. Export Images
If you want to export images from the logo.bin file and the flashable zip file then you can also do so. Just save it on the computer and use any of the saved images as a boot logo for your Motorola device.
4. Multiple Logo Options
You'll get multiple logo options to choose from. You can create/save the logo.bin file in multiple sizes (4MB, 6MB, 8MB, 10MB, 32MB). It'll also allow you to select the logo.bin file format (default, Raw 540×540, 540×540 bundle), image fill options (center, fill, or stretch), image orientation (landscape or portrait), resolution (custom size), etc.
Download Link:
That's it, guys. We hope this guide was helpful to you. For further queries, you can comment below.