In this tutorial, we will show you how to download photos from the Google Photos app and website. While there are a plethora of gallery apps available for your device, the Google Photos app has managed to stand out among the crowds. Although every OEM ships with their gallery app, yet at one stage or the other, users end up using the offering from Google. The ability to sync all your photos and videos and hence make it easily accessible across all synced devices gives it a big boost as compared to other such apps.
Apart from that, the ability to create albums and its AI recognition tool that automatically creates separate albums for individual people is also quite useful. Add to it some nifty editing capabilities and it becomes everyone's' go-to gallery app. Likewise, the ability to share mages and videos just by creating a link is something worth commendable. However even with so many in-built features, there is one issue that many users seem confused about. They aren't able to get the option to download their photos from Google Photos. If you are also facing this issue, then the below-mentioned instructions shall come in handy. Follow along.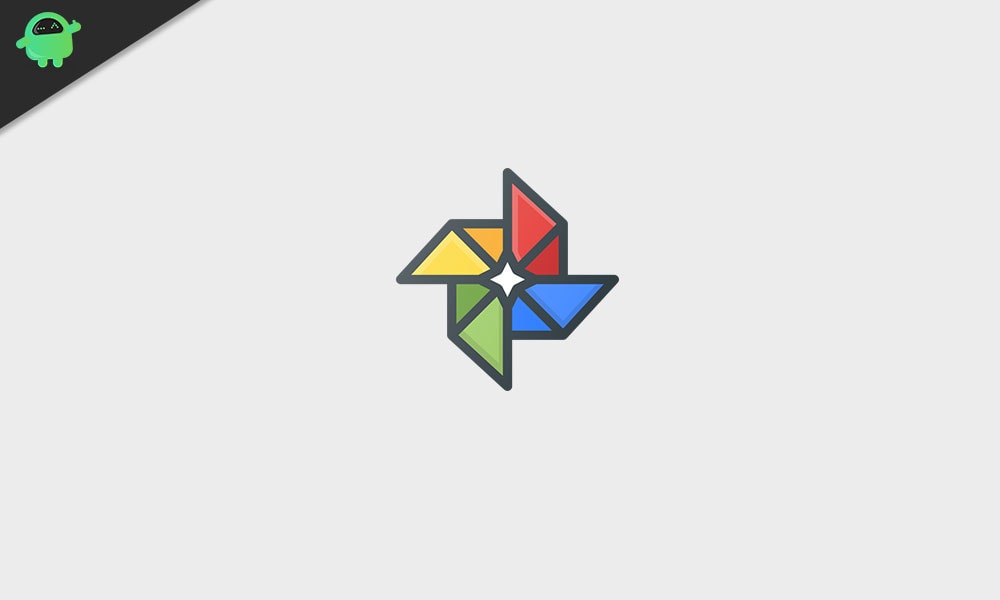 Download Photos From Google Photos on Android or iOS
The thing is you wouldn't be able to see the option to download photos in every image. The reason stands simple. Suppose if someone has sent you a WhatsApp image or you have taken a screenshot, then both these images are already stored on your device. Hence Google wouldn't show the option to download the said option. So if you are looking to share these images, then select the desired number of images and hit the Share option. You could upload it to Google Drive or send it to your desired contacts (as photos or in the form of links).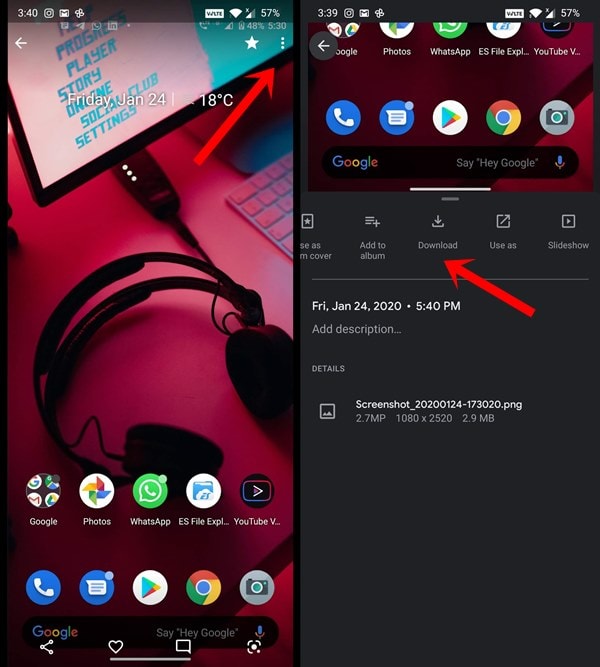 So where will one be able to get the download option in the Photos app? It will only be available on those photos that you haven't yet downloaded onto your device. Suppose someone has shared a couple of photos with you via a link. For the first time, you could only view these images upon connecting to the internet. This is because these images haven't been saved to your device yet. With that said, to actually save these images to your device, tap on the overflow icon situated at the top right and then select the Download option.
What About Google Photos Website?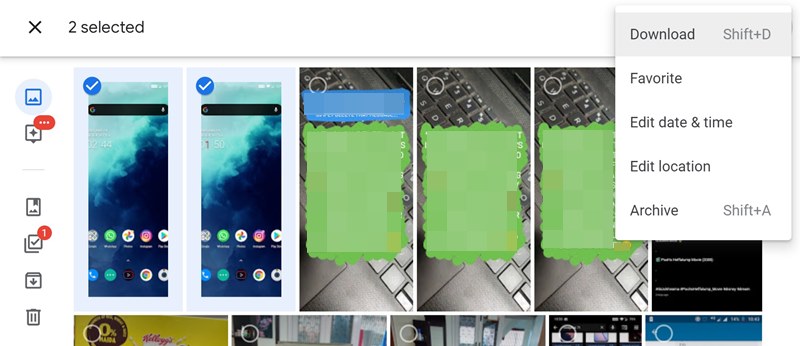 Fortunately, the steps to save images via the website is quite easy. All you have to do is head over to the Photos website on your PC and log in with your Google credentials. It will then display all the images and videos synced with your Google account. To download these images, just select the desired photos and click on the overflow icon situated at the top right. Then select the Download option and that's it. Furthermore, you could also make use of the Shift+D shortcut key combinations to carry out the desired task.
Using Google Takeout Service
The Google Takeout option lets you download your data associated with every Google apps and services. On that note, you could also make use of it to download photos from Google Photos. Here are the required instructions in this regard:
Head over to the Google Takeout page and sign in with your Google Account. Make sure to sign in with the account that has your synced photos.
By default, all Google services will be selected. You will have to deselect all of them, excluding Google Photos. There will be a Deselect All button situated at the top right which will come in handy.

Now select only the Google Photos option and then click on All Photo Album included.

Again all the photo albums will be selected. Just select the one as per your need and then hit the OK button. That's it.

With this, we conclude the guide on how to download photos from Google Photos. We have shared the steps for both the PC as well as smartphones. If you still have any doubts left, do let us know in the comments section below. Rounding off, here are some iPhone Tips and Tricks, PC tips and tricks, and Android Tips and Trick that you should check out as well.