Xiaomi is a Chinese smartphone manufacturer which produces high-end specification-enabled smartphone at the affordable price range. To provide better and advanced access to do more with your Xiaomi Note 5, the company releases various tools including USB Drivers, ADB Tools, and Fastboot Tools that users and developers can use to perform functions that may otherwise not be possible with it. I collected a list of all the available Redmi Note 5 USB Drivers, ADB and Fastboot tools that users can download and use at their will. This excerpt features information introducing these tools as well links to download for various computer operating systems like Windows, Linux, Mac OS, etc.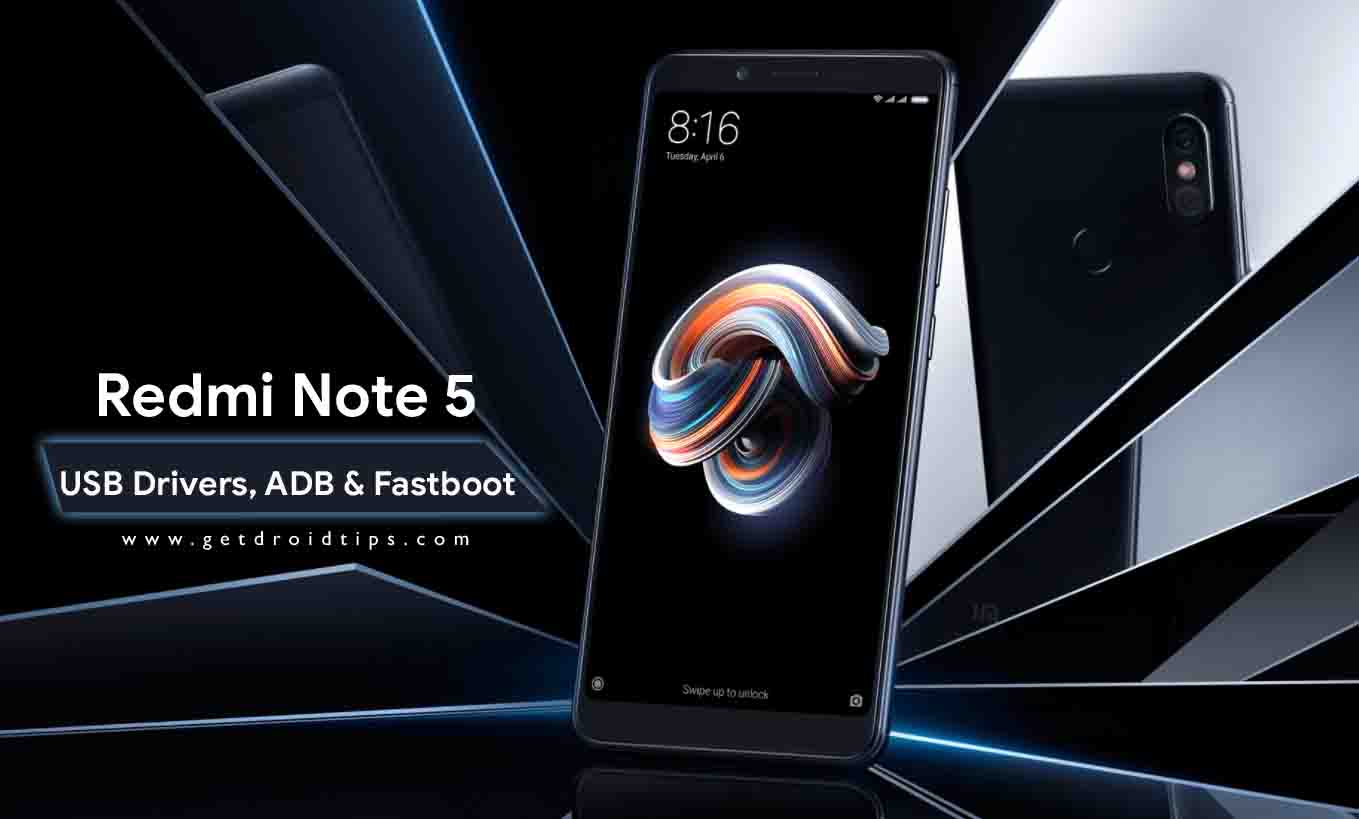 What is Xiaomi USB Driver?
Generally, a driver is a software or tool that contains instructions and communicate with the OS and the component or device to do certain functionality for which it is specifically designed. A USB Driver is a software or set of files that aids the connection between PC and the device using which, you can do numerous tasks like exchanging information to and fro. The driver also enables the user to root the phone, flash stock firmware, perform recovery tasks, and more. A prior knowledge of its working is appropriate to use it thoroughly and optimize its benefits.
How to download and install Xiaomi USB Driver?
Downloading and installing these drivers are easy and using them is just a piece of cake, although it is recommended to have a prior knowledge beforehand.
Method 1: Direct Installation
Download the USB Drivers for Windows OS given below and extract it.
Open the Exe file and proceed by clicking 'Next > Next > Finish' on the wizard.
Method 2: Manual Installation
Download the USB Drivers for Windows OS for which, the links are given below.

Now, connect the phone to the PC using the USB cable.

Press the F10 button or right click on the mouse to open the file.

Now, select Manage and then, go to Device Manager.

Note that if there is a question mark '?' sign on-screen, the driver isn't installed yet. Try again to install it and then move forward.

Once installed, you can use it to do your tasks.
Xiaomi Redmi 5 USB Drivers (Windows OS)
Note that these two links will direct to the USB Drivers available for Redmi 5 series smartphones that includes Redmi Note 5A, Redmi Note 5 Prime, Redmi Note 5 Pro, etc.
What is ADB and Fastboot Tools?
These tools are also known as Platform tools. ADB stands for Android Debug Bridge which is a tool that enables connection between the device and the computer providing broad development tools. Fastboot tools further extend its capability and thus, it is also used to perform advanced tweaking into the system and to access and perform tasks in the recovery or other bootable partitions. The features of using these tools are that the user can access logs, wipe data partition, tweak into network settings, install apps and uninstall it, flash stock firmware, ROM image, and more.
How to download and install Platform tools?
First of all, download the appropriate tools as per your OS which is mentioned below.

Now, unzip and extract the files and create a folder "C:\adb" and save it there.
Now, open the "adb.exe" which is an executable file for ADB tool and "fastboot.exe" which is the Fastboot tool.

Once installed, enter the command in the cmd to open the required tools.

Enter "cd c:\adb\" for ADB tool and "cd c:\fastboot" or similar to open fastboot tool.
List of available ADB and Fastboot Tools for Xiaomi MIUI phones
Keep checking GetDroidTips to stay updated with latest USB Drivers, Fastboot and ADB Tools, as well as a plethora of tips and tricks for Android and iOS and much more.