From this post, you could download the latest Xiaomi USB Drivers for your Windows and Mac platform. The Chinese OEM has managed to carve out a rich fanbase of sorts. Since its inception, it has stuck to its USP- providing feature-rich devices at an affordable price to the masses. And this has worked wonders up until this point and shall continue in the near future as well. One shouldn't look any further than its Redmi series. Furthermore, if a user could add a few more bucks to their budget, then they could get their hands on probably the best budget devices in the Poco series.
The device itself beholds a plethora of nifty features. And its customized Android skin, MIUI, leaves no stones unturned. But this is just the tip of the iceberg. Upon connecting your Xiaomi device to PC, you could carry out a plentitude of other tasks. However, simply connecting your device via a USB cable would be of no use. Until and unless you have the necessary driver software installed, your device wouldn't be recognized in the first place. In this regard, we are here to help you out. From his tutorial, you could download and install the latest Xiaomi USB drivers for Windows and Mac. Follow along.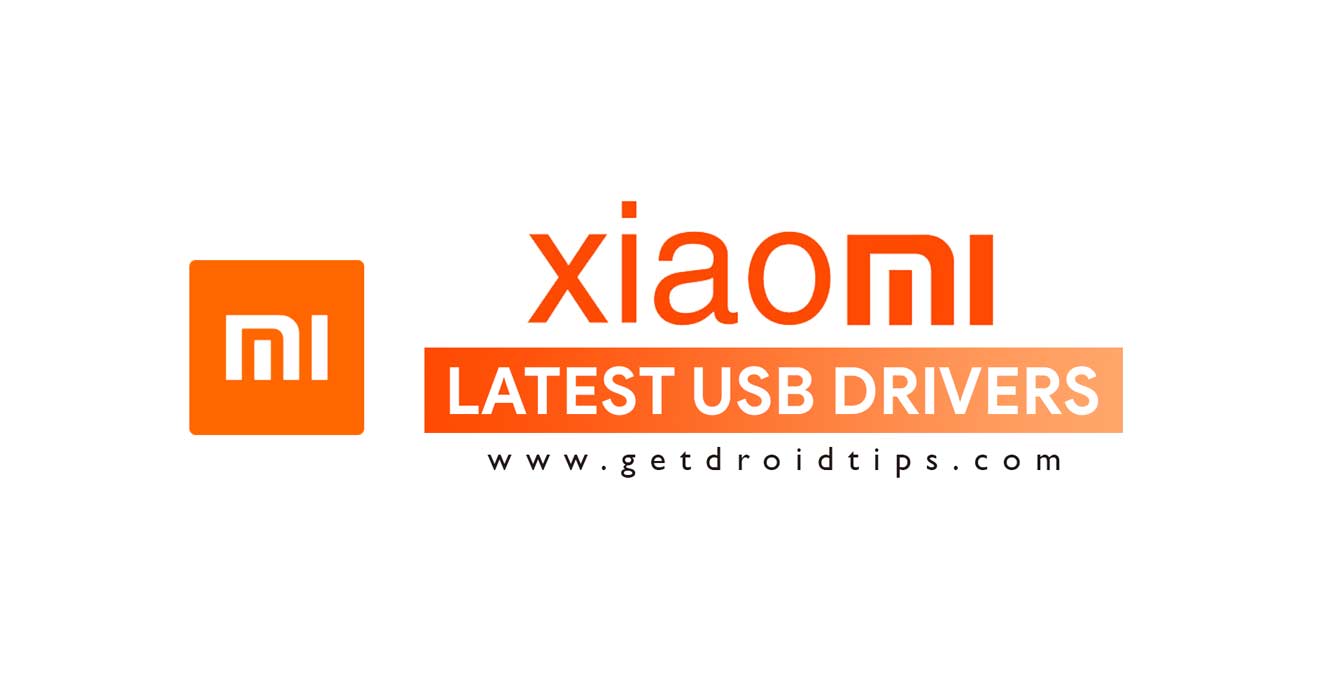 What are USB Drivers
USB Drivers is a software program that makes it possible for a hardware device to communicate with the operating system. Once you have the necessary drivers installed, it will help your PC in understanding the type of device that has been connected. As you might already be aware that there exist tons of devices that support USB connections. These include the keyboards, mouse, cameras, external hard, and of course your smartphone.
So to distinguish what kind of device is actually connected, your PC needs the appropriate USB drivers. It will then be able to bring about the necessary options and the user interface to carry out the desired tasks, keeping the connected device in focus. In simpler terms, this software program makes it extremely easy for your PC to recognize the connected device and act upon it. Apart from device identification, there exist a plethora of other advantages of these drivers. Let's check out some of the noteworthy ones.
Advantages of USB Drivers
Keeping our focus on the Xiaomi USB drivers, here are some of the nifty advantages that these drivers bring about. To begin, upon connecting your device to the PC, you will be able to carry out many different types of tasks. The basic of which involves the transferring of files (of any type and any size) from and to the PC. Likewise, you could even share your device's internet to the PC via a wired connection, aka USB Tethering. Then there is the MIDI option for interacting with musical equipment and the PTP mode for transferring photos via the camera software.
Furthermore, it is no hidden secret that Xiaomi devices are always known to have a strong custom development. From unlocking bootloader, flashing custom ROMs, and recovery like TWRP to rooting the device, there is literally no end to all this. But to effectively carry out all these tasks, you have to connect your device to a PC. Again, if you don't have the necessary USB drivers installed, your device wouldn't be recognized on your PC and these tweaks then wouldn't be possible.
Moreover, for these modifications, enabling USB Debugging is considered to be the entry point. While you could enable the toggle from your Xiaomi device itself, it won't be of any use until you connect it to a PC. And for this, you will again need to take the help of the Xioami USB drivers. With this, our readers might have got an idea of the need and importance of USB drivers for their Xiaomi devices. So with that in mind, here is the download link as well as the installation steps for the Xiaomi USB drivers.
Download and Install Xiaomi USB Drivers
To begin with, there exist two different methods for the installation of the aforementioned software. The first one is the Automatic Installation whereas the second one is the Manual one. The former will be carried out via the Mi Flash Tool while the latter will make use of the android_winusb file, part of the Android Bootloader Interface. The installation for this will be done from Windows' Device Manager. The instructions for both these methods are given below.
Xiaomi Redmi USB Drivers
Xiaomi Pocophone USB Drivers
Xiaomi Black Shark USB Drivers
Xiaomi Smart Watch USB Drivers
Steps to install Xiaomi USB drivers on PC
There are two methods that you can follow to do the installation. Both methods are listed below.
Method 1: Install using Mi Flash Tool
Download and install the latest Mi Flash Tool onto your PC.
Once the installation is done, launch the tool and click on the Drivers option. This should be the first option at the top left menu bar.

It will then show a list of five different drivers that will be installed. One will be from Google, two from Microsoft, one from Nvidia, and one from Qualcomm.

Finally, hit the Install button and wait for the process to finish.
This should be sufficient for most of the users. However, for a selected few, there might an error or two, mostly in the form of a device not getting recognized by the PC in the Fastboot Mode. In that case, you should try out the Manual Method given below.
Method 2: Manual Installation
For this, you will need to have the Android SDK Platform Tools installed on your PC. The reason for the same is two-fold. First, this will install the necessary ADB and Fastboot binaries onto your PC. Secondly, it will help to boot your device to Fastboot mode as well. Talking about which, you also have to enable USB Debugging. Once both of these requirements are met, download your device-specific USB Drivers from below and then proceed with the installation steps that follow.
Installation Step 1: Boot your device to Fastboot Mode
First off, download and extract the contents of your device-specific (Xiaomi. Poco or Redmi) USB drivers ZIP package to any folder on your PC.
Then head over to the platform-tools folder, type in CMD in the address bar, and hit Enter. This will launch the Command prompt.

Now connect your device to PC via USB cable, with USB debugging enabled.
Inside the CMD window, type in the below command to boot your device to Fastboot mode:

adb reboot bootloader

Your device will then be booted to the Fastboot mode and you should see the famous Mi Bunny Logo as well.

Installation Step 2: Install Android Bootloader Interface
Now that your device is booted to Fastboot, its time to install the Android Bootloader Interface via the android_winusb file.
For that, right-click on the Windows icon on your PC and select Device Manager.
Within that, scroll to the Other Devices section and click on it to further expand it.

As of now, your device would be shown as an Unknown Device or Other Device as the USB drivers aren't installed yet.
Right-click on it and select Update Drivers. In the subsequent dialog box that appears, select Browse my computer for driver software.

Next up, select 'Let me pick from a list of device drivers on my computer'.
Under the Common hardware section, select Show All Devices and hit Next.

Then click on the Have Disk button followed by Browse.

Now browse to the folder where you have extracted the Xiaomi USB drivers ZIP package in the first step.
There you will find two folders, 'win 10' and 'xp-win7-win8'. Select the one that corresponds to your OS and click on Open.
From the next dialog box, select the android_winusb file and click Open.

Select the Android Bootloader Interface from the Model section and click on Next.

Finally, click on the Install button and wait for the process to finish.
I hope this guide was useful in understanding how to download the latest Xiaomi USB drivers for Windows and MAC. If any queries or feedback, please leave a comment below.