Rockchip Factory Tool is a powerful and efficient utility designed specifically for devices powered by Rockchip chipsets. As a popular choice for Android tablets, TV boxes, and other electronic devices, Rockchip processors require a dedicated tool to manage firmware updates and other essential tasks. The Rockchip Factory Tool offers a user-friendly solution for flashing firmware, unbricking devices, and addressing various software-related issues, ensuring that your Rockchip-based devices operate at their optimal performance levels.
In this article, we provide you with the necessary information and resources to download the Rockchip Factory Tool, which is specifically tailored to cater to the needs of Rockchip-powered devices. Whether you are an experienced technician or a first-time user, this guide will help you understand the benefits of the Rockchip Factory Tool and assist you in utilizing its full potential for managing and maintaining your devices. By downloading the Rockchip Factory Tool, you'll have access to a convenient and reliable solution for firmware flashing, troubleshooting, and device maintenance tasks, ensuring your Rockchip devices continue to run smoothly and efficiently.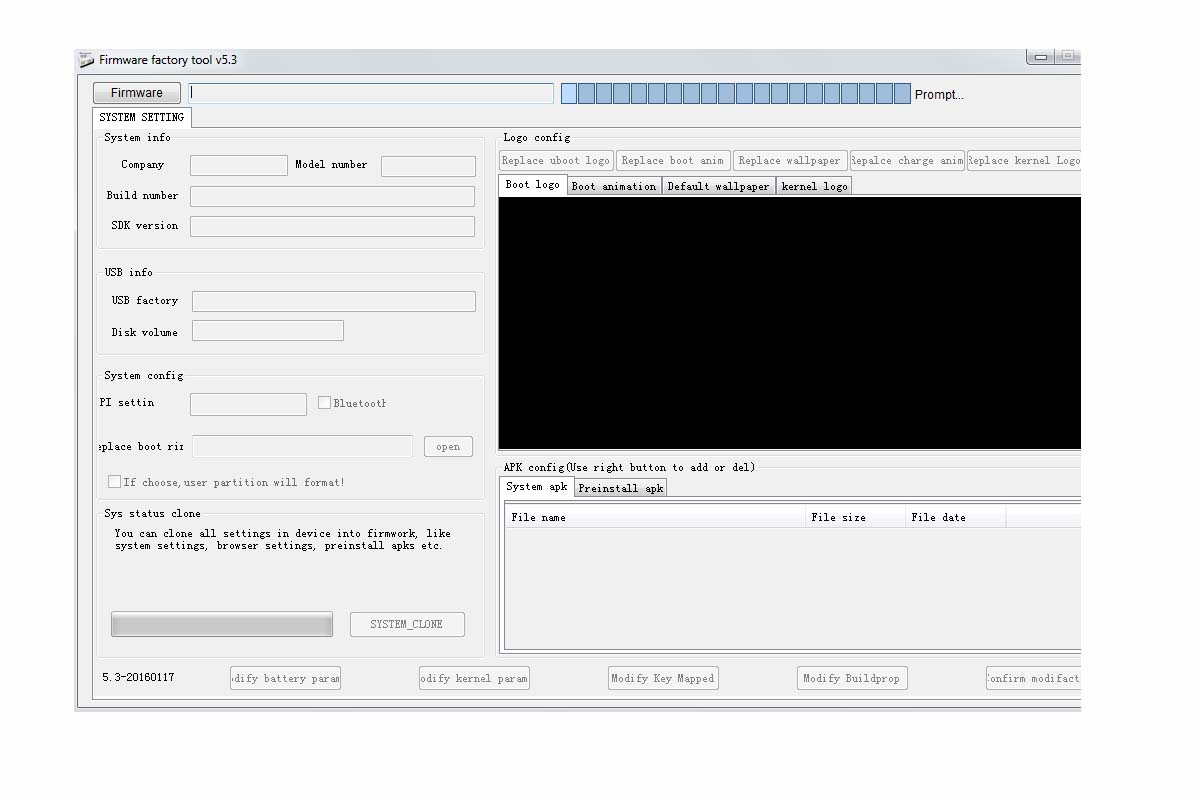 Download Rockchip Factory Tool
Here are the download links for all the version of Rockchip Factory Tool.
You May Also Like,
How To Install the Rockchip Factory Tool
Before installing you have to follow some instructions we have cited below.
Pre-Requisite
Rockchip Factory Tool v1.5 (works under Windows OS)
Install Rockchip Driver Assistant
Firmware image file as per the device
The smartphone must be running on a Rockchip processor.
Take a backup of your device data as after installation device data will be lost.
A PC/Laptop
A USB cable
Step-1 Download, extract, and install Rockchip Factory Tool
Step-2 Launch the Factory Tool
Step-3 Hit the button shown below to change the language to English.
Step-4 Now add the firmware you want to flash by clicking on the Firmware button.
Step-5 Once the firmware is loaded now connect the device you want to install the firmware.
Step-6 Switch off the device > Press Vol Up + Power button > Connect the device to PC/Laptop
Step-7 You will see your device listed under Loader.
Step-8 Now click the Run Button to begin firmware flashing.
Step-9 You will get a success message once firmware installation is finished.
So, that's it, guys. If you've got a device with a Rockchip processor, then to flash the firmware makes use of the Factory Too from Rockchip. We hope this guide was helpful to you.