Samsung phones came up with the Edge Screen phones with the S6 Edge, S7 Edge and the rest of the successor that follows the same tradition. Not only the edged screen gives the phone a premium and a brilliant appeal but also, it adds to a new feature which the Samsung company called Edge Panel. With the edge panel, you can place all your most frequently used apps in there and just swipe from either left or right and access the apps from the panel very easily. Moreover, it gives the user the convenience of not opening the app drawer and searching for the apps or placing them right in the home screen and blocking the gorgeous wallpaper.
But, in this post, we will share with you an application called Sidebar Lite, which gives you a side panel irrespective whether you have an edge screen Samsung phone or not. It is a great application that can let you multitask more conveniently on your smartphone as these days, smartphones have bigger screens. In this post, we will look at how to download Sidebar Lite APK version 4.4.0. So, without any further ado, let us get straight into the article itself.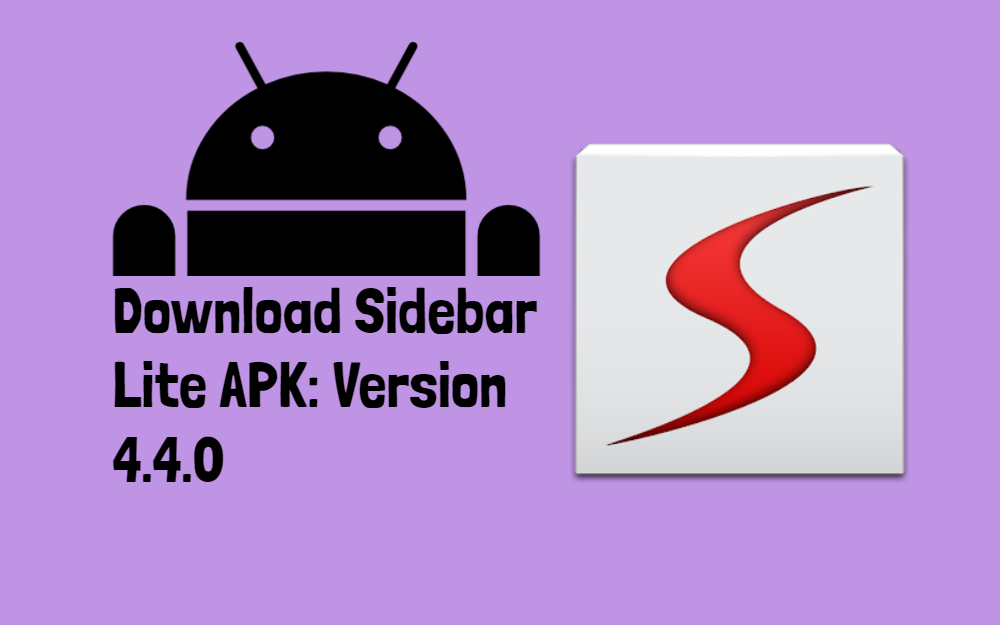 Download the Sidebar Lite APK
Below is the link to the Sidebar Lite application.
[googleplay url="https://play.google.com/store/apps/details?id=mohammad.adib.sidebar.lite&hl=en"]
Features of Sidebar Lite
The Sidebar Lite application gives you an app panel which is smooth, functional, fluid and moreover, you can customize it the way you want. You can easily access all your favorite apps from the side panel by just swiping it either from the left or right of your screen. However, there are other features as well in the Sidebar Lite application. Here is the list of features of the app;
Features
Pin apps & toggles to the Sidebar. (Limited to 8 total)
Live running apps and running indicators. (Requires Pro)
Task management allows killing running apps (swipe running apps out to kill them). (Requires Pro)
Customized colors, opacity, sizes, and positions. (Requires Pro)
Starts on boot.
Minimal RAM fingerprint and effect on battery life.
Ongoing notification can be disabled(4.1+) / made invisible. (Requires Pro)
Many widgets to choose from (Home, App Drawer, Wi-Fi, Mobile Data, Bluetooth, GPS, Sound, Rotation, Brightness, Torch, Play/Pause/Skip music).
However, with the Pro version of the app, you get more enhanced and extra features that could be very good for added functionality. Here is the list of features that you will get with Sidebar Lite Pro application;
Unlimited items
Right-side swipe
Live Running apps
You get live Running indicators
Task Management
Lock items
Custom Icons
Full settings
Adjustable width
Adjust opacity
Choose a color scheme
Disable notification (Hidden by default on rooted devices)
Conclusion
So there you have it from my side in this post. The Sidebar Lite application is nice to have for today's smartphones that have bigger screens. But, I would advise you to download this app if you could not find anything better than this app as the app is pretty old and there are some applications with new and more added features. However, the idea is good and this app can be a good choice for tablets as they have bigger screens and a side panel for easy and quick access to the apps will give you a better multitasking environment.