SUT L3 Tool (Software Update Tool) is a useful and small Windows application that allows you to flash stock firmware on any Intel processor-based Android smartphone or tablet devices. It simply makes a connection bridge between your handset and the computer using a USB cable. But before using this tool, make sure that the Intel USB driver is properly installed on your Windows PC/Laptop. Here we've provided all the latest versions of this tool that you can download and use for your handset.
Now, before going to the download section, let's take a quick look at some of the key features or advantages of this Software Update Tool. Basically, the tool comes in a very smaller size that you can easily download and install on your Windows computer. This application runs on all Windows OS versions (32 bit & 64 bit) so, you don't need to worry about it.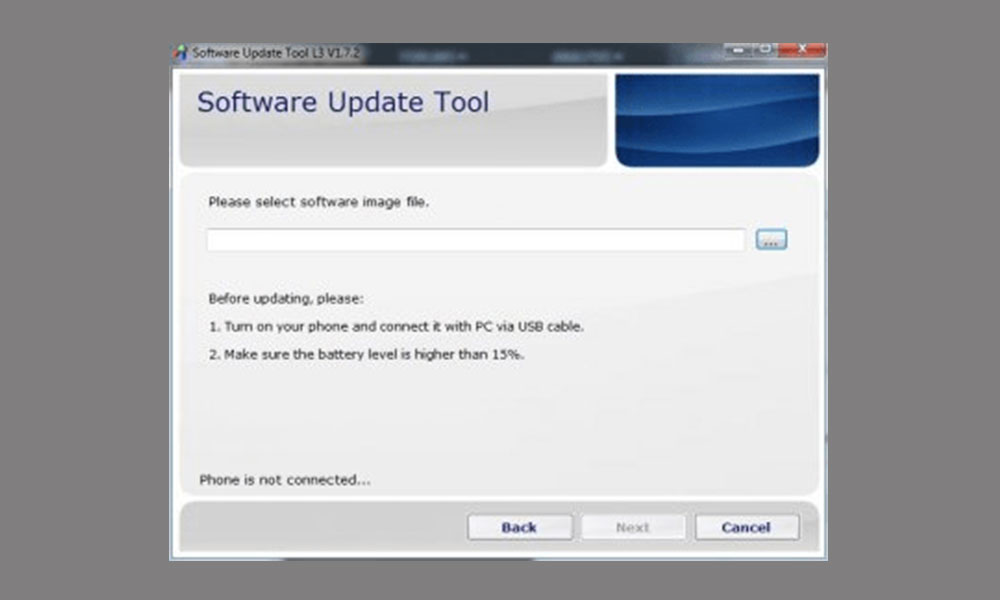 SUT L3 Tool Features
Installer: The tool comes as an installer version which you can easily download and install on your computer. Then just run the tool, connect your device, and start using it.
Easy Interface: This application has a simple and easy to use interface that most of the people can interact with. Even if you're new to this, you can easily use it.
Built-in Drivers: The setup file comes with built-in drivers which will get installed automatically on your computer when you install the tool. It's considered to be an all-in-one driver that can come in handy for connecting the device.
Supports nb0 and ffu Extension: This tool supports both the .nb0 and .ffu extension files which can be found on the Stock Firmware of the Intel chipset powered devices. Therefore, just find the specific extension file from the stock ROM and flash it using this Software Update Tool.
Notes:
The flashing process will remove the phone data completely. So, take a full backup at first.
The SUT L3 Tool is fully free software, created and distributed by the Intel Mobility LLC. So, all the credit goes to them for this awesome tool.
Steps to Use SUTL3 Tool to flash NB0/FFU Stock Firmware on Intel Devices
We assume that this article was helpful to you. If you've any queries, you can comment below.