Safari on iPhone/iPad has a severely underrated feature named private browsing, where your search history will not be recorded, and it gives a secure space for the user to browse the internet. It is very similar to the popular incognito mode many people love. Although many users do not use this great feature and today, in this article, we will teach you to enable and use private browsing (Incognito mode) in Safari iPhone or iPad devices.
The popularity of the Safari browser began with the rise of iPhone and iPad devices, and currently, the United States alone accounts for about 50% of the mobile browser usage market. In most respects, Safari is like any other popular browser. Users can browse websites, bookmark favorites, and open multiple websites in tabs. Built using the WebKit engine, Safari was one of the first web browsers to support the new HTML 5 standard. It also had support for Adobe Flash turned off by default.
Privacy mode or "Private browser" or "Incognito Mode" is a privacy feature of Safari web browsers, which disables the browser's History and Web Cache option. That is, as we enable Incognito Mode, then the history and cache of our browser are not saved. You can also enable the incognito mode in the Safari browser with a few easy steps.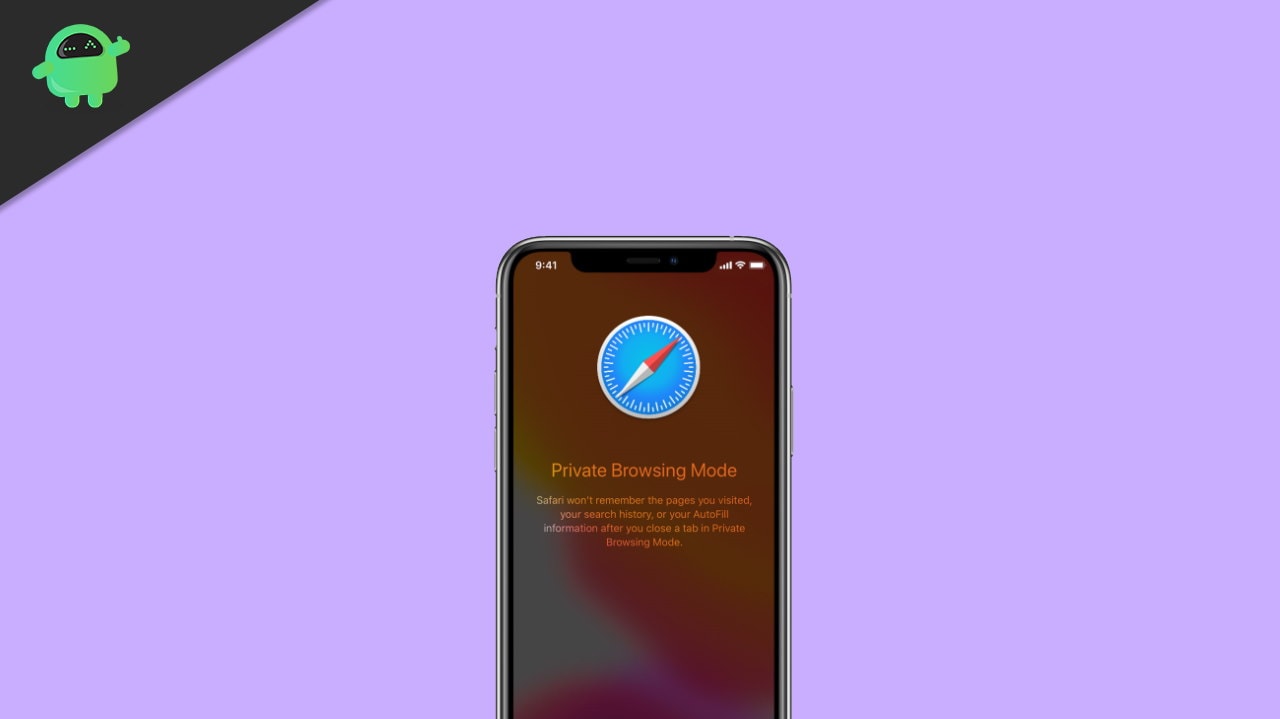 Enable and Use Private Browsing (Incognito) in Safari on iPhone/iPad
Private Browsing is just like the incognito mode in Chrome. Simply put, if you want to browse the web without any of the history or cookies being stored. Then this is the feature you want as your browser history won't be stored, nor will you be able to recover closed tabs websites where you log in will still be logged out next time you visit them.
Private browsing is a secure browsing space on iPhone. In this mode, no history or cache data is saved. Because of this, some websites might load slowly when you open them in Private mode. Since no history or cache data is saved, you have to log in every time you open a webpage that includes any forum webpage or social media sites such as Facebook or Twitter.
Advantages of Private Browsing
Private Browsing has its own advantages. You can remain hidden from your browser to some extent, and you can surf the web like a stranger. Here are some benefits of private Browsing.
Avoid Being Tracked
While surfing the web, some of our information is tracked by web browsers and web servers. And it is also kept for a limited time. But, when we use browsers in Safe Mode. Then our Search History, Caches, Cookies Files, etc., are not saved. Also, we are saved from being tracked. As if you are walking on sand and your footprints are not even being made.
Protecting your personal information from being stolen
We have to fill in special personal information on many sites like email account information and debit/credit card information. We can protect from being stolen during Private Browsing because Form Details are saved in Normal Mode. Well, the passwords are also remembered by the browser. These data are more prone to theft. And especially in public places, there are more opportunities for this.
Pure Search
Almost all the major browsers show customizing and personalizing search results according to the likes and dislikes of their users. Due to which our search results are affected. So if you want to do pure Search on any topic, then Private Browsing is the perfect way for you.
Using Multiple Email Accounts
When we run the internet in Normal Mode, we have to log out of the previous account to log in to the second email account. But during Private Browsing, we can use each email account together. And can stay logged in to more than one email account.
Hide Search History
If you are using a public place or any other person's computer. So you can hide your search history from the next user who comes after you by Private Browsing. Therefore, by doing web surfing in safe mode in public places like Cyber ​​Cafes, Schools, Colleges, etc., you can hide all the searched information.
Steps to turn on Private Browsing on iPhone/iPad
Open the Safari app on your iPhone or iPod touch.
Then, Tap the new page button.

After that, Tap on Private, then tap Done.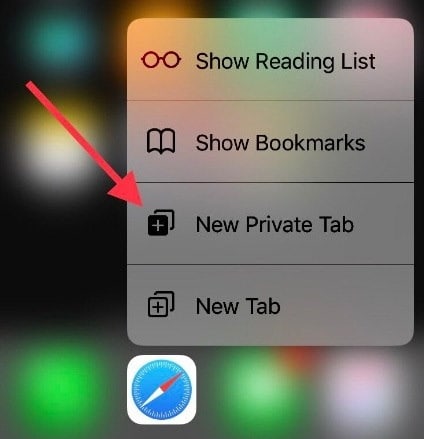 Some old version of the iPhone, including the iPhone 6S and iPhone 7 has a 3D touch facility. For them, you can force touch the Safari icon to easily open incognito mode and surf the web anonymously.
Steps to turn off Private Browsing on iPhone/iPad
Open the Safari app on your iPhone or iPod touch.
Then, Tap the new page button.
After that, Tap on Private, then tap Done.
By this process, you can turn Off and On private Browsing on iPhone and iPad.
Conclusion
I hope now you understand the process to enable and use private browsing or incognito mode in the Safari browser. Private browsing or incognito mode browsing on Safari browser in iPhone and iPad is an amazing feature which I think everyone should use. It is especially helpful when you're opening unknown links or unknown websites. Since private browsing gives you a safe space, and it doesn't save any History or cache data as well.