Formula One fan have loved the dedicated streaming platform F1 TV for the sport. It provides live races, session highlights, race highlights, and behind-the-scenes clips all in one place. Indeed, the subscription plan will determine the user's level of access. But in terms of things on offer, the service is doing great for the fans. However, it is not all good and glory for the F1 TV app.
Firstly, the app does not have a TV app yet. This is a shame since many would have enjoyed the live-action on a big screen. But there is a workaround for it. You can use the browser on your smart TV to open up the website and stream it all you want. However, things have not been as simple as they may sound. There are reports that many users face issues while trying to access the F1 TV app on their browser. And here in this article, we will discuss what you can do from your end to fix it. So without any further ado, let's get into it.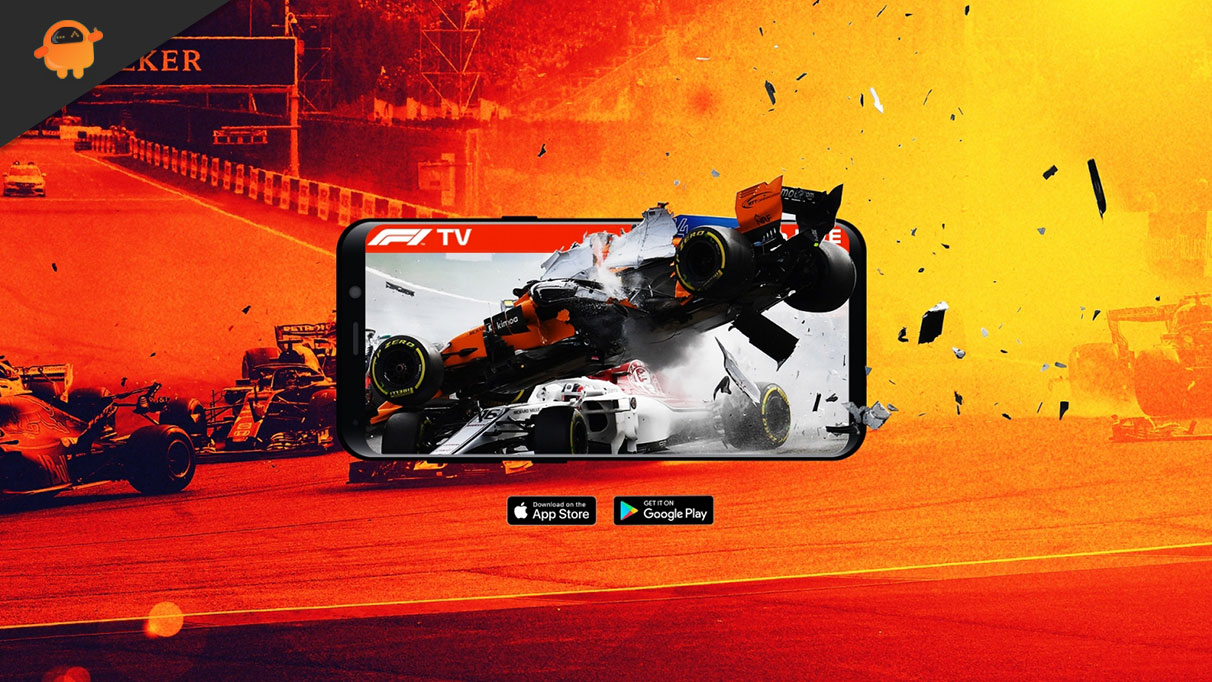 Fix: F1 TV Not Working on Chrome and Safari
Apple users have complained about the issue on their Safari browser. Android users have reported the same with their Chrome browser. And even some mobile users have done the same with browsers like Opera. These users see a message on the screen that reads unsupported browser when they try to access content on the F1 TV website.
Now let's see what you can do to try and fix it.
Update your browser:
Older browser versions often have issues with their credentials, especially with streaming services like F1 TV. So the first thing you need to do when you see the unsupported browser message is to update the browser entirely. Make sure you have the latest version of Chrome or Safari running on your device, and then try streaming F1 TV content on it again.
If you see the same error message again, move on to the following mentioned solution.
Check your internet:
In some cases, the problem even lies with the internet connection and speed. There is a possibility that the internet speed is running slower due to some maintenance from the ISP's side. So contact your ISP and even restart the WiFi you are using for the connection.
If the internet is working fine while doing other tasks on the device, you can move on to the next possible solution.
Restart the device:
Some Chrome users were able to fix the issue simply by restarting their devices entirely. So if you are using a smartphone, reboot it, and if you are on a PC, restart it completely.
Once the reboot or restart is done, open up the site again. If it shows the message of an unsupported browser again, try the next solution.
Check server status:
There is a possibility that some servers might be down from the developer's end. And in that case, you might see all kinds of errors while trying to stream content. An unsupported browser is also one of them. However, this is only possible if the service was working fine in the same browser before and suddenly it stopped working. In this case, you need to wait a while, and the problem should be resolved automatically.
Use a different browser:
So far, only Chrome, Safari, and Opera browser users have reported this problem with F1 TV. Hence, you can try out other browsers available in the store and check if the site loads up there or not.
We recommend using the Firefox browser, as there have been minimal reports about this issue occurring in the firefox browser. If you do not like the firefox browser, you can even try out other browsers that pique your interest.
Contact customer support:
If none of the solutions mentioned above worked for you, you should contact the customer support team of F1 TV. They should possibly give you a solution to your problem. You can get the customer support of F1TV from here.
So these are all the solutions you can try to fix F1 TV not working on Chrome and Safari. If you have any questions or queries about this article, comment below, and we will get back to you. Also, check out our other articles on iPhone tips and tricks, Android tips and tricks, PC tips and tricks, and much more for more helpful information.