Did you have a powerful laptop, but still, it's lagging when you compare it from your desktop? Well, this is a normal thing as desktops are always made to get the best performance while gaming. But, on the other hand, laptops are made for your comfort of use. So, in 2021, if you buy a laptop that is pretty much powerful and use it for gaming. But, don't get the performance as you want, then most probably you need an eGPU for your laptop.
I think now you all guessed it that what we are talking about, right? Yes, today we are here with a complete list of the best external GPUs for laptops. However, we are not only limited to that. We also provide you the buying guide for eGPUs in 2021. So, you can follow the guide if you face such kind of issue or you are planning to buy an external source that can boost your laptop's performance. So, what are we waiting for? Let's directly jump into the guide and see the best option you have in 2021.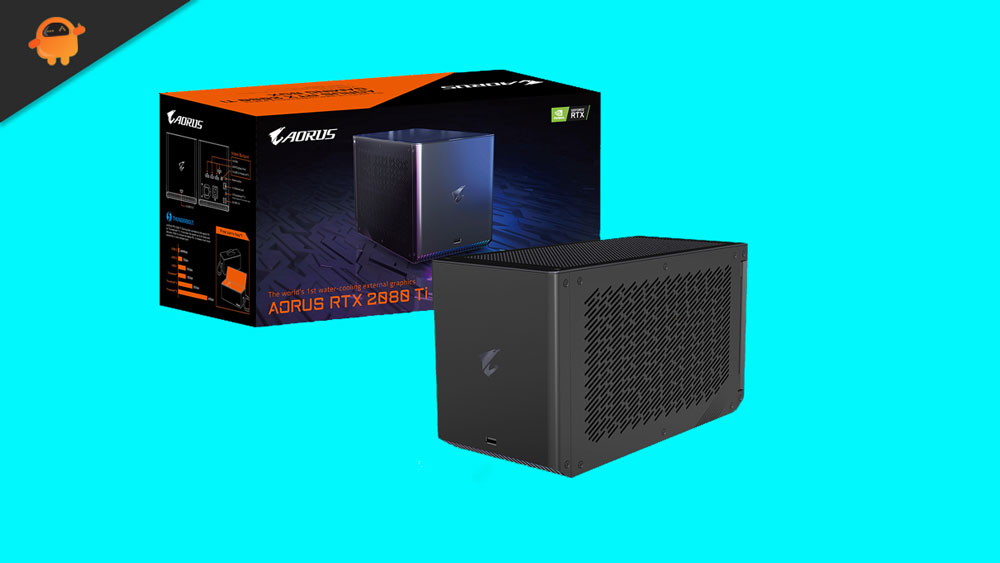 Best eGPUs in 2021| What is an External GPU?
As we already know, that laptop is made to be compact in size that is primarily constrained by their power efficiency, component size, etc. The laptop's GPU and CPU are never being designed for speed to make sure that they do not consume a lot of power.
Now, why are laptops made for power efficiency? Well, the answer is very simple, to ensure that your device wouldn't get overheated. Yes, the more power it consumes, the more heat generated in its GPU and CPU. However, that's the reason why your laptop becomes slow after several 1 or 2 years- especially when you are using overclocking while playing games.
So, now, what ways can you use to get the best performance similar to a PC on your laptop? Luckily, there's an option available. Yes, you can use external GPUs unit. External GPUs help you to connect your laptop to a desktop-grade GPU and offload processing over it.
Currently, there is a lot of eGPU available in the market that uses Thunderbolt 3 or 4 to make a connection and transmit data between your laptop and eGPU.
But, the real fact is if you have CPUs other than AMD or Intel. Then, unfortunately, you are not able to use it with your laptop as currently, the eGPUs are compatible with AMD or Intel CPUs. So, if your laptop has the in-built feature of Thunderbolt 3 or 4, then you should look forward to buying an eGPU for your laptop. If you ask me that which is the best external general processing unit right now in the market? Then, in my opinion, the MacBook M1 (ARM) is the best because it uses Apple silicon.
Best eGPUs in 2021 That You Must Buy (Guide)
Since we have a dedicated team for gaming device review, our team dive deeper into the market and find out the best one for you. But, that doesn't mean we are promoting this particular device. So, keep in mind that there are also some smaller enclosers than the one we mentioned below. But, it's our personal choice and, according to us, these are the best in the eGPU category.
#1 Razer Core X:
| | |
| --- | --- |
| PSU | GPU |
| 650W ATX | Size Limit: 3-slot |
Now, this is one of the best external GPUs available in the market. It is based upon a 3-slot desktop GPU and uses the Thunderbolt 3 to connect to your laptop. But, there's a frequently reported problem found in Razer Core X GPU that some users reported that edition RTX 3090s won't fit with their laptop, and it is not working. So, we recommend you double-check your laptop's measurements before purchasing one and buy the one which is really compatible with your device.
However, the only demerit of this Core X GPU is its price, as in my opinion, it is too much costlier compared to its feature. Yes, you have to spend a hard amount of money on this. This will cost you around 400 USD, which seems pretty much steep.
#2 Razer Core X Chroma: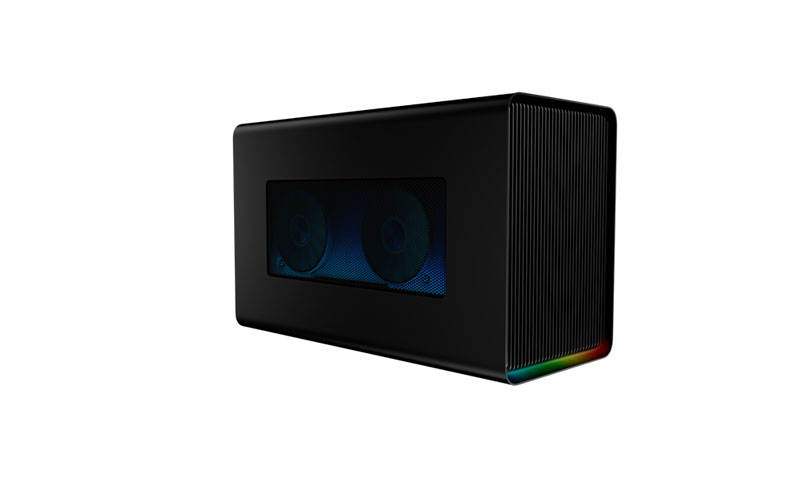 | | |
| --- | --- |
| PSU | GPU |
| 700W ATX | Size limit: 3-slot |
Suppose you think that the Razer Core doesn't provide you value for a money deal. Then, you can go with the Razer Core X Chroma. Chroma has offered you some extra ports that have been really useful for you. However, the high decision that you need to take while buying anyone between the two is whether you want to spend an extra 100 USD for just RGB lights and extra ports or not. Of course, these extra features will make the Chroma a more versatile product. But, still, it is hard to decide that whether the extra 100 USD is either justify its worth or not.
OverView
As we stated in the buying guide, you can go with any of the two eGPUs as both are perfect in their price segment. But, if you don't have that much money to spend on your external GPU. Then, we recommend you go through Amazon and search by filtering the price tag accordingly. Then, you'll get your eGPU in the price segment you want.
So, that's it from our side. We hope you find this guide helpful. Now, if you have any doubt regarding the eGPU, you can contact us in the comment section. Furthermore, if you want to read more exciting articles, go through our website.