Fall Guys Ultimate Knockout is a new game in the battle royal genre. However, this game is far different from the likes of PUBG, Fortnite, Call of Duty, etc. Fall Guys Ultimate Knockout is a fun game, where you have to complete challenging levels without the need of using any weapon.
Moreover, you can play this game with your friends but you will be competing against them in challenges just like Wipe Out. There is a comparative mode as well which allows you to pair up with your friend and play the challenge. The game is available for free for PlayStation Pass members during August, after which it will cost around $20 for the game.
If you have PlayStation Pass and you want to download the game, then you can check out our dedicated guide on how you can do just that via different methods. The game has tons of skins that you have to pass through various challenges or pay to get in your arsenal. In this post, we will give you details about all the Fall Guys Ultimate Knockout skins, paid as well as free. So, with that being said, let us take a look at the article itself: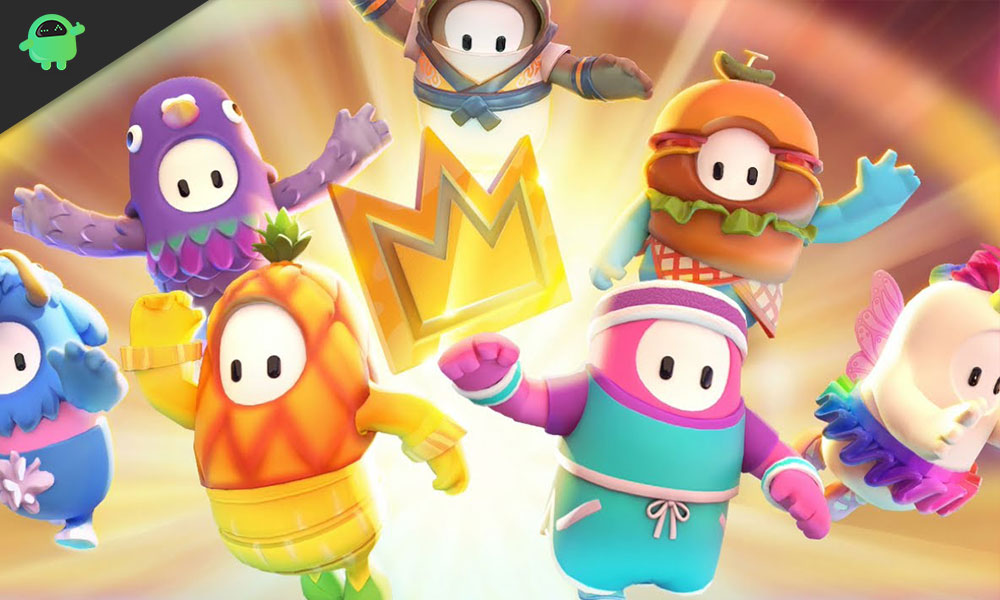 All Fall Guys Ultimate Knockout Skin – Best Outfits
There is a variety of fun and exciting skins that you can get your hands on in this Fall Guys Ultimate Knockout game. Note that some of the skins were available with pre-order and some can still be purchased via the in-game store, which requires real-world cash. Notably, there are certain skins that you can get after completing challenges as well. The Fall Guys Ultimate Knockout default currency is called 'Kudos.' Check out the entire list of Fall Guys Ultimate Knockout skins:
Expired Skins
There are skins that are now expired. However, those who have pre-ordered the game via steam would have got their hands on the below-mentioned skin: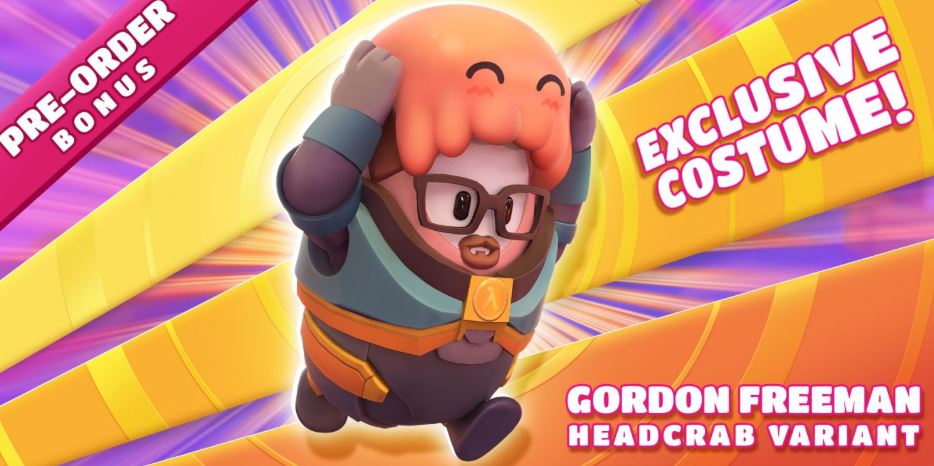 Collector's Edition Skins
These are paid skins which you are known as Collecter's Edition skins. There a total of 3 skins under this collector's edition.
Ecto Pirate
Fairycorn
Astronaut costumes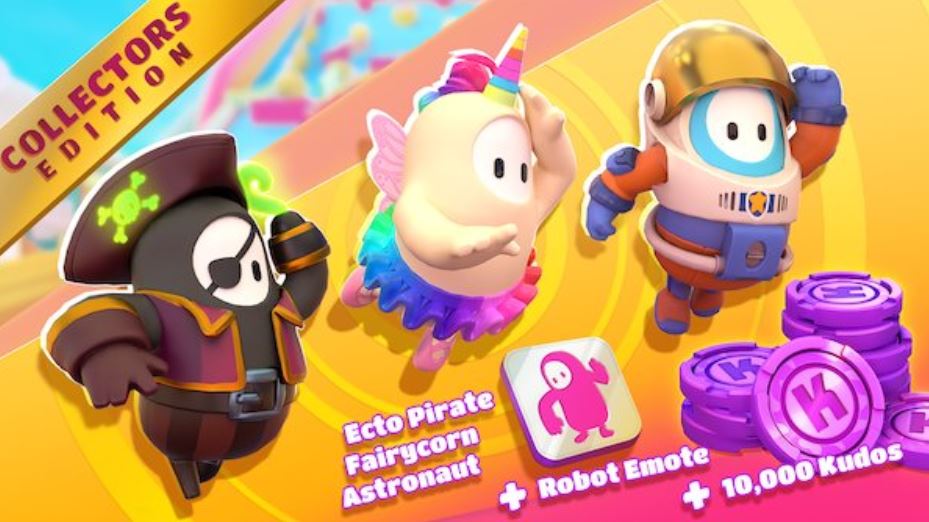 The above skins will cost you real-world $10 to purchase. On top of this, you can also get Robot Emote and 10,000 in-game currency 'Kudos' with the purchase of this collector's edition skin pack.
Fast Food Costume DLC Available
The Fast Food Costume skin pack is available as a DLC (Downloadable Content). Notably, this is the first DLC for the Fall Guys Ultimate Knockout game.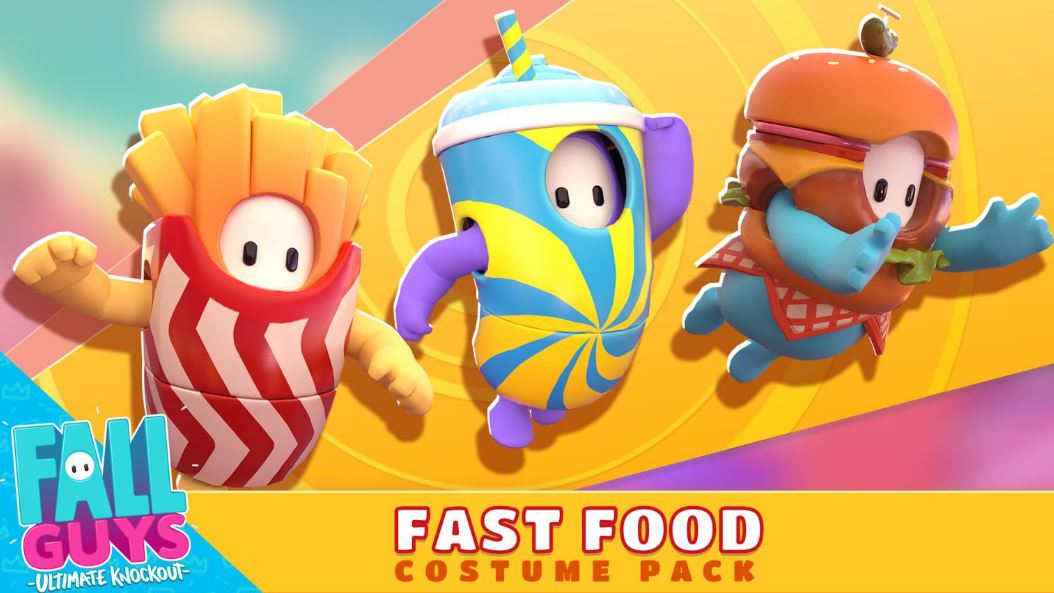 You can get your hands on this DLC by paying a price of $4.99. A total of three skins, as mentioned above, will be available once you purchase this skin pack.
Season Upper List Skins
This section contains all the skins that are available to unlock or available for purchase via the in-game currency when you end up in the upper list of Season 1.
Season 2 Skins
Well, the new season of this uber-popular game, Fall Guys Ulitmate Knockout is going to release in October. But guess what we already have new information related to the skins that you are going to see in the new season. The Season 2 of Fall Guys Ultimate Knockout the developers are going medieval. You will see a lot of content based on the medieval period. And as you might have guessed the skins also now get a hint of medieval-ness. There are tons of new features like new rounds, castle climb, moat rush, castle egg scramble, etc to be coming with the Season 2 of Fall Guys Ultimate Knockout.
But we are here to discuss the new skins that we will be seeing with Fall Guys Ultimate Knockout Season 2. So, here is the list of new skins upcoming in the new season:
Complete Season One Rewards For Fall Guys Ultimate Knockout
Below you can find the ultimate list of all the rewards that you can unlock by leveling up in Season 1 of Fall Guys Ultimate Knockout game:
Lower costume items: 5
Upper costume items: 5
Patterns: 7
Faceplates: 2
Colors: 7
Emotes: 2
Celebration: 1
Kudos: 19,500
Crowns: 3
Difference Between Costumes, Faceplates, And Patterns Explained
Well, there are a total of three categories of cosmetics that you can unlock or purchase in the Fall Guys Ultimate Knockout game. To avoid your confusion, here is a brief difference between costumes, faceplates, and patterns, explained;
Costumes: Costumes are the items that you will be able to wear over your avatar. Basically, it affects the appearance of your avatar in the game. It is worn over the pattern of your skin. The costume has two sets, i.e. Upper (means the headgear) and Lower (means the gear for your legs).
Pattern: Patterns are the designs that cover your avatar in Fall Guys. You can only wear one pattern over your skin and there are different colors and patterns to choose from.
Faceplates: Faceplates changes the color of the face of your avatar and can be unlocked using the season pass.
So, there you have it from my side in this post. I hope you guys liked this detailed post on all the skins that you can purchase or unlock in Fall Guys Ultimate Knockout. Note that whenever a new skin is available, we will try and update this post to keep you posted about the latest changes. For other articles related to Fall Guys, you can click here. Let us know in the comments below, which one of the above-mentioned skins is your favorite. Make sure to subscribe to our YouTube Channel for awesome videos related to Android and Gaming. Until the next post…Cheers!