Fall Guys is a free-to-play online battle royale video game based on jellybean characters where up to 60 players can get into a match at a time. Mediatonic has done a pretty good job by developing this title with the help of publishing it by Epic Games & Devolver Digital. It seems that recently some players are encountering the Fall Guys Failed to Login, Please Check Your Connection Error while trying to get into the gameplay. It becomes quite frustrating for all.
Well, it's worth mentioning that the Fall Guys game servers are experiencing too much traffic since day one which is causing server connectivity issues and 'Failed to Login' errors whatsoever. To recall, Fall Guys became one of the most downloaded and popular battle royale games in the market last year. Due to a surge in the active number of players online, Fall Guys servers become unresponsive or fail to connect properly in many regions. But don't worry.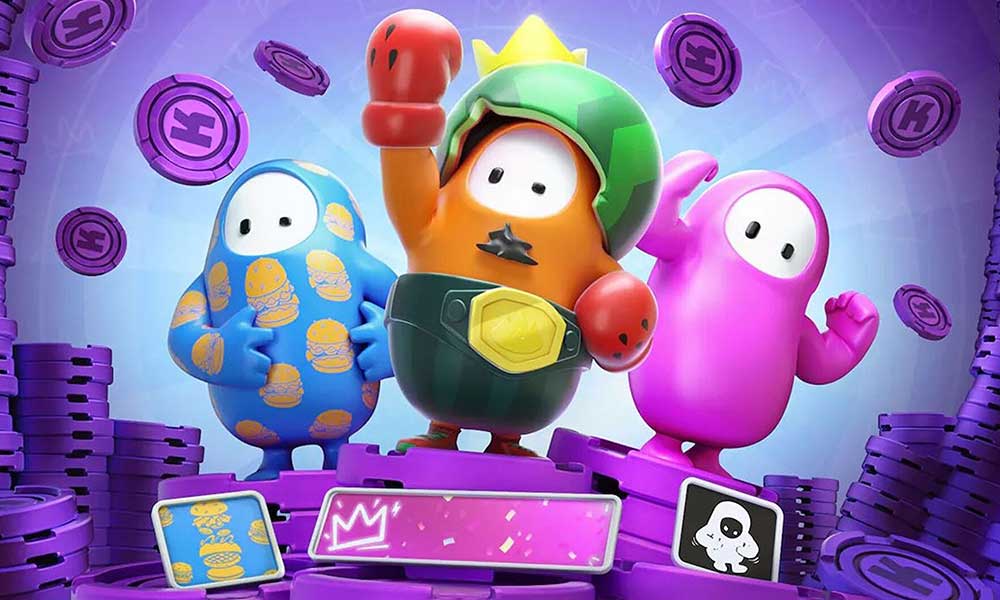 How to Fix Fall Guys Failed to Login, Please Check Your Connection Error
Luckily, there are a couple of possible workarounds mentioned below that should gonna help you out. When the Fall Guys: Ultimate Knockout game was launched initially, affected players did report server connectivity issues and Mediatonic has released a couple of patch updates to fix it. Unfortunately, things didn't go well and causes more issues for several players. Well, the same kind of scenario is happening again and it can be fixed manually.
You can also check out our video tutorial below:
1. Check Fall Guys Server Status
First of all, you should check out the Fall Guys: Ultimate Knockout Server Status before jumping to any other conclusion. Most online multiplayer video games do conflict with the server's capacity or scalability when a huge number of active players come online. In that scenario, most players may get affected by the game servers and they might not be able to get into the matches. So, you can follow the official Fall Guys Server Owl Twitter handle first.
Here you can find out all the server-related reports and updates in real-time from both the developers as well as players. However, if you're not sure what's actually happening then you can also check out the third-party DownDetector Fall Guys Status webpage to get real-time server reports. You can also find out the live outage map, last 24 hours' server details, user reports, and more.
If there is a server downtime or outage then make sure to wait for a few hours. If in case, you're fortunate enough and there is no server outage at that moment then you can head over to the next method.
2. Check the Internet Connection
You can also cross-check your internet connection whether it's working fine at your end or not. If your network is poor in speed and becomes unstable then the chances are high that you'll mostly encounter server connectivity issues with the online multiplayer games. It's highly recommended to contact your ISP (Internet Service Provider) for technical assistance. If necessary, you should upgrade your current data plan for better speed and additional data limits.
If in case, you're using a Wi-Fi (wireless) connection to play the Fall Guys game then you should either try a different Wi-Fi network or try using a wired (ethernet) connection for some time to ensure the Fall Guys Failed to Login, Please Check Your Connection Error is still happening or not. Do keep in mind that your Wi-Fi router isn't placed too far from the gaming device and there is no major obstacle in between them for better signal strength.
3. Power Cycle Your Router
Sometimes your Wi-Fi router or Wi-Fi Hub may not work well to its full potential due to a temporary glitch in the firmware. It's recommended to perform a power cycle method on the router to easily refresh the network connectivity whatsoever. To do that:
Turn OFF your Wi-Fi router first. Wait until all LED indicators stop blinking.
Now, unplug the power adapter from both the router and the power source.
You'll have to wait for at least 5 minutes before plugging back the power adapter in.
Finally, Power ON the Wi-Fi router > Connect to the Wi-Fi network and check for the issue again.
4. Flush DNS Cache
Make sure to flush the DNS cache on your computer to easily remove stored cache files related to the internet configuration. It can also help the PC and the internet settings to freshly connect with the game servers without any corrupted or older cache data. To do that:
Press the Windows key on the keyboard to open the Start menu > Type Command Prompt and search for it.
Now, right-click on Command Prompt > Select Run as administrator.
Click on Yes to run with the admin access > Once the command prompt window opens, type the following command and hit Enter one by one to execute all of them:
ipconfig /flushdns
netsh winsock reset
netsh int ip reset
ipconfig /release
ipconfig /renew
A successful message will appear > Close the command prompt window.
Now, reboot the PC to apply changes.
5. Use a Public DNS Address
It may also be possible that your specific DNS server address which has been allotted by your ISP (Internet Service Provider) has some issues. You can try changing the DNS server address to a public domain such as Google DNS or Cloudflare DNS for better reachability and speed. You can follow the steps below to easily include the public DNS on your PC.
Press the Windows + R shortcut keys on the keyboard to open the Run dialog box.
Now, type control and hit Enter to open Control Panel.
Click on Network and Internet > Select Network and Sharing Center.
Go to your Connections to select Ethernet, Wi-Fi, or others depending on what you're using.
Next, click on Properties > Double-click on Internet Protocol Version 4 (TCP /IPv4) to open a new window.
Click on Use the following DNS server addresses and input 8.8.8.8 as a Preferred DNS server.
While you'll have to enter 8.8.4.4 as the Alternate DNS server > Click on the checkbox of Validate settings upon exit.
Click on OK to confirm the changes > Launch the Fall Guys game now to check for the log-in issue.
Note: If in case, the problem still persists with the Google DNS then you can try using the Cloudflare DNS address by replacing 1.1.1.1 as the Preferred DNS server and 1.0.0.1 as the Alternate DNS server.
6. Repair Game Files
If in case, your game files become corrupted or missing due to some unexpected reasons then make sure to verify and repair the game files properly by following the steps below:
Open the Epic Games Launcher > Click on Library.
Click on the three-dots icon next to Fall Guys: Ultimate Knockout.
Click on Verify and it'll start verifying the game files. If there is an issue with the game files, it'll try fixing it.
Wait for the process to complete > Once done, you can restart the Epic Games Launcher to try again.
7. Contact Fall Guys Support
If none of the methods worked for you, then try contacting Fall Guys Support for further assistance. Make sure to submit the report and create a ticket for a quicker resolution.
That's it, guys. We assume this guide was useful to you. For further queries, you can comment below.