Are you a beginner in the Figma design tool, looking to learn from some courses on Figma.? If you are an aspiring designer, then I have put up some links for courses and resources on learning Figma. It is always important that before starting with any software or app you should be thorough about it. Most people use professional apps like Figma to provide services to their clients. To get good payment from the client your service needs to be really good. This means you must possess creativity, adaptive skills to carryout modern-day designs on the internet.
Today you can easily learn about any skill on the internet right from your home. There are various sources on the internet that you can utilize to learn about the popular designing tool Figma. Some of these courses may be free and to use some others you may have to pay. Before taking up any course, just make sure that the content they will teach you covers the basics as well as the intermediate skills. If your basis is strong, you can become a pro with rigorous practice and work.
Figma Courses and Resources for Beginners
Disclaimer: We are not promoting or endorsing any Figma course teacher or provider. Depending upon your need, it's up to you to decide what courses on Figma you should opt for. This guide simply shares online resources for your convenience.
Figma Courses on Figma Official Forum
If you are not sure about third-party resources, then on Figma's official website/forum there are plenty of courses to learn from.
Simply go to figma.com/resources/courses
Then select any of the courses as per your need

Resources for Learning Figma on Udemy
Udemy is another popular portal for learning almost any skill you want. Here you can get learning materials, tutorials for learning Figma. These courses of Figma on Udemy are paid courses but quite affordable. Just make sure to read the reviews and watch out for the star ratings before spending your hard-earned money on any course.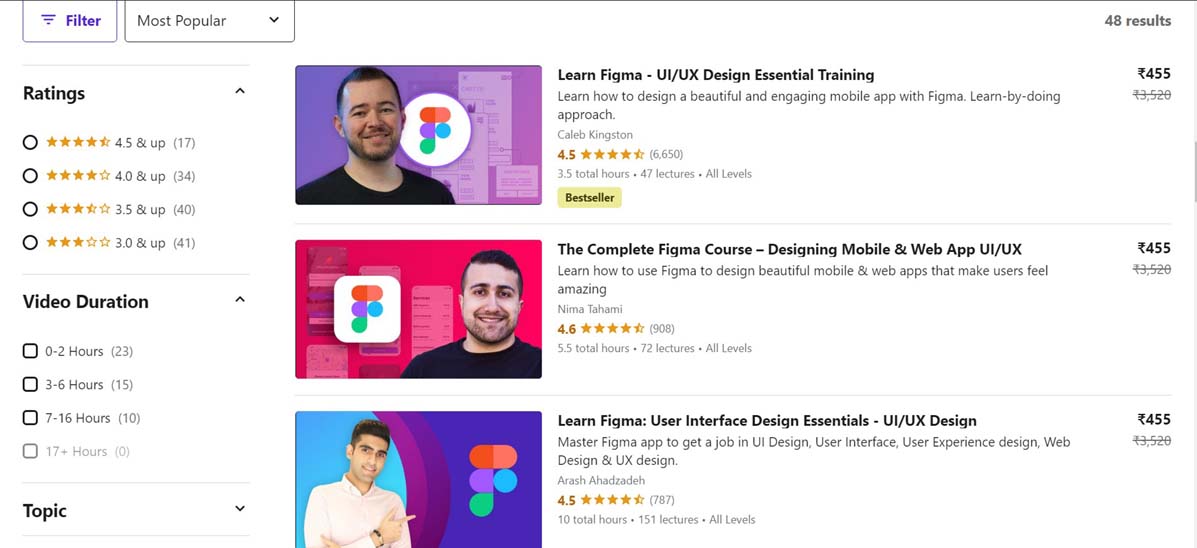 Resources for Learning on LinkedIn
Popular job searching portal LinkedIn also provides several exclusive courses for learning Figma. The course is not free though. You need to be a premium user to avail the learning materials. You will learn about setting up a project, adding content, prototyping, collaborating with other designers.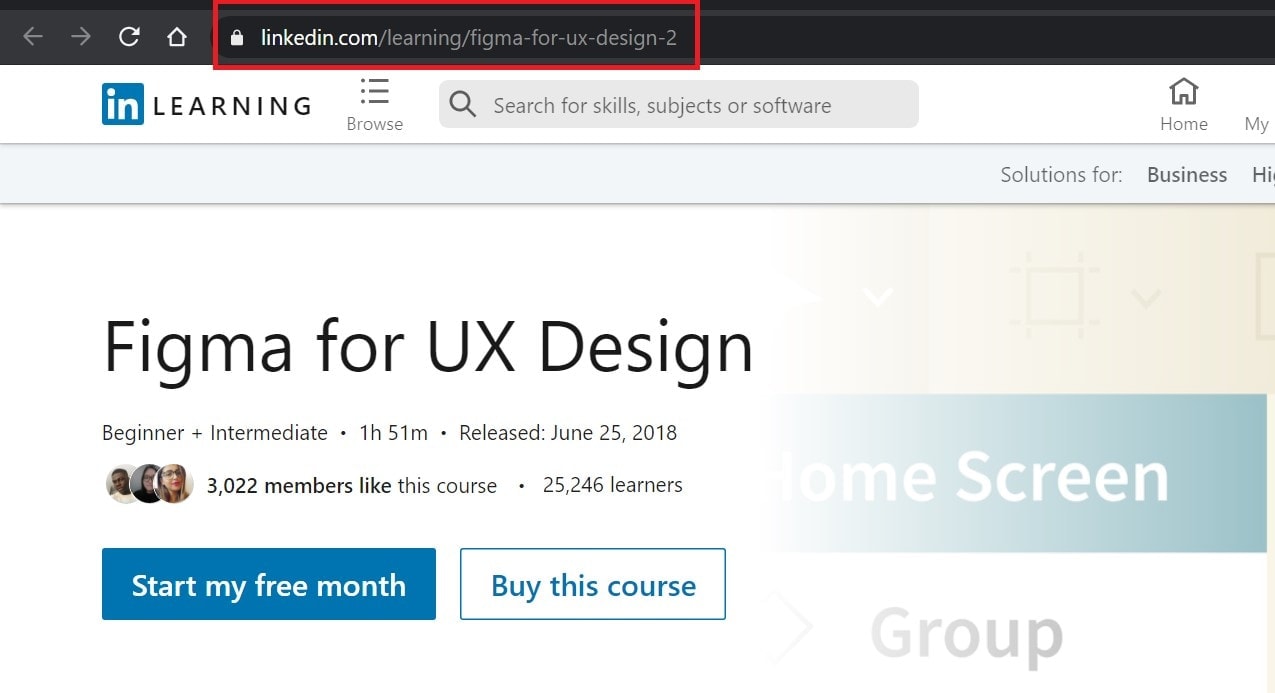 Free Figma Courses on YouTube
When it comes to learning interactively, YouTube is the best and free option you can avail. There are plenty of Figma courses available for free. Now, don't think that I'm going to mention some short video link. The course videos that I have shared below are complete tutorials.
So, these are some of the credible, most-used forums and resources for learning Figma that you can follow if you are a beginner and want to be an ace in your designing career.