Tinder is the most popular dating app used by people from all around the globe. Gone are those days when you were set up by your friends for dates as you can now do it by yourself from the comfort of your home. Tinder app gives you to chance to match and chat with individuals that you might even like in real life. You can get a date, find your other half, or also hook up with a one time fling. Everything is now right at our fingertips with the Tinder app.
But unfortunately, not every account that you see on Tinder are real accounts. Some of these are even Fake accounts and Bots. Fake accounts contain information and photograph of a particular person, and a different person operates the actual account. Whereas Bots are just computer-generated robots that are developed to chat and respond like a normal human being, but in reality, they are just a few lines of code. So how do you differentiate between a real account, and a fake or bot account in Tinder? Let's find out about it in this article.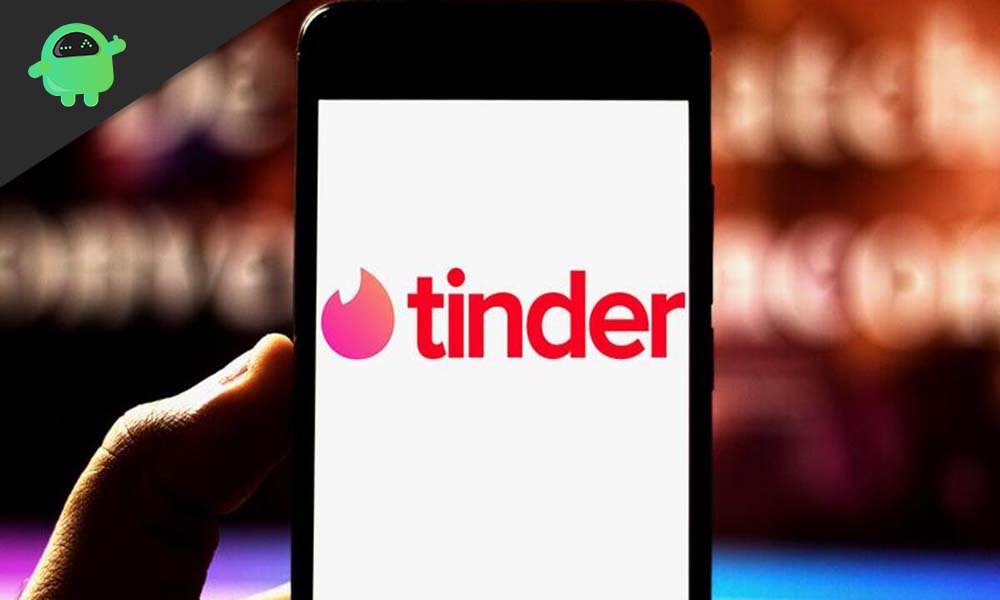 How to Tell if a Tinder profile is Fake or a Bot?
Now Fake accounts and Bots are added onto Tinder by People to either get a Financial gain on someone vulnerable or to spread Malicious software or ads. People with fake accounts may try to convince the other person to wire some money online or to invest in somewhere by sweet-talking to them via messages. And bots in Tinder mostly share links with the individuals, click on which could result in the owner of that bot getting your personal as well as credit card information right away. Sometimes people open up fake accounts just to take revenge or inflict emotional pain on a particular person who might have wronged them in the past.
So no matter what, a Fake account or Bot match is something you don't want in Tinder. But how exactly do you differentiate between a Real and Fake account? Well, there are a few key points to look out for.
Bots:
Bots are just developed by corporations with an idea to spread the news about their service or to make people click on malicious links that reveal their personal information. Surely, they can send you texts like an average person, but all these messages are just automated ones that fill up your inbox right at the moment when you text that bot or reply to that bot. Most literate people can easily spot that it is not a real person as the replies just seem planned or programmed.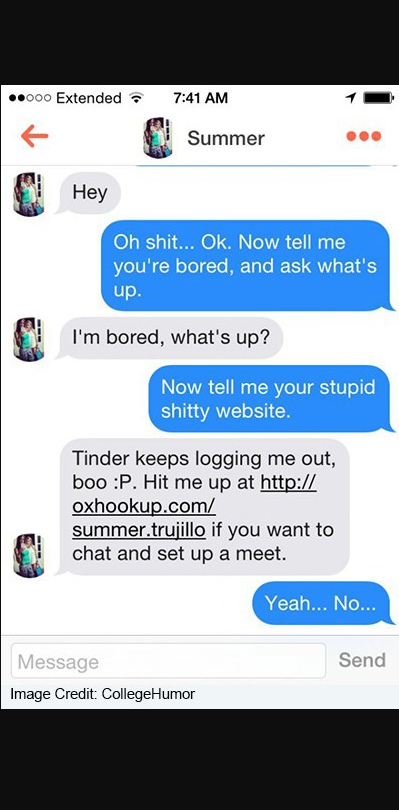 Some notable signs to look out for are,
At the end of the messages, you will receive email links which are mostly malicious ones. Most bots just promote a service, and most are not dangerous. But some can steal your private data. So just keep an eye out for accounts asking you to click on certain unknown links.
Accounts that don't have any sort of bio or information about the person is an alarming sign for sure. Some real accounts too don't have anything in their bios, but Fake accounts mostly don't have anything other than just photos. So look out before swiping right on these accounts. Some bot accounts will contain information, but either the grammar will be off, or the context.
Corporations mostly design bots and upload photos of female individuals because some male tends to get desperate sometimes, and they want to use it for their benefit. For them, these people are easy prey as some might click on the links that the bots share.
A bit too much in the photos:
Showing a bit of skin in Tinder photos is not a bad thing. But if there are only sexed-up photos in that profile with a bit too much in every photo and no bio at all, then there is a high chance that it is a bot and not a real account.
Bots mostly send out two or three texts at the most and don't reply after that. The last message will contain a link, and that is it. You won't be receiving any further texts, no matter how many messages you send out after that. So if you see something like this, best would be to send several texts and see if a reply pops up again or not. With bots, you can stay assured that no more messages will come.
Fake Accounts:
As compared to bots, fake accounts are a bit harder to recognize. Bots have a repetitive pattern, and the texts are enough to spot a bot account sometimes. But with Fake accounts, we have real people using different person's picture and information. Fake account owners will usually reply just like any human would with actual human feelings and a personality and send out jokes and emojis just like any real user would. So how do you spot someone like that?
Well, there are some subtle aspects that you can explore to verify whether it is a real of fake account.
We can link Instagram and Facebook accounts with Tinder, and if there are none in a profile, then that is a red flag. Fake accounts have pictures and information of other people, so they just can't link their accounts to Tinder. Even if they do link an account, that would be fake too, and it is elementary to spot a fake account in Instagram or Facebook. So keep an eye out and see if there is a different account linked to that Tinder account.
Lack of in-person contact:
When you talk for a while ask to meet a person using a Fake account, that person will avoid it. They know that they can't show their face as you would then figure out that it is a fake account. So if you are feeling fishy about a Tinder match, ask that person for a Skype call and see how that person reacts. If that person denies a video call every time and shows no interest in meeting you for real too, then the chances are that your doubt was spot on. It is indeed a fake account.
Fake accounts mostly have images of people they have downloaded online via a Google image search. So use Google's reverse image search and see if the profile photo in that account is available online or not. If it shows in Google Reverse image search, then you rest assured that all the pictures are just downloaded images, and it is a fake account.
What to do when you spot a fake or bot account?
The first thing you can do is report that account. You can simply unmatch too but unmatching before reporting won't allow you the chance to report that account. So open the account and tap on the menu icon. There tap on the option Report, and it will ask you for a few details as to why you are reporting that account. Fill that out as it will only take a few seconds and then unmatch that account. Reporting is a good option rather than a simple match as you might save someone who might have become a victim in the future.
So now you know all the possible signs of a fake or bot account. If you have any queries with this guide, then comment down below. Also, be sure to check out our other articles on iPhone tips and tricks, Android tips and tricks, PC tips and tricks, and much more for more useful information.