Although most of the users are now using unlimited internet data (bandwidth) on the home network, some of them are still using limited internet bandwidth. So, multiple users are experiencing that somehow their internet bandwidth is draining a lot. If you're also facing the same issue and looking for How to Find What's Using My Bandwidth on my Home Network? Check out this article to fix the issue.
Playing online games, streaming movies, or downloading content can easily run out most of the internet bandwidth limit in a matter of few hours or a couple of days whatsoever. Talking about the reasons, there may be several things that can ruin the bandwidth limit. In most scenarios, malware/adware or a network intruder can easily do the bandwidth draining in the background.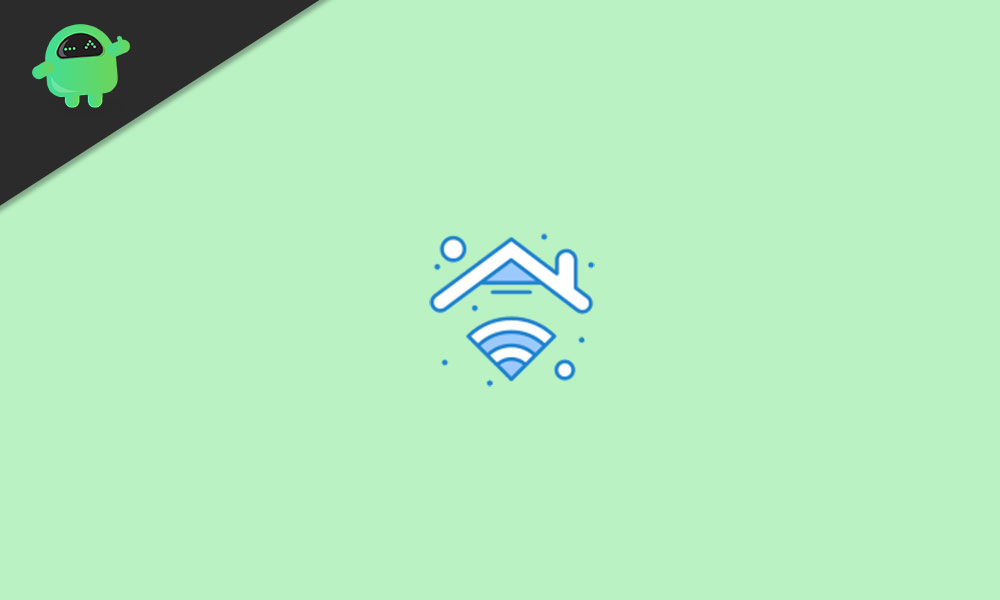 How to Find What's Using My Bandwidth on my Home Network?
Now, without wasting any more time, let's jump into it.
1. Track Bandwidth Usage with Router
You can easily track down via your Wi-Fi router that what's actually consuming the internet bandwidth so much. Your router will show you all the incoming and ongoing traffic of your internet network. First of all, you can easily check which devices and how many devices are connected to the same network.
Additionally, you can get IP addresses, MAC addresses, and the current connection status of the devices which are connected to your network. If you find anything suspicious or not necessary then you can block or delete the connected device whichever you want directly from the router settings.
2. Check Data Usage on Router
The next thing you can do is to check on your router that how much data has been leaked or consumed in a whole day or within a week by the connected devices to the network. If in case, your mobile device or any streaming device is consuming a lot of internet data in a short period of time without even using it heavily then either you can remove the device from the client list or set a data limit for smartphones.
3. Use Capsa to Check Bandwidth Usage
You can use a third-party application on your computer called 'Capsa' to check the bandwidth usage with your network. It's a free-to-use network analysis app for the Windows computer that can easily mention every data packet combined with your system. Get Capsa for Windows (Free).
First, you'll have to select the network adapter for your system (such as Ethernet or Wi-Fi adapter).
Next, click on Start > Head over to the Node Explorer at the left side of the interface.
Select Protocol Explorer > Choose your adapter type.
Then choose IP > Select Protocol from the analysis panel.
The Protocol tab will show data packets for each protocol on your system that's running.
Select MAC Endpoint from the analysis toolbar at the bottom of the screen.

Double-click on your device's IP address and it'll showcase the detailed packet analysis for you.
4. Scan for Malware or Adware
It may also happen that there is a malware or adware file/application present on your computer that silently leaking or stealing your internet bandwidth. If you've already installed any antivirus program on your computer then run a full scan to check for the issue. If not installed, then get Malwarebytes (free) on your Windows PC to check the same.
After removing malware or adware from your computer, your system will work faster and smoother than before.
5. Use Netstat
Using Netstat on your Windows computer can provide you network-related issues. Netstat stands for Network Statistics.
Click on the Start menu > Type command prompt and right-click on it.
Select Run as Administrator and click on Yes to give admin access.
When the command prompt window opens, type the following command and hit Enter to execute it:
netstat -o
Here you can check for the state, PID, local address, etc.
PID stands for Process ID that can be found on Task Manager > Services to check for the issue whatever is consuming higher bandwidth.
6. Use Windows Resource Monitor
Press the Windows + X keys to open the Quick Link Menu.
Now, click on Task Manager from the list > Go to the Performance tab.
Click on the Open Resource Monitor option.
Here you can see the Send and Receive columns to check out all the bandwidths that installed programs have used or currently using in real-time. If you can see that there is an unknown process or application that's consuming a higher amount of internet data and you're not aware of it, simply investigate it deeply and try removing that process or application.
That's it, guys. We assume this guide was helpful to you. For further queries, you can comment below.