Windows operating system is the most popular platform for educational and works purposes that's widely used across the globe. Though Windows 10 OS is stable enough and offers hundreds of additional features, visual elements, security measures, etc, several users encounter plenty of issues or bugs whatsoever. The 0X0000013C: INVALID_IO_BOOST_STATE Error is one of them and desktop or laptop users receive a blue screen and then the system restarts which is irritating. If you're also receiving the same error then make sure to check out this troubleshooting guide to fix it.
According to the reports, after showing the blue screen, the system reboots automatically after flashing the error message that says "INVALID_IO_BOOST_STATE" ( 0x0000013C)". Though this doesn't seem critical enough for the advanced users, somehow the normal users are getting worried about it. But it's expected that there may be some of the possible reasons behind this problem that can be fixed by following the steps below. So, coming to the topic, there are enough possibilities of not having enough disk space on your computer.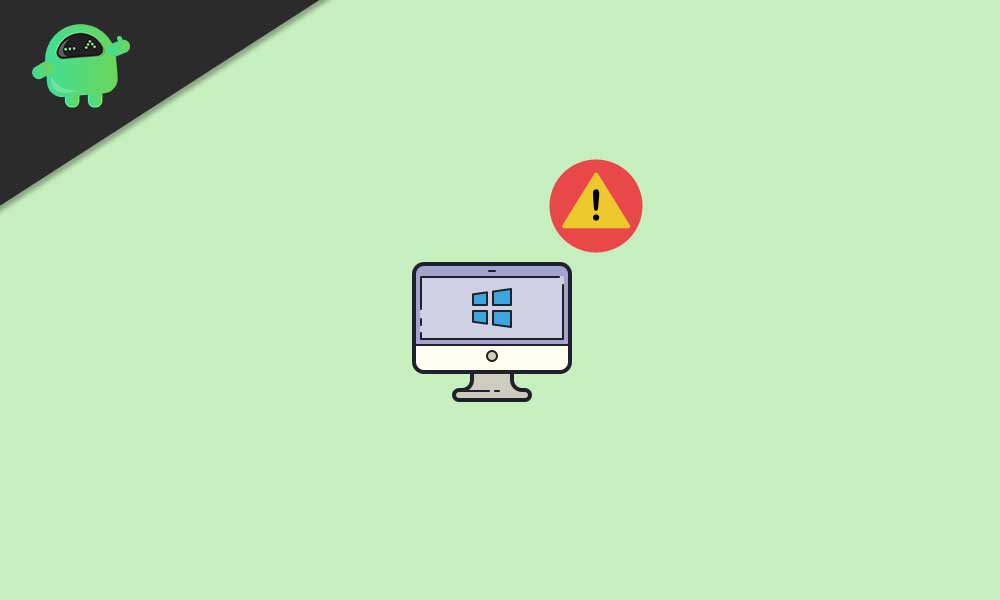 Fix: 0X0000013C: INVALID_IO_BOOST_STATE Error
Alternatively, it can also possible that an incompatible BIOS version is installed on your computer which is most probably causing the issue. This particular issue falls under the BSoD error category. Meanwhile, some of the affected users have mentioned that there may be some issue with the device driver. Whereas malware or virus attack, an outdated Windows version, or missing update can also trigger such an issue.
1. Turn Off Automatic Restart Option
This method allows you to turn off the automatic restart option on your Windows device. Make sure to complete your work and save properly before enabling/disabling this feature.
The automatic shutdown process may happen whenever your computer has encountered any serious system failures. So, it's better to disable the automatic reboot feature so that you'll be able to perform other tasks or troubleshoot the issue.
Go to File Explorer > Right-click on This PC from the left pane.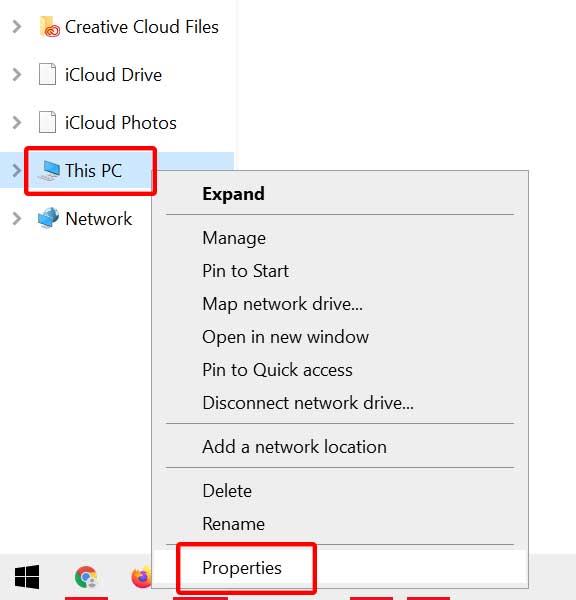 Select Properties > Click on Advanced system settings from the right pane.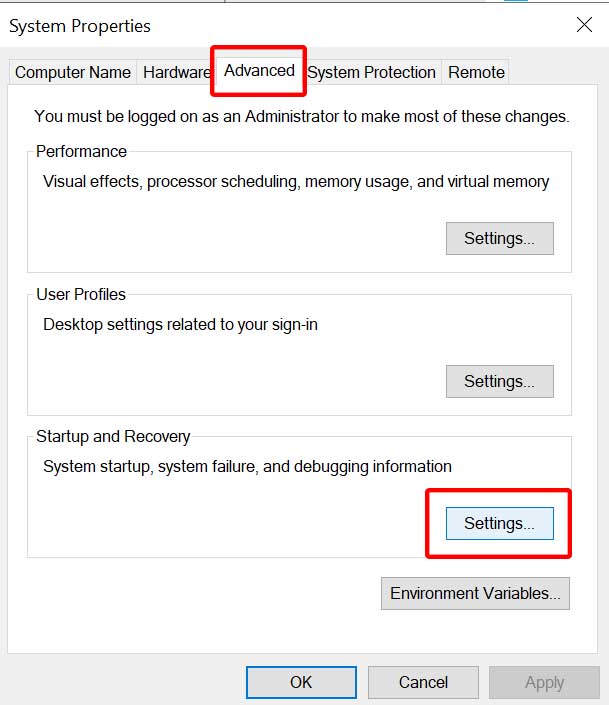 Now, click on Settings from the Startup and Recovery option.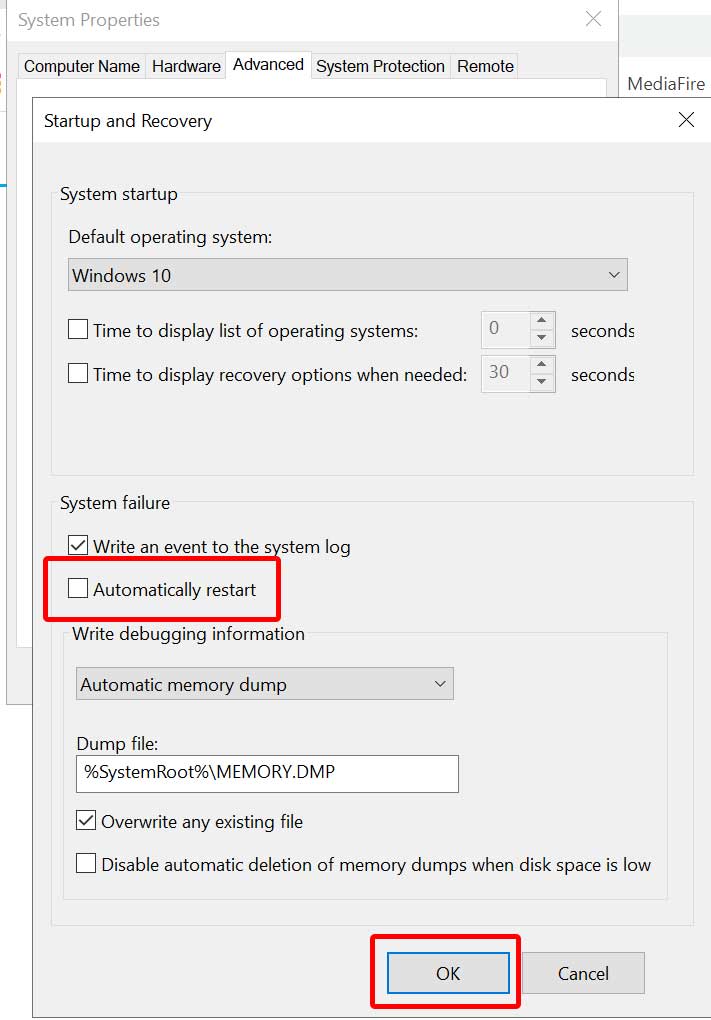 Deselect the Automatically restart checkbox > Click on OK.
2. Update Windows
An outdated Windows OS build mostly trigger multiple issues that you can encounter occasionally which need to be fixed by updating the system. To do this:
Click on the Start Menu > Go to Settings.
Next, click on Update & Security > Select Check for updates under the Windows Update section.

If there is a feature update available, select Download and install.
Wait for the update to install completely.
Finally, restart your computer to apply changes.
However, if there is no update available or Windows update doesn't fix your issue, you can follow another method.
3. Reconnect your External Drives
The 0X0000013C: INVALID_IO_BOOST_STATE Error may start appearing to plenty of Windows users whenever there is an issue with your external hard drives. It's always a good idea to unplug external drives and then reconnect. It should fix the problem. But make sure to restart your computer.
4. Boot in Safe Mode
Booting in Safe Mode always comes in handy because it allows your Windows system to load only basic applications. Sometimes any additional installed programs can cause such an error. To do this:
Click on the Start Menu > Go to Settings.
Select Update & Security.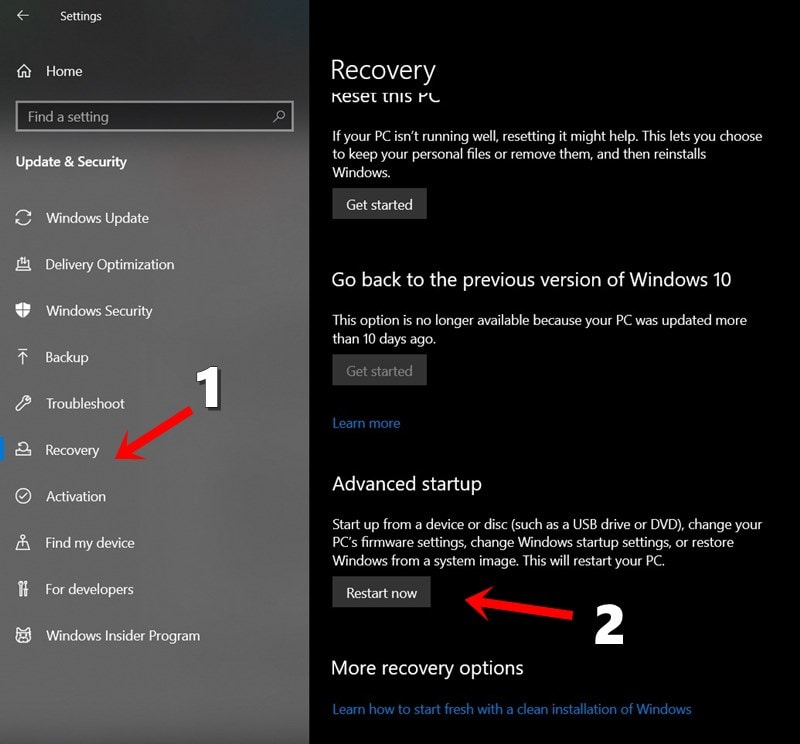 Click on Recovery > Click on the Advanced Startup option.
Choose Restart now > Once restarted, go to Troubleshoot.
Now, click on Startup > Choose Startup Settings.
Select Enable Safe Mode and select Restart.
Your computer will restart again.
Finally, press F4 to enter Safe Mode.
If that method fixes your problem then you should check for the installed programs or recently updated version of any of your apps which can be a culprit.
Note: If you want to exit Safe Mode, simply restart your device. However, if a normal restart doesn't exit Safe Mode, try the following steps:
Press the Windows + R keys to open up the Run dialog box.
Type msconfig in the text field and click on OK to open System Configuration.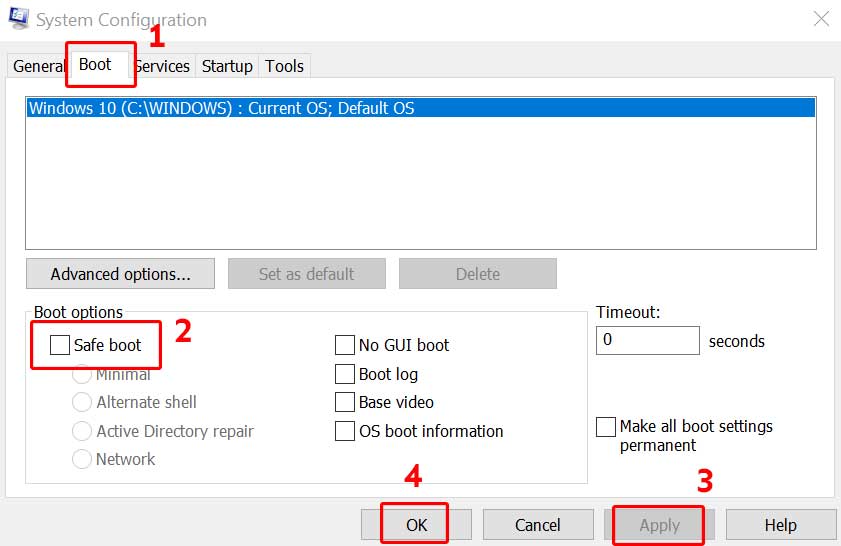 Click on the Boot tab > Uncheck the Safe Boot checkbox.
Select Apply to save changes and click on OK.
Finally, restart your computer to check if that error has been fixed or not.
But if this method didn't work for you, try another method.
5. Scan for Virus or Threats
We're recommending our readers to scan for viruses or threats on their Windows computer via any third-party antivirus program or the default Windows Security program. Sometimes the chances are high that a virus or malware is causing trouble to the system files and 0X0000013C: INVALID_IO_BOOST_STATE Error starts appearing. Antivirus or security programs can easily scan for malware or virus and help you to recognize whether it's necessary to delete or not.
Press Windows + I keys to open up the Windows Settings menu.
Click on Update & Security > Click on Windows Security from the left pane.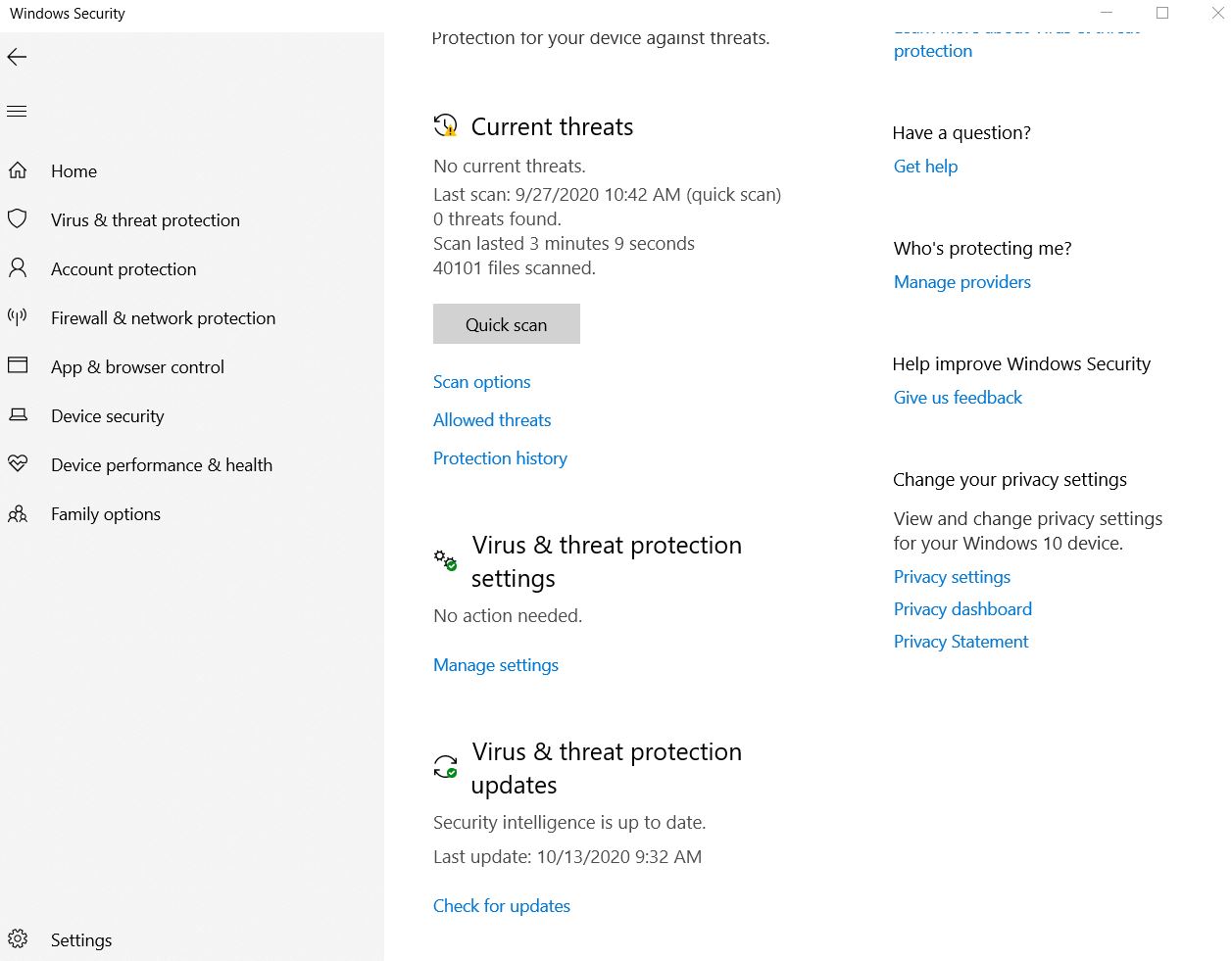 Choose Virus & threat protection.
Select Scan > Choose Full Scan > Click on Scan now.
Wait for the process to complete as it may take several minutes or so.
Once done, if you found any possible viruses or threats, select Clean threats.
Finally, click on Remove > Select Start actions.
But if you're already using any third-party antivirus program on your Windows then make sure to scan for full drives and delete malware or trojan file (if found).
6. Update Required Drivers
Manually updating the necessary device drivers on your Windows computer is pretty much important to run the system and programs properly. If you're experiencing any issues with booting or restarting your PC/Laptop, check for device driver updates from the Device Manager. It basically includes display driver, audio driver, networking driver, mouse/keyboard drivers, ports & serial bus drivers, monitors, storage controllers, system devices, etc. To do that:
Press the Windows + X keys to open up the Quick Access Menu.
Click on Device Manager. (For example, if you want to check update for display drivers, do the following)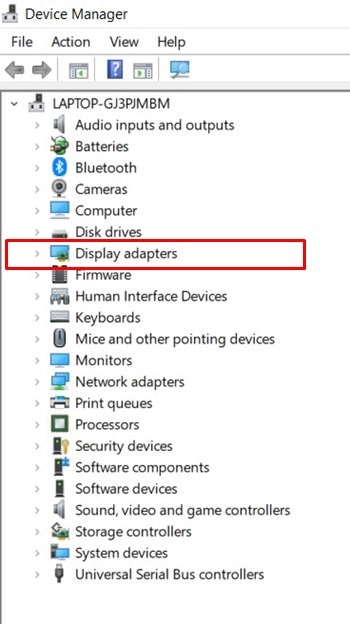 Double-click on the Display adapters to expand the drop-down list.
Now, right-click on the dedicated display driver (graphics card driver).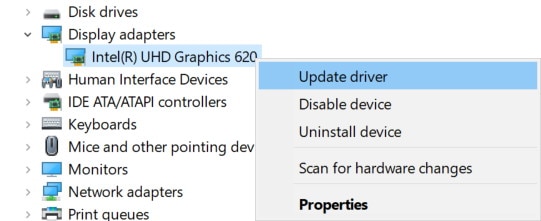 Select Update driver > Choose Search automatically for drivers.
If there is an update available, it'll automatically download and install the latest version.
Finally, restart your PC/Laptop to change effects.
7. Update BIOS
Once you turn on your computer, the BIOS runs in the beginning and allows your Windows operating system to boot properly. In some cases, an outdated BIOS version can also cause several issues. So, downloading the new BIOS update from your respective manufacturer's website is highly recommended. To do this:
Click on the Start Menu > Type cmd.
Right-click on the Command Prompt from the search result.
Select Run as administrator > If prompted by UAC, click on Yes.
Now, copy and paste the following command > Hit Enter to execute:
systeminfo | findstr /I /c:bios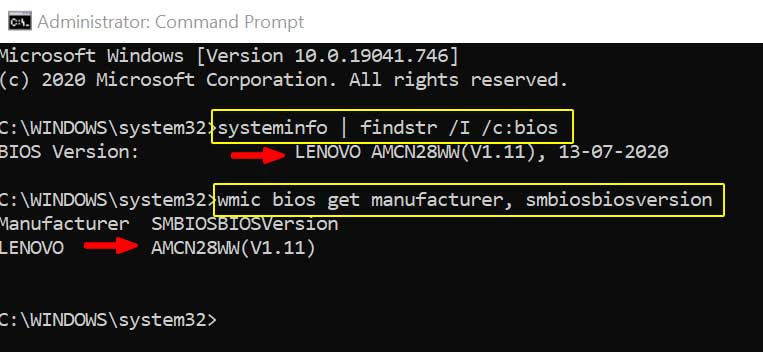 Next, copy and paste the next command then press Enter:
wmic bios get manufacturer, smbiosbiosversion
This will show you the actual BIOS version and manufacturer name with the model number.
Simply note down the BIOS version and manufacturer details for the next step.
Now, try backing up all of your necessary files from the installed Windows drive (C:).
Finally, visit the manufacturer's website > Search for your BIOS according to your model and download it.
You'll get the steps to update your BIOS according to your model from the website. Whereas most manufacturers are providing a default assistant tool to update all drivers and BIOS directly.
That's it, guys. We assume this guide was helpful to you. For additional queries, you can comment below.