Apart from the black screen issue, unable to power on or keeps restarting, screen freezing, Wi-Fi & Bluetooth connectivity issues, etc, some of the unfortunate users are also experiencing the App Crashing issue on the OnePlus TV which is irritating a lot. To be very specific, mostly the OnePlus TV 55 Q1 Series users are encountering such an issue more than other models.
Also Read: Fix: Unable to Connect with Wi-Fi on OnePlus TV
If you're also one of the victims, you can try following this troubleshooting guide to quickly resolve the app crashing issue completely. It's needless to say that most of the third-party applications are getting crashed either periodically or on a random basis. Luckily, there are a couple of possible workarounds mentioned by the OnePlus Support forum officially that should gonna help you out of it.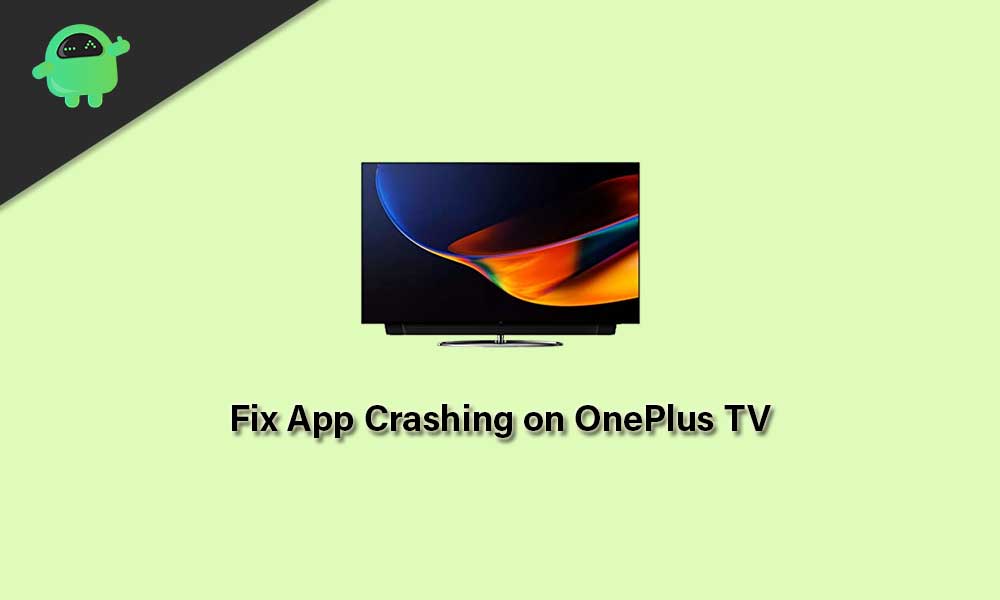 How to Fix If App Crashing on OnePlus TV
So, without wasting any more time, let's jump into the guide below.
1. If Third-party Apps Crashing
If you can see that any of the specific third-party application is crashing a lot even after restarting the OnePlus TV then make sure to follow the steps below:
Make sure to check whether the app crashing issue is only occurring on any specific third-party application or all of the third-party apps.

If a single application crashing then simply it may be a compatibility issue with the current system. Just uninstall the particular third-party app, clear the cache, and reinstall it to the latest version.
Whereas if the problem is happening with all of the third-party apps, then try updating the OnePlus TV software, and try reinstalling all of the applications completely.

Additionally, you can try performing the factory reset to your OnePlus TV from 'Settings' > 'More Settings' > 'Reset'.
However, if in case, the problem still persists, then please contact the OnePlus Support team for further assistance.
2. If Preloaded Apps are Rebooting
Sometimes it may also possible that some of your preinstalled applications on the OnePlus TV start rebooting and you're unable to find out the actual reason behind such an issue. Initially, it seems one of the software bugs or cache-related issues. So, if you also feel the same, you can follow the possible steps below:
Simply restart your OnePlus TV and check whether the software version is up-to-date or not. If there is a software update available, just install it straight away.
You should also check whether any of the applications are getting outdated or not. Keep updating all apps to their latest version periodically.
Please make sure to take a full data backup and try clearing the system cache of the OnePlus TV.
Now, you can try performing the factory reset of your TV to wipe out any kind of system glitch or app cache issue whatsoever. To do that, go to 'Settings' > 'More Settings' > 'Reset'.
That's it, guys. We hope this guide was useful to you. Feel free to ask in the comment below for further queries.
Credit: OnePlus Support