OnePlus 5T just declared its presence in the smartphone market. There is no doubt that it's one of best smartphones in every aspect and has been appreciated by those who have already purchased it. While we all know that it's good enough to be trusted, the fact that all Android-based smartphones have some minor issues in them that often affect the performance and other similar factors. If you have already purchased this latest device, in this post, I will show you how to fix black Screen problem on OnePlus 5T.
Many times it has been seen that the device doesn't respond when instructions are provided to it. The most common example is when it fails to respond when they try to unlock the screen. The situation is generally expressed as Black Screen. Although it's daunting and cannot be expected from a high-end device like OnePlus 5T, you need not to worry as you can simply fix it without doing much. So here are the instructions to help you keep up the pace simply.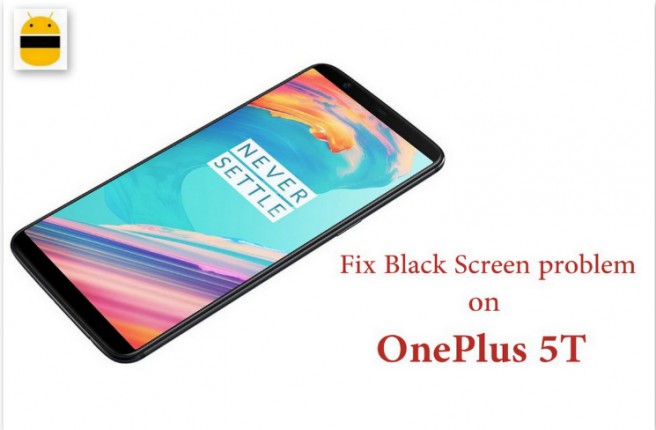 How to Fix Black Screen problem on OnePlus 5T
Wipe Cache Partition
The very first thing that you can proceed with is wiping the cache partition. There are certain chances that the problem would be gone and you can easily have the things back on the track. The instructions for the same are as follows.
Simply reboot your device first
Press and hold the Power and Volume Down and let the device restart
Release the power button when the OnePlus logo appears
Use Volume buttons to go through the menu and locate Recovery mode
Use Power button to select Recovery mode.
Use volume keys in the Recovery menu and highlight Wipe Cache partition.
Give permission to proceed.
Disable all third-party apps
It is a well-known fact that the third-party apps can bring many malwares and unwanted files with them that can cause a lot of issues in the device. Thus it's good to remove the same. This can be done simply by taking the device into the recovery mode. If the problem is gone after taking it into same, this is a clear indication that the problem was due to the very same reason.
Perform a Hard/Factory reset on your device
Well, if the other methods don't work for you, this will probably help you to get the things back on track. The instructions are provided below to help you perform the same easily. Before you proceed with it, I would like to remind you that this will erase all the data in your device and will bring it into the default settings. It is therefore necessary to take the data backup before you go with this method. Here are the instructions.
For the hard factory reset, the first thing you need to do is booting your device into the recovery mode.
After this, tap on the "English" option and then tap on Wipe Data and Cache option.
You will see an option "Erase everything", simply tap on it.
A window will appear saying "this cannot be undone". Click on it.
Now just wait till your device perform the factory reset.
Finally, tap on the Reboot option. This will bring your phone back into Android.
That's it! You have done the Factory Data reset on OnePlus 5T
If the problem is still there, getting the technical support from an authorized service center is the only option. So this is how you can fix Black Screen problem on OnePlus 5T