iPhone 8 isn't particularly susceptible to a boot loop, but when this happens, there is a good chance that something goes wrong during the boot process, leaving the OS unreachable. you ought to be facing anything from software errors to a significant hardware problem. Here, in this article, we have discussed the simplest and straightforward methods to Fix Boot Loop Issue on iPhone 8 or 8 Plus.
A bootloop is a mistake that creates your iPhone restart endlessly and never passes the Apple logo screen. It often dies until the battery is totally drained. The cycle keeps repeating, showing the Apple logo then the black screen, but it's unable else to the house screen.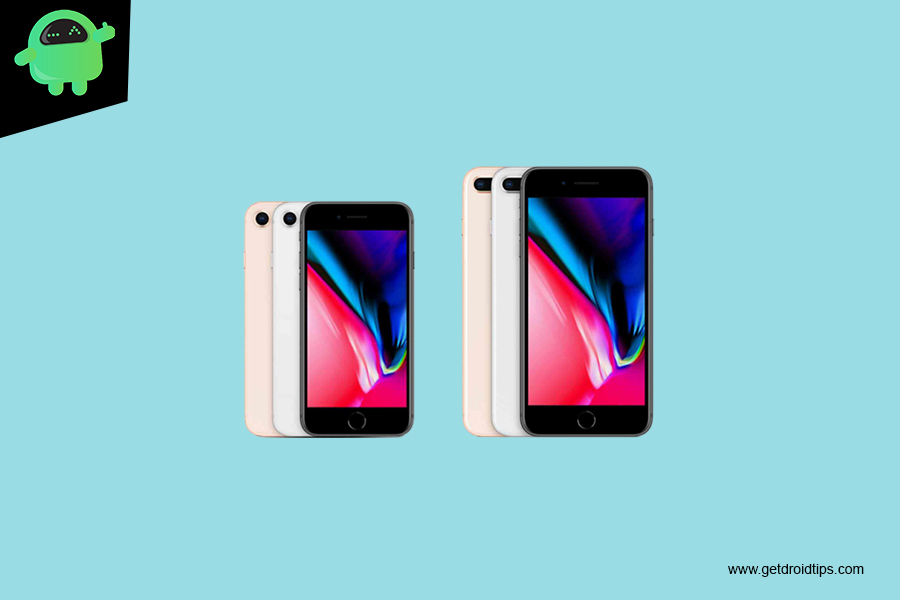 Possible Reasons Behind Bootloop
It's never fun having to deal with an iPhone 8 (or 8 Plus) that's stuck on boot loop with Apple logo over and over. But how the looping begins? It can be diagnosed as one of three things:
An iOS update or an iOS restore or reset goes wrong
Conflicts with iOS Jailbreak and your phone is stuck in boot loop issue.
Hardware damages (bad battery connector, broken charging port, smashed screen, etc.
Fix Boot Loop Issue on iPhone 8 or 8 Plus
Forced Restart
If your iPhone 8 keeps restarting, you can try to fix it by force rebooting your device. What you need to notice is that the way to hard restart the iPhone 8 differs from that of other iPhones.
A soft reset or forced restart should be able to deal with it. Here's how it's done:
Press and quickly release the Volume Up button.
Press and quickly release the Volume Down button.
Press and hold the Side/Power button until the Apple logo appears.
Troubleshoot the Issue Using iTunes
By taking the assistance of iTunes, you can break the iPhone boot loop and restore this iPhone as well. Even after putting your device on the recovery or DFU (Device Firmware Update) mode, you can follow this method to restore your device. Learn how to break the iPhone stuck in the boot loop using iTunes by following these steps.
Connect iPhone 8 or 8 Plus to your system with a lightning cable and launch iTunes.
Within a few seconds, iTunes will detect a problem with your device and display the following pop-up message.
All you got to do is click on the "Restore" button to resolve this issue.
If you won't get the above pop-up, then you can manually restore your phone as well.
Click on the "Summary" tab, and then click "Restore iPhone". Wait for a while as iTunes will restore your device.
Update iTunes
When the iPhone is stuck in the boot loop after restoring iPhone or updating iOS using iTunes, the problem can be the result of an older version of iTunes. Therefore, if you tried the above methods and either of them didn't work, check your iTunes and see if it needs to be updated. To do this, proceed with the following steps.
Windows:
Launch iTunes and click on the menu bar at the top.
From the menu, pick out the 'Help' option followed by 'Check for Updates'.
Start following the instructions and get the new version installed.
Mac:
Click on the Apple menu and go to the App Store.
Click on 'Updates' now and install the new version if there is any update available.
Restore your iPhone in iTunes via Recovery Mode
It's an advanced type of iOS restore you can do when dealing with more intricate system errors that caused a device to malfunction. In this case, you will need to put your iPhone in a recovery mode state first and then restore iOS in iTunes.
Press and quickly release the Volume Up button.
Press and quickly release the Volume Down button.
Press and hold the Side/Power button when you see the Connect to iTunes screen. Do not release the buttons when you see the Apple logo since you'll need to enter recovery mode.
On the next screen, you should see the option to Restore or Update.
Select Update first to update iOS. Otherwise, select the option to Restore.
Wait for iTunes to attempt to reinstall iOS without erasing your data. iTunes then downloads the software for your device. If the download takes more than 15 minutes, your iPhone exits the Connect to iTunes screen. If this happens, wait until the download is finished then go back to the previous steps to enter recovery mode again.
Restore your iPhone in iTunes via DFU mode
It's regarded as the deepest type of system restore you can do on your iPhone. It allows your device to communicate with iTunes on a computer without loading the operating system or bootloader
Here's how to perform a DFU mode restore on your iPhone 8:
Close any running programs on your computer.
Connect your iPhone to your computer using the Apple-supplied USB connector or Lightning cable.
While your phone is connected, press and hold the Side/Power button for about 3 seconds.
Keep pressing on the Side/Power button then press and hold the Volume Down button for about 10 seconds. If the Apple logo appears, it means you've held the buttons too long and that you'll have to start all over again.
If you see no logo, release the Side/Power button but keep holding the Volume Down button for another 5 seconds.
If the screen stays black afterward, it means that you have successfully entered DFU mode. At this point, you will be prompted with an alert message on your computer saying that iTunes has detected your iPhone. If you see that message, follow the onscreen prompts to complete the DFU mode recovery process.
If you see the Plug into iTunes screen, it means you haven't entered DFU mode and that you will need to start all over again.
If none of that works, then most likely what you're dealing with is a hardware problem.
Contact Apple
If everything listed above fails, you may want to contact Apple. A malfunctioning device may be covered under your limited or extended warranty, and Apple seems to be very happy to resolve problems for any covered device free of cost.
Conclusion
That was it, this was the easiest way to Fix Boot Loop Issue on iPhone 8 or 8 Plus. Are you facing any problems and issues with your iPhone 8 Series? Then there is nothing to worry about, we have an article dedicated to iPhone 8's issues and guides. Here is the iPhone 8 Troubleshooting Guide. Although it's rare, some cases of the issues on Apple devices may have bad hardware as the origin. If a factory reset won't help in fixing your issue, visit your local Apple Store or Service Center so a qualified technician can examine the hardware. If needed, they may send it in for repair or replacement.
Do you own an iPhone 8, or any Apple device and need these types of simple tutorials? Then stay tunned to GetDroidTips' iPhone Tips & Tricks column because many simple tutorials for Poco are coming soon.

If you have any queries regarding this, the comment section always available for you.