We all know that iPhones are the best devices that Apple makes and hence the devices are quite popular among people. iPhones are also known for their ability to last longer than Android phones. Apple also pushes new updates to its older phones and keeps the device support enabled for a long time even after an iPhone gets discontinued. iPhones as older as 6-7 years also get proper updates and still have support from Apple.
The iPhone 8 Series was launched by Apple in 2017 where they had a normal iPhone 8 and the iPhone 8 Plus with a larger screen and few new features. However, Apple discontinued the iPhone 8 series next year only due to several reasons and to no surprise, they used the same iPhone 8 and launched as iPhone SE in the coming years. However, they still had the support for iPhone 8 and 8 Plus enabled, which is finally coming to an end.
In this article, we will be discussing several aspects of why Apple discontinued the iPhone 8 and 8 Plus and why they are ending the support of these iPhones. Apart from that, we will also look into the possible iPhone 8 and 8 Plus support end dates.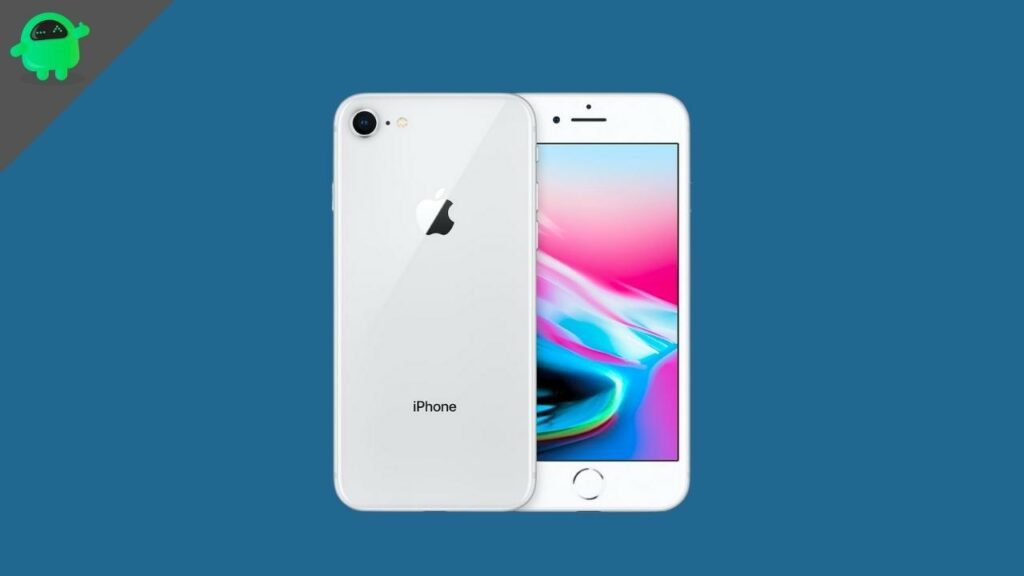 Why Did Apple Discontinue iPhone 8 and 8 Plus?
In 2017, Apple launched the iPhone X with the big notch for the first time. However, along with their latest innovative iPhone X, where they introduced Face ID for the first time. Along with that, they have also launched the iPhone 8 and 8 Plus with the same old design, but with a better processor and a higher price. So, even though the iPhone 8 series had a much better processor, performance, and camera than its predecessor iPhone 7, people still went for iPhone X because of the latest features that it offered.
As a result, Apple finally stopped the sale in April 2020, 3 years after the launch. In the same time frame, Apple has launched the iPhone SE 2020 version and a lot of tech experts have claimed that it's just the iPhone 8 and 8 Plus, but with improvements.
So the main reason to stop selling the iPhone 8 and 8 Plus was that it was to be replaced by the iPhone SE 2020. However, people started to go for new devices that had a better style than the age-old iPhone 8 and keeping everything in mind Apple finally stopped selling the iPhone 8 and 8 Plus.
Why Is Apple Discontinuing iPhone 8 and 8 Plus Support?
We have already discussed that Apple is known for long-term support for its smartphones. A lot of 5-6-year-old iPhones like the iPhone X, 7, and 8 Series smartphones still receive security and software updates from Apple. Some models are even said to receive the all-new iOS 16 with one of the most anticipated features that Apple have brought-in for the first time.
However, with every new update, the Operating System gets heavier and resource-heavy. So, every update needs a minimum amount of processing power, memory, and a lot of other aspects to work flawlessly.
As a result, the iPhone 8 and 8 Plus are now unable to handle the latest updates and hence Apple has to stop giving further updates to this series. Another reason is the shortage of parts that are required to fix an iPhone. So, as a whole, further Software Updates and unavailability of pair parts are two major reasons why Apple has to stop support for the iPhone 8 and 8 Plus.
Possible iPhone 8 and 8 Plus Support End Date
Here comes the most important question, when is Apple stopping iPhone 8 and 8 Plus support? The most perfect answer is 2023. Yes, there is news that Apple is going to discontinue the support for iPhone 8 and 8 Plus. It has been more than 5 years since the iPhone 8 series was launched, and more than 2 years since Apple stopped production of the iPhone 8 Series. In the meantime, the iPhone 8 series received a lot of updates and support and the time has finally come that the device will now be totally discontinued by Apple.
Conclusion
The article discusses everything you need to know about what has and will happen to the iPhone 8 and 8 Plus. As we have already said, all the support for iPhone 8 series will be ended by Apple by 2023, hence if you are using the same smartphone, it will be better for you to look for a new smartphone. Else, it will be quite tough to find parts if your smartphone has some issue. Although an older OS will work, using a broken part wouldn't be good enough for you, as well as the environment.