In this guide, we will show you how to fix the camera focus issues at close range on iPhone 12 Pro. Apple recently unveiled four new variants in its latest lineup. These include the iPhone 12, its Mini, Pro, and Pro Max variants. However, its Pro variant has been the talk of the town. The device comes with a quad rear camera setup, however, it is the depth sensor that is taking away all the limelight. If you look out at the rear of the device, you will notice a black circle at the bottom right. This is the TOF 3D LiDAR scanner.
As is evident from its name, the Light Detection and Ranging allows for a much-improved depth scanning as well as autofocus. However, it seems that this might well is the cause of glaring issues bugging quite a few device owners. Quite a few iPhone 12 Pro users are complaining about the camera focus issues at close range on their devices. In this guide, we will be doing an in-depth investigation into this issue and more importantly, will let you know how to rectify this issue.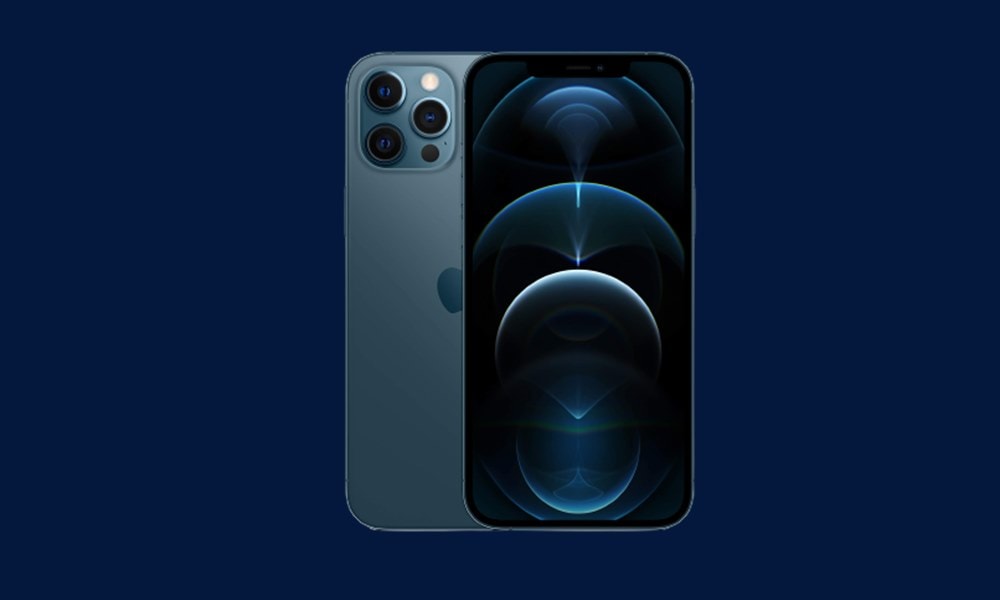 Camera Focus Issue At Close Range on iPhone 12 Pro
The Internet seems to be flooded with complaints from concerned users regarding the aforementioned issue. For many, the issues seem to occur when they are trying to focus on an object from a close range. The output is quite blurry and definitely not what anyone would have expected. Below is just one of the many such examples of the same:

Furthermore, it usually seems to happen while taking clicks in low light conditions. many users who have taken indoor shots have witnessed this autofocus issue. However, while taking the clicks outdoor, the camera seems to do its job well and good. This is what one of the users has to say in this regard:
"Definitely appears to be related to low light shots. I was less than 2 inches away from the flower in this picture…no problems focusing. Trying to take a picture inside at the same distance foreground subject is blurry and background crystal clear."
So could these camera focus issues at close range could be attributed to the iPhone 12 Pro's TOF 3D LiDAR scanner? Well, some evidence points to this. Some users have done a comparison test and the difference is there for everyone to see. For example, one user compared the autofocus of the iPhone 12 Pro with the regular iPhone 12 variant, and the issue seems to affect only the former device. The fact that the iPhone 12 doesn't have this LiDAR scanner further concretes our speculations.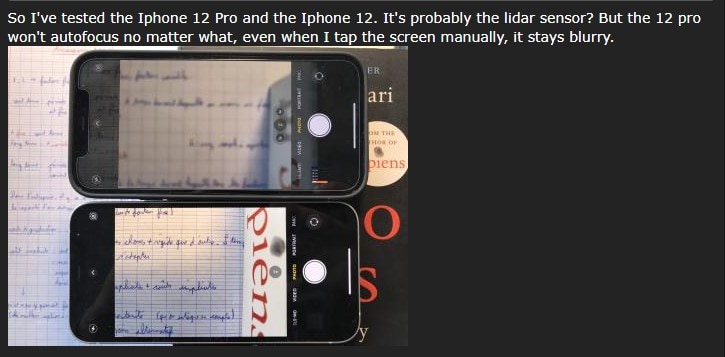 The same user then took this a step ahead and carried out a test between iPhone 7+ and his iPhone 12 Pro and the results were definitely surprising, to say the least.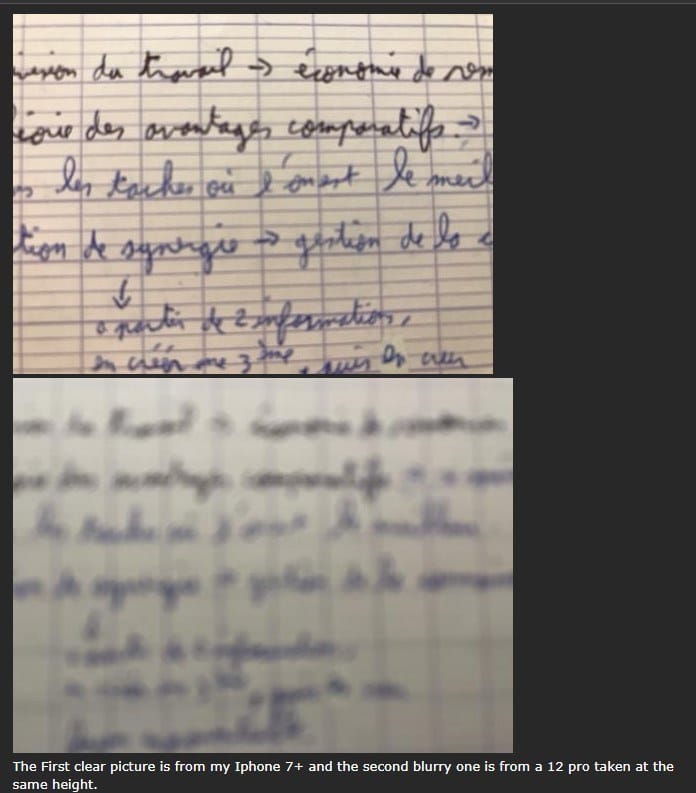 So this brings us to the all-important question- is there a fix to this camera focus issues at close range on iPhone 12 Pro? Well, not anything along the official grounds, but there are a few workarounds that seem to have worked out for some users. Let's check it out.
How to fix this issue?
One fix for the issue is installing the ProCam app which does a pretty decent job of handling autofocus and depth scanning. So download the app from the App Store and try it for yourself.
Along the same lines, some users have reported success after updating their software from iOS 14.1 to iOS 14.2. So head over to Settings > General and then tap on Software Update. Download and install the update if available and see if it fixes the issue or not.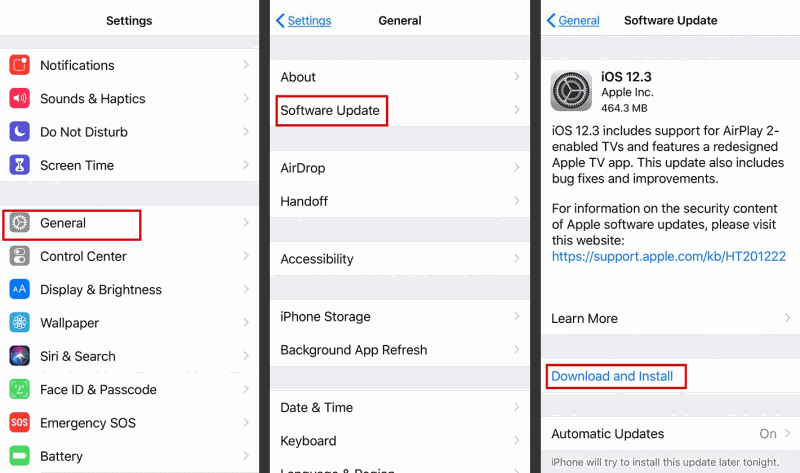 Well if you still didn't manage to taste success, then you might have to wait for the official fix. Judging by Apple's impressive track record, you might soon expect an update that will patch this issue. As and when we get hold of the same, we will update this guide accordingly. So bookmark this page and in the meantime, you could browse through our iPhone Tips and Tricks, PC tips and tricks, and Android Tips and Trick section.