Google Chrome is one of the most popular and widely used web browsers among mobile devices and computer users across the globe. However, that doesn't mean it's out of bugs or issues because plenty of users are facing the Google Chrome Browser Crashing or Not Working problem on Macbooks (M1 and M1 Max Series) while startup. Now, if you're also one of the victims, then make sure to follow this troubleshooting guide completely.
There can be several possible reasons behind the Chrome browser crashing or not launching issue on the Mac (macOS), such as consuming higher memory, corrupted browsing data, Chrome application glitches, issues with the Chrome extensions, issues with the Chrome updates, or outdated version, enabled hardware acceleration, and more. So, if in case, your Mac is old enough or low in RAM, the chances are high that you'll face Chrome browser crashing.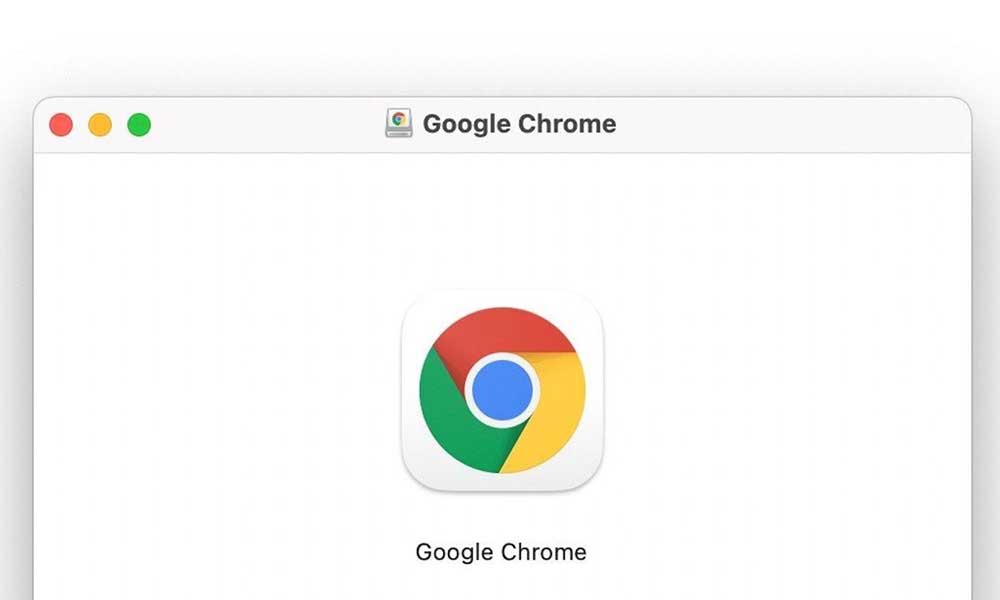 Fix: Chrome Browser Crashing or Not Working on Macbook (M1 and M1 Max Series)
Now, if your Macbook is the latest one or has powerful hardware like M1 or M1 Max series, and you're still encountering the same Chrome browser-related issues, the problem is with the browser. Here we've shared a couple of possible workarounds that should fix this particular issue. So, without wasting any more time, let's jump into it.
1. Clear Chrome Browser Data
Deleting the Chrome browser data on your Mac is always recommended to clear out temporary cache data or glitches. To do so:
Open Google Chrome on your Mac > Click the More icon (three dots) at the top right corner.
Click on Settings > Click on Privacy and Security on the left bar.
Click on the Clear Browsing Data option > Select All time as the time range.
Then click on Clear data > It'll erase everything (browsing history and cache data or cookies only).
Now, check if the browser works fine or not.
2. Check for Networking Issues
You should check whether the Chrome browser keeps crashing due to network issues. Sometimes your internet connection can cause several issues with the browser launching or not working. If your network connection isn't working properly, you may experience issues with Chrome. Check if your Wi-Fi connection is working well or not. You can also try switching to another Wi-Fi or try power cycling your router once.
3. Exit Chrome and Reboot Mac
If in case, the Chrome browser is stuck or feels slow enough then make sure to force close Chrome and restart the Mac system to clear temporary glitches. To do so:
Click on the Apple logo in the Menu bar while you're in the browser.
Next, click the Force Quit… option (Force Quit Chrome).
Make sure Google Chrome is selected > Click on Force Quit.
If the mouse or trackpad isn't responding at all then you can do the following:
Press and hold down the Command + Option + Escape keys on the keyboard.
Select Google Chrome and force close the browser.
Make sure to restart your Mac and launch the Google Chrome browser to check for the crashing issue on your Macbook again.
4. Disable Chrome Extensions
The issue could be related to a rogue third-party Chrome extension that you've installed on your Chrome browser. This may cause the browser to keep crashing or not working properly due to some conflicts or background glitches. It's ideal to disable all third-party Chrome extensions on your Mac to check for the issue. To do this:
Open Chrome in the Incognito Mode > Make sure to disable each extension in the Incognito mode.
Then relaunch the Chrome browser and check for the issue.
You can open a new page in the Incognito Mode by clicking on the More option (three dots icon) > Select New Incognito Window > Head over to More Tools > Click on Extensions to remove the culprit extension.
5. Check for Chrome Updates
You should also want to check for Google Chrome updates if you're running the older version of Chrome. Sometimes, an outdated browser version can cause several issues with the browser launching or crashing. With each and every update, you'll get a better user experience and performance whatsoever. So, it's a good idea to keep your software up-to-date.
Launch Google Chrome > If you're running the latest version of Google Chrome then make sure to click on the More option (three dots icon).
Then click on Help > Click on About Google Chrome.
If any updates are available, you'll see the update notification on the screen.
You should also try uninstalling Chrome and reinstalling it to see if that fixes the Chrome Browser Crashing or Not Working on the Macbook problem or not.
6. Disable Hardware Acceleration in Chrome
Some of the affected Mac users have suggested disabling the hardware acceleration feature in Chrome on the Mac. It can also resolve issues with the Chrome browser like freezing or crashing quite often or continuously. To do that:
Open Chrome > Head over to Chrome Settings > Click on Advanced.
Now, go to System > Make sure to disable 'Use hardware acceleration when available'.
Force close Chrome and relaunch it to check for the Crashing issue on your Macbook.
That's it, guys. We assume this guide was helpful to you. For further queries, you can comment below.