Dirt 5 is one of the car racing video games that has been developed and published by Codemasters in November 2020. It's basically available for PS5/PS4, Xbox One/Series X/Series S, PC, Google Stadia platforms. Now, a couple of unfortunate PC players are experiencing Controller issues in Deadzones on the Dirt 5 game. If you're also one of the victims, you can check out this troubleshooting guide to easily fix the problem.
To be very precise, Steam players are losing nearly half of the input (50%) in the deadzones issue. Though Steam offers plenty of useful options to use the controller in games. The best part is that you can even play add and play a non-Steam game on the Steam client. By using the Steam client on your PC, you can easily add Xbox, PS4, and generic controllers as input for most of the games.
How to Fix Controller Deadzones on Dirt 5
In order to fix the controller issue on Dirt 5 on your PC, you'll need to change the General Controller Settings or the Big Picture Configuration from the Steam Controller Configuration. So, input and configuring properly will solve the issue via Steam. This method can be done on Windows, Mac, Linux computers.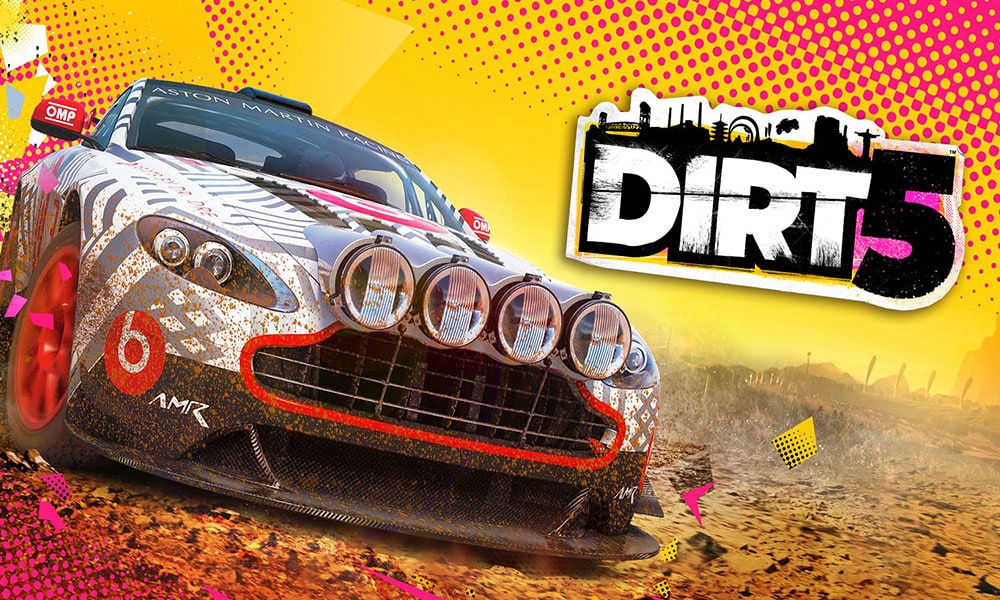 Sometimes, the Xbox controller itself can cause multiple issues which can be fixed by just unplugging and plugging back into the USB port, changing the USB port, updating the controller driver version, restarting your computer, and even updating the PC's operating system as well. However, if none of these methods worked for you, make sure to check out the possible workarounds below.
1. Change Steam Big Picture Mode
Open the Steam client on your PC > Click on View from the top-left corner.
Now, choose Big Picture Mode > Click on Library.
Go to Games under the Browse section.
Select Dirt 5 > Click on Manage Games (Gear Icon).
Choose Controller Options from the Steam Input.
Click on the down arrow icon to expand the list of "Change the Steam Input Per-Game Settings".
Finally, click on Forced On > Click on OK to save changes.
Once done, restart your Steam client and check whether the controller is working or not.
2. Change Steam General Controller Settings
Launch the Steam client on the PC.
Click on Steam from the top-left corner > Click on Settings.
Now, go to Controller > Click on General Controller Settings.
According to your controller type, you can check PlayStation Configuration Support, Xbox Configuration Support, or the Generic Gamepad Configuration Support.
Click on OK to save changes.
Restart the client and try running the game again.
Read Also: DIRT 5 Crashing at Startup, Won't Launch, or Lags with FPS drops
3. Set Up Dirt 5 Controller Deadzones
First, go to the Controller Configuration option in the Steam settings.
Go to the Left Stick Configuration and Additional Settings.
Now, make sure that all the following values are set as it is. If not, then do it:

Stick Responsive Curve – Custom Curve
Custom Responsive Curve – 0.474
Dead Zone Shape – Cross
Dead Zone Inner – None
Invert Horizontal Axis – Off
Dead Zone Outer – Max
Invert Vertical Axis – Off
Sensitivity Horizontal Scale – 0.810
Sensitivity Vertical Scale – Max
Gyro Lock at Edges – Off
Outer Ring Binding Radius – 80%
Outer Ring Binding Invert – Off
Output Anti-Deadzone – 0.309
Output Anti-Deadzone Buffer – None

Save changes and you're done.
Now, restart your computer once and check whether the Controller Deadzones on Dirt 5 has been fixed or not. However, if you're experiencing the stick drift issue then make sure to open the game window and slowly increase the 'Deadzone Inner' until the drift is gone (Don't change the Anti-Deadzone).
So, go back to the Controller Overview and fix the Triggers also by changing the values mentioned below:
Left Trigger Analog Input: Left Trigger
Dead Zone Inner: None
Dead Zone Outer: Max
Trigger Range Start: None
Trigger Range End: Max
That's it, guys. We assume that you've found this troubleshooting guide pretty helpful. For further queries, you can comment below.