Steam Deck came into the market as the Switch killer and has very much lived up to its reputation. It offers more than we get with the Switch, with PC users having the liberty of having a gaming experience on a handheld device. It does so by connecting the Steam Deck device to Steam servers that take care of the game's playback entirely, with the Steam Deck just getting a live feed of everything happening on the cloud.
But this device serves no purpose without a connection to the Steam servers. Yes, players can enjoy some offline games on an offline, but that will limit the device's functionalities significantly. The device not connecting to the servers is an issue that has recently troubled some Steam Deck users. If you are one of these troubled users, this article will help you out. Here, we have mentioned some standard solutions you can try to fix this issue. So without any further ado, let's get into it.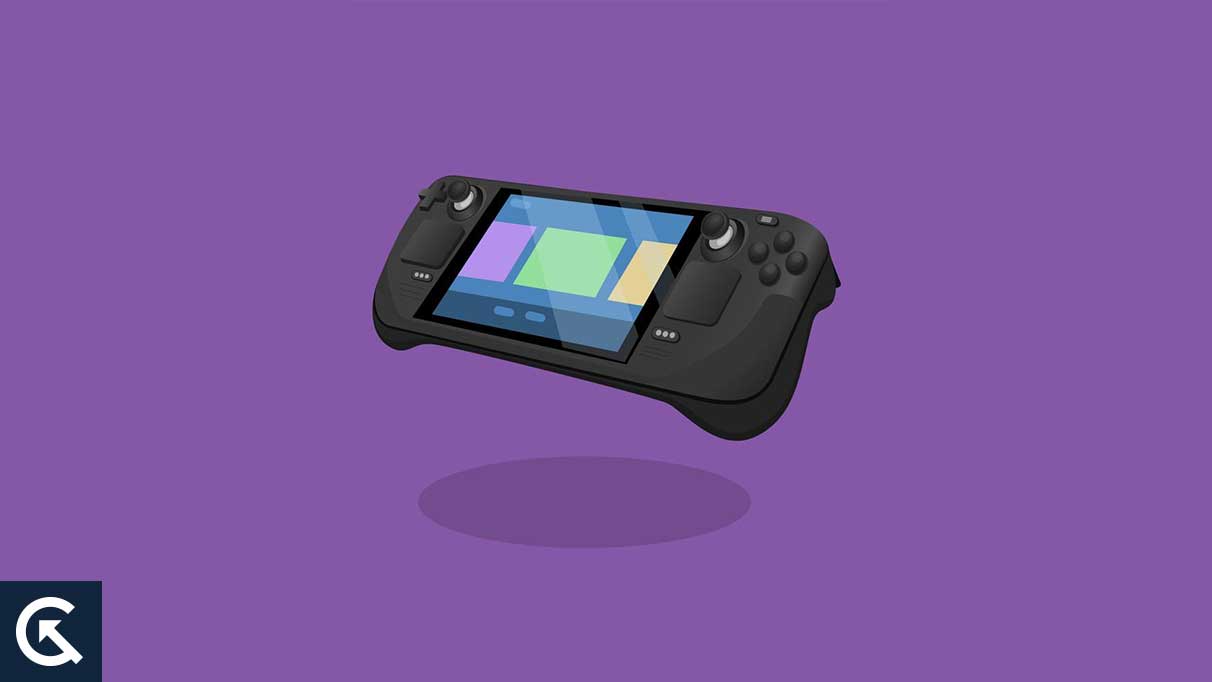 How to fix Steam Deck Not Connecting to Steam Servers?
Steam Deck comes with a WiFi connectivity option that allows the connection to the servers. The reason behind it not working could be related to several things. So you will have to try all the solutions mentioned here and see which works for you.
Reboot the device:
Any electronic device that runs into a software issue can be fixed sometimes with a simple restart. And the Steam Deck is no exception. So the first thing you need to try to fix the connectivity issue is a simple restart.
There are two ways to do this. Firstly, you can hold the power button on your Steam Deck for 10 seconds, forcing the device to restart. Secondly, you can navigate to Steam > Power > Restart to perform the same action using your Deck.
After the restart is complete, try using connecting the device to the Steam servers again. If it still does not work, try the next solution.
Disable WiFi power management:
The battery management feature on Steam Deck is not ideal, and sometimes it is a bit extreme. When it is turned on for everything, it can even obstruct your connections. So you need to turn off the WiFi power management entirely, and to do that, you need first to enable the developer options menu.
Go to Settings.
Select System.
Enable Developer Mode.
Go back to the Settings menu.
Scroll and find the Developer Settings option.
Inside Developer Options, go to Miscellaneous settings.
Disable WiFi Power Management.
Now restart the Deck.
Now try connecting to the Steam servers again. If it still does not work, try the next solution.
Select 2.4 GHz Network:
Steam Deck has a known bug with 5 GHz connections. So if your connection has both 2.4 GHz and 5 GHz connectivity, disable the 5 GHz altogether. Stick to using the 2.4 GHz network for the time being.
If this does not help as well, try the next solution.
Update the Steam Deck:
If you are an older OS version of Steam, it might have some bugs on it. That could be the cause of your connectivity problem as well. To try and fix this, you need to update your Steam Deck to the latest version.
Press the Steam button on your Steam Deck.
Go to Settings.
Then select System.
Next, navigate to the software update section, where you will see the option to check for updates. Tap on it, and if there is any update pending, you should see it here.
If no update is pending, you will see it up to date.
If there is an update pending, install the pending update and restart the device.
Try the next solution if updating the device does not solve your problem.
Contact support:
If none of the above solutions worked for you, you need to contact Steam Deck support. You can either Mail them, call them or inform them on their social media platforms about your issue. They will provide a resolution to you. Ideally, it would be best to call them to get a quick response, though.
In case of any possible hardware defect, contacting support is the only option for you as well.
So these are all the solutions to fix Steam Deck not connecting to Steam servers. If you have any questions or queries about this article, comment below, and we will get back to you. Also, check out our other articles on iPhone tips and tricks, Android tips and tricks, PC tips and tricks, and much more for more helpful information.