Valve's Steam is a video game digital distribution service and storefront for a bunch of Windows and Mac video games that has been released back in 2003. It also offers a standalone game client for the gaming device to access and install titles easily. Playing individual video games with Steam accounts can get rewards and achievements as you progress in gameplay. But some users are facing the Steam Achievements Not Unlocking Error unexpectedly.
As you're reading this article, it seems that you're also one of the victims experiencing the same issue on your Steam profile. The more you play video games on Steam using a valid account, the more you can unlock achievements. Individual game developers basically add bonus rewards and achievements to their video games for completing missions, primary objects, unveiling secrets, creating top rankings, and so on.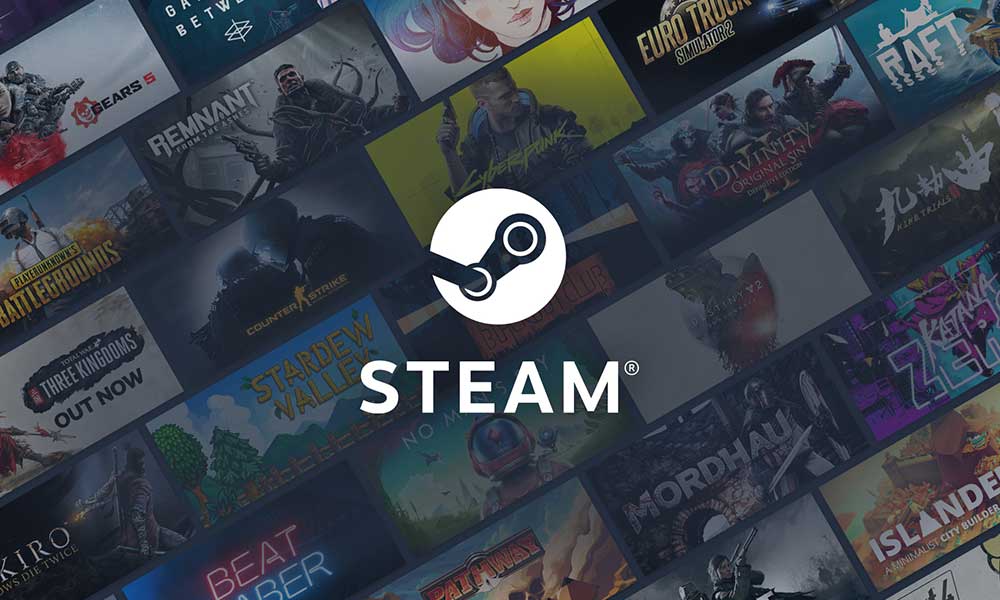 How to Fix Steam Achievements Not Unlocking Error
Steam allows you to display your unlocked achievements on your Steam profile to showcase how good you're at that specific thing. Those achievements also can be compared with your Steam friends and even other competitors. But it's quite frustrating and unfortunate that sometimes you might go through a tough phase when your earned Steam achievements either don't unlock or don't show properly even after unlocking.
In both cases, you should try unlocking or collecting those achievements by performing several workarounds as well as contacting Steam support. Now, if you're also facing the Steam achievements not unlocking error with your specific profile then make sure to follow this troubleshooting guide to resolve it. Ensure to follow all methods one by one until the problem gets fixed completely. So, without wasting any more time, let's jump into it.
1. Go Steam Offline and Back Online Again
First of all, you should understand that going to Steam Offline and reverting back to Online again might help in fixing the Steam achievements not unlocking error sometimes. You might try it out once before heading over to the next step. To do so:
Open the Steam client on your system > Click on the Steam menu from the top-left.
Click on Go Offline > A confirmation message will appear on the screen.
Click on Restart in Offline Mode.
Now, you'll see a notification like "Steam is currently in Offline Mode." You can play your games without an internet connection.
Do keep in mind that some of the Steam features won't be accessible. So, don't panic.
Wait for a couple of minutes and then click on the Steam menu > Click on Go Online to get back to normal.
2. Sign Out of Your Steam Account and Sign Back In
The second thing you should do is just sign out of your existing Steam account and then sign back into it again to refresh any kind of temporary glitches or cache issues from the Steam servers. You can follow the steps below to do so:
Open the Steam client.
Click on the Steam account username/profile name from the top-right.
Click on Log out of account > When prompted, select LOGOUT.
Once signed out, close & relaunch the Steam client.
Make sure to input the login credentials to sign back in.
3. Check Your Internet Connection
The chances are also applicable that your internet connection is somehow having an issue with the slow speed or stability. It's better to run a speed test of the connected internet online and try playing other multiplayer games. If in case, there is an issue with the internet connection at your end, try switching to a wired (ethernet) connection from Wi-Fi or vice versa to cross-check the issue.
Make sure to contact your internet service provider (ISP) to get it checked, and ask to fix the issue. You can also switch to a different ISP or upgrade to a higher plan.
4. Force Close Steam and Restart Again
It's highly recommended to force close Steam from your Windows system and relaunch it again manually to ensure there is a temporary glitch troubling you. To do so:
Close and exit Steam > Press the Ctrl+Shift+Esc keys to open Task Manager.
Now, go to the Processes tab > Click on the Steam task to select it.
Select End Task to stop the specific process running in the background.
Once done, make sure to reboot the PC to apply changes.
Finally, launch the Steam client again, and run the game.
5. Manually Check for Steam Updates
Sometimes an outdated Steam launcher on the PC can also trouble you a lot. Checking for the Steam client update manually is suggested by following the steps below.
Exit the Steam client > Press the Ctrl+Shift+Esc keys to open Task Manager.
Now, click on Processes > Select Steam from the list.
Click on End Task > Make sure to select all Steam-related tasks one by one and close them.
Once done, reboot the PC, and launch Steam again.
It'll automatically check for available client updates while opening it. Ensure your PC is connected to the internet.
6. Avoid Playing Non-Steam Games
Although you can easily add non-steam video games on your Steam client to directly play them, non-steam video games won't provide any achievement showcasing on Steam. So, if you're really concerned about unlocking Steam achievements then make sure to play steam-specific video games only.
7. Disable 3rd-Party Mods and Programs
There is a Steam Workshop available that offers plenty of useful Steam features which are easy to install. However, installing and using mods with the Steam games might trigger several issues with the game launching or connecting to the servers. As a result, you might not be able to unlock Steam achievements. If you're also thinking the same, make sure to close the game, and exit Steam. Try disabling all Steam mods and other third-party programs individually. Once done, you can run Steam again to check for the issue. It should come in handy in most scenarios.
8. Complete Requirements to Unlock Steam Achievements
Ensure that you've reached a certain level or you've completed the required tasks in the game to unlock Steam achievements. If in case, you fall short of completing tasks or missions and want to easily get Steam achievements then it won't be like that. Just complete the mandatory or required steps to get Steam achievements. Sometimes initial achievements can be earned quite easily but as you progress in the gameplay, it becomes harder to unlock rewards & achievements. So, keep that in mind.
9. Wait for sometime
It's also suggested to wait for some time such as having some patience for at least a couple of hours and then try again. If there is an issue with the Steam servers then you might encounter such conflicts with the Steam games quite often which isn't a big deal nowadays.
10. Contact Steam Support
If none of the methods worked for you, try contacting Steam Support for further assistance. Just provide enough details to get possible workarounds or quick fixes.
That's it, guys. We assume this guide was helpful to you. For further queries, you can comment below.