Samsung devices have always attracted the attention of a lot of users all the time. Their recent device i.e. Galaxy Note 8 was widely appreciated by those who are regular users of Note series devices. You might have no idea but Galaxy Note 8 comes with several unique features. One of the best one is the fingerprint scanner. The same has been added to make the device more secure and to prevent the unauthorized access to the same. However, a few users have reported that the fingerprint scanner has issues with it and they are not able to use it properly. If you are one among them, I am going to share with you some useful information on how to fix the Galaxy Note 8 fingerprint scanner issues simply.
Before we start discussing the same, I would like to make it clear that this is not actually a major issue. Having the same in your Galaxy Note 8 doesn't actually mean that it is having hardware or a major fault. You can fix it very easily. Below is the guide to help you in this matter.
Check Related Articles: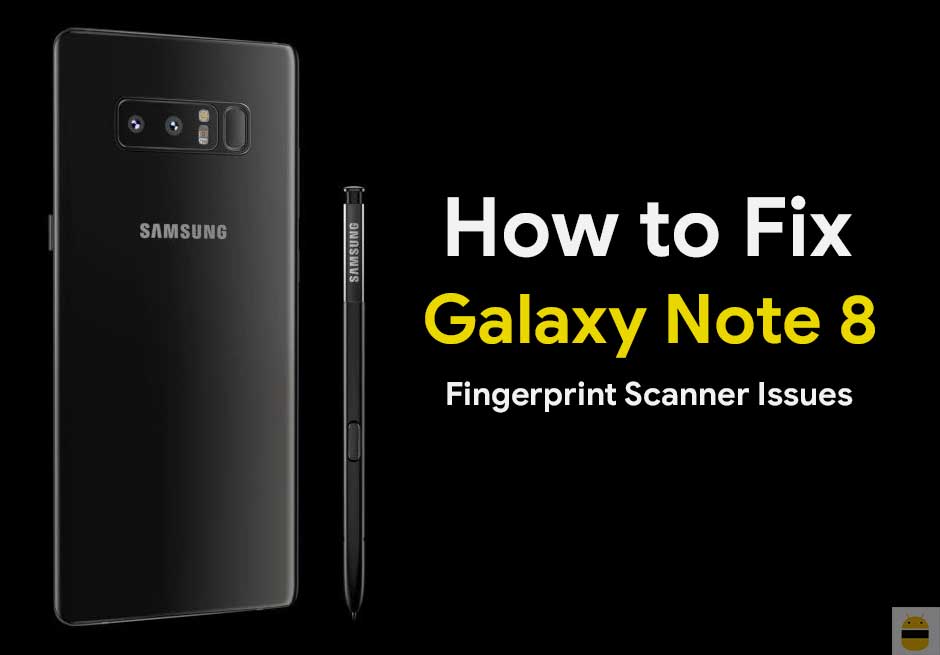 How to fix Samsung Galaxy Note 8 fingerprint scanner issues
It is probably known to you that just like another device, the fingerprint scanner on Galaxy Note 8 is also available on the back. Users often thought their fingers with cameras to unlock the device as both camera and fingerprint scanner are located very close to each other. It is suggested to you to hold your device properly and place the finger exactly on the scanner.
If you are using the case for your Galaxy Note 8, make sure that the problem is not because of very same reason. Because of raised case size, you might not be able to touch the fingerprint scanner properly. Remove the case and try once again.
The sensor might have dust on it. Take a soft cloth and clean the same gently.
Make sure your hands are clean. Dust often acts as a barrier and doesn't let the scanner recognize that it's the fingerprint of the registered user. Also, make sure that your hands are not wet when you touch the fingerprint scanner.
In case the problem is still there, you can proceed with deleting your fingerprint stored in the device and can add a new one properly. For this, there is nothing much you need to do than following the below instructions.
Open device "Settings" and click on the "Lock Screen"
Next is to click on the "Security" option and then tap on "Finger Print Scanner"
Follow the instructions appeared on the screen.
There are certain chances that the problem would be gone for sure. However, in case you find it still present, you need to approach the nearest authorized Samsung service or repair center. As your device is under warranty, you will the solution to your problem free of cost. There are even chances that Samsung may replace your device depending on the problem.
I hope this guide was helpful to solve Galaxy Note 8 Fingerprint Scanner Issues. Please leave a comment below if you have any queries or feedback.
Check out Stock and Custom ROM for Galaxy Note 8: