Are you trying to open Planetside 2 or H1Z1 battle Royale and come across Game error G25.? Non-gamers may wonder how both games are having the same problem. Well, both Planetside 2 and H1Z1 Battle Royale are games from the same developer. In this guide, I'm going to provide you with some troubleshooting methods to fix the game error 25. First, let's discuss why this problem may occur?
Maybe the hardware resources of your computer don't meet the requirements of the game. Secondly, your GPU may be outdated. Some pending windows system update may cause the game error 25. The playeroptions.ini file may still have the information of the previous specifications even when you upgrade over time. I have explained in detail how to fix all these issues. Let's get down to the guide and check them out.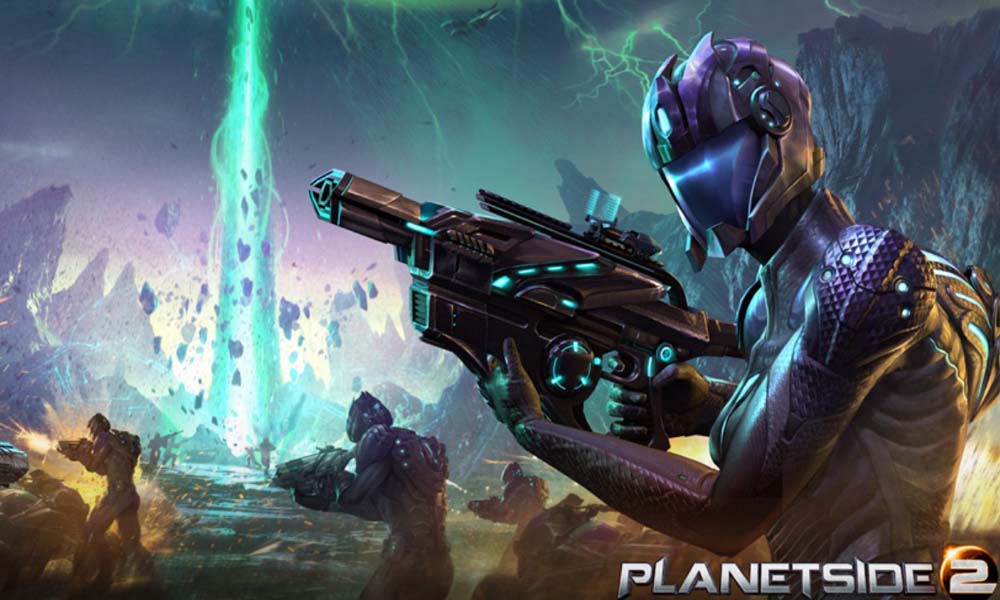 How to Fix the GAME ERROR G25 Issue in H1Z1 Battle Royale and PlanetSide 2
Let's first begin with checking the system requirements.
Minimum System Requirements for H1Z1 and PlanetSide 2
| | |
| --- | --- |
| H1Z1 Battle Royale | PlanetSide 2 |
| CPU: Intel i3 Dual Core | CPU: Intel Core-i5 4460 or higher |
| RAM: 4 GB | RAM: 6GB |
| Operating System: Windows 7 64-bit | Operating System: Windows 7 64-bit |
| Pixel Shader: 4.0 | Pixel Shader: 4.0 |
| Vertex Shader: 4.0 | Vertex Shader: 4.0 |
| Free Disk Space: 20 GB | Disk Space: 20 GB free space |
| GPU: Nvidia GTX 275 Series or later | GPU: Nvidia GTX 480 |
| Dedicated Video RAM: 896 MB | Dedicated Video RAM: 512 MB RAM |
Install Pending System Updates of Windows 10
It's always wise to keep your PC updated. So, install all the updates that are lying pending.
Press Windows + I to go to the Settings page
Click on Update & security
Then click on Check for Updates
Keep in mind to install both cumulative as well as the regular security patches.
The system will download and install all the available updates
The whole process may take some time to complete
Restart your computer after all the updates have been successfully installed
Now try to run Planetside 2 and H1Z1 Battle Royale and check if you are still seeing the Game Error G25.
Delete the file PlayerOptions.ini
Let's say that you recently stepped up all the resources of your PC to play games more efficiently. However, in the PlayerOptions.ini file, the specifications of the older setup may be still listed.
Go to the directory or folder where you have installed H1Z1 Battle Royale or Planetside 2.
In the game folder, navigate to the file PlayerOptions.ini
Right-click on it
From the menu click on Delete
Now try to run H1Z1 Battle Royale or PlanetSide 2 depending upon whatever you are playing.
Update Your Graphics Driver
You can also check if the GPU of your PC requires an update. Often gamers forget to upgrade their GPU and end facing such bugs when the launch any games. The Game error G25 may also happen due to not updating the graphics driver.
In the search box type Device Manager
Click Open
Navigate to Display Adapters and click to expand it
Right-click on your GPU
Select Update Driver
Next, click on Search automatically for drivers
Then follow the on-screen instructions to install the new update after the system downloads it.
Once you finish updating the GPU relaunch your game. I'm sure you won't see the Game error G25 anymore.
Fix the Corrupted Game Assets to Overcome Game Error G25
This particular fix is for those users who have installed Planetside 2. You have to make the game launcher validate the assets of the game. By validation means fixing any corrupted game files that may cause the Game error G25.
Launch the game launcher of Planetside 2
Go to Settings
Under that click on Validate Game Files (you will see on the left-hand panel)
To confirm the action click on Validate
Restart your PC and launch Planetside 2
I'm sure now you will be able to play the game smoothly. So, these are all the troubleshooting methods that will help you fix the Game error G25 while launching Planetside 2 or H1Z1 Battle Royale.