Roblox is a popular online gaming platform where players can create their games and even play other games developed by others. However, the platform encounters plenty of errors, most related to servers. You can follow this troubleshooting guide if you're also facing the Roblox Error Code 610 while trying to start the game.
Mostly affected Roblox players have reported that they're getting an error notice that says "Cannot join private server: HTTP 400 () (Unknown error.) (Error Code: 610)". So, you can clearly see that even the error message indicates you cannot join the private server. That means server downtime or maintenance issues are going through in the background.
How to Fix Roblox Error Code 610
According to several reports by affected Roblox players, there a couple of possible reasons that can trigger such an issue like Roblox servers are down, issues with an older account, maybe the web version of Roblox is down, issues with the DNS cache, issues with the internet connection, etc. So, without getting further ado, let's jump into it.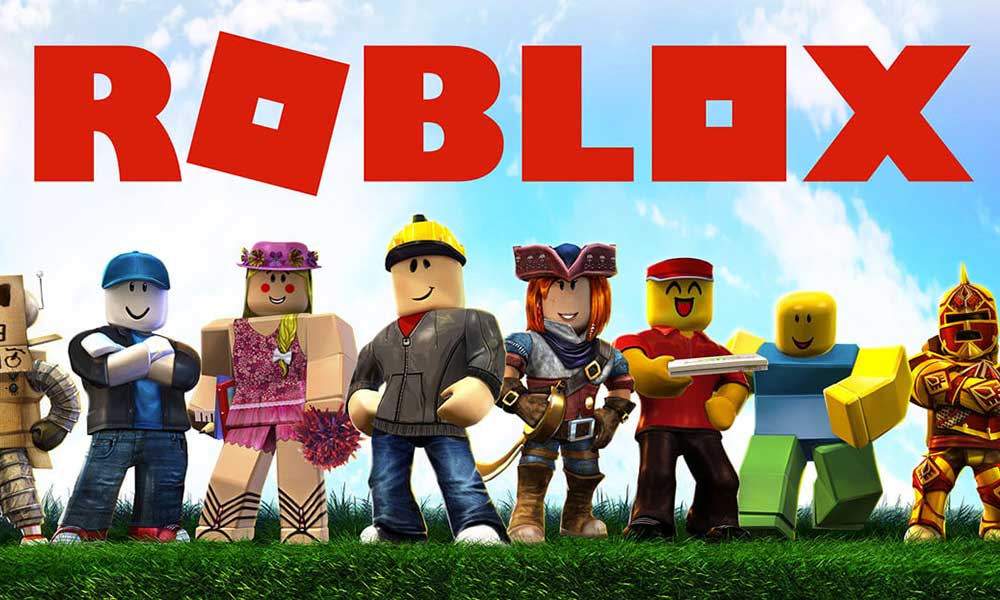 1. Check Roblox Server Status
As the Roblox gaming platform is heavily operated by servers online across the world, it's highly recommended to start your troubleshooting journey by cross-checking the Roblox Server Status first. If servers are not active or running properly due to maintenance or outage issues then you'll experience connectivity issues and errors too.
So, you can follow the official Roblox Twitter handle for real-time updates and info. Additionally, you can visit the third-party Down Detector Roblox Status webpage to get all the reports like live outage map, last 24 hours info, most reported problems, and more.
At the time of writing this article, we can see that there are some issues with the Roblox servers, and players are getting affected by it. The most reported problems are server connectivity issues and web version-related issues. So, if you're also seeing any server downtime, then wait until the problem gets fixed by developers.
There is no other way to fix this issue if the servers are down or undergoing maintenance. However, if there is no server issue, you should follow the next method.
2. Sign Out of Account and Sign Back in
Several Roblox players have mentioned that they can fix the issue by simply signing out of their account and signing back into it. If in case, you haven't signed out your account for a while, you should do this trick because sometimes the account system components get cached and cause issues. To fix it:
First, open Roblox > Click on the Settings menu (gear icon) in the top-right corner.
Now, click on Logout > Press Ctrl + F5 to refresh the browser page fully.
Then use your existing account credentials to log into Roblox again.
Next, go to the Game tab > Run the particular game and check if the Roblox Error Code 610 is still appearing or not.
3. Get Roblox App on Windows 10
Still, the problem persists? Well, don't worry. You can also try using the Roblox app on your Windows 10 directly instead of using the web version on the browser. This can also fix the problem by avoiding using the web version whatsoever. To do that:
Click on the Start Menu and type Microsoft Store. [You can also directly click on this link]
Please open it and search for the Roblox app.
Click on it to open the page and click on the Get button.
Once downloaded and installed, make sure to click on the Play button.
Log in to your account or Sign up with a new account.
Go to the Game tab > Run your respective game, which one is having issues.
Finally, you should be able to fix the problem.
4. Try Creating a New Account
If in case, you're still receiving the Roblox Error Code 610 on your computer using the application then try creating a new Roblox account instead of using the existing one. To do this:
First of all, visit this link to open the official Roblox website.
Now, Sign Up for a new account. Make sure to input a different username and birth date. [If you're already logged into your previous account, sign out and then sign up for a new account]
Once the new account created, choose Login and enter the new account credentials.
After logging into your new account, go to the Game tab.
Run the problematic game and check for the issue again.
5. Flush DNS Cache
If none of the methods worked for you, try flushing the DNS cache on your Windows computer to fully refresh the DNS cache. Multiple affected players have also mentioned that doing so has fixed the issue completely. To do this:
Click on the Start Menu and type cmd.
Now, right-click on Command Prompt and select Run as administrator.
If prompted by UAC, click on Yes to proceed.
Once the command prompt window opens, type the following command and hit Enter to execute it:
ipconfig /flushdns
Once done, close the command prompt window, and make sure to reboot your computer.
Finally, you should be able to fix the Roblox Error Code 610 completely.
That's it, guys. We assume this guide was helpful to you. For further queries, let us know in the comment below.