Roblox is a multiplayer game that is quite famous because of its game style and unique open-ended gameplay. Here you have virtual worlds where you can play and even create a house, shop or business. The game is free to download and play which attracts even more players. However, with many players and virtually no moderation, the gaming community inside the game has gone toxic, and thus users want to permanently delete their Roblox account.
There can be many reasons behind deactivating or deleting your account, but the most prominent one is to protect yourself from cyberbullying and other nonsocial elements in the game. Some say, that they wish to reactive Roblox Account to protect kids from inappropriate content online and so on. So today, we will help you through the deactivation process in this guide.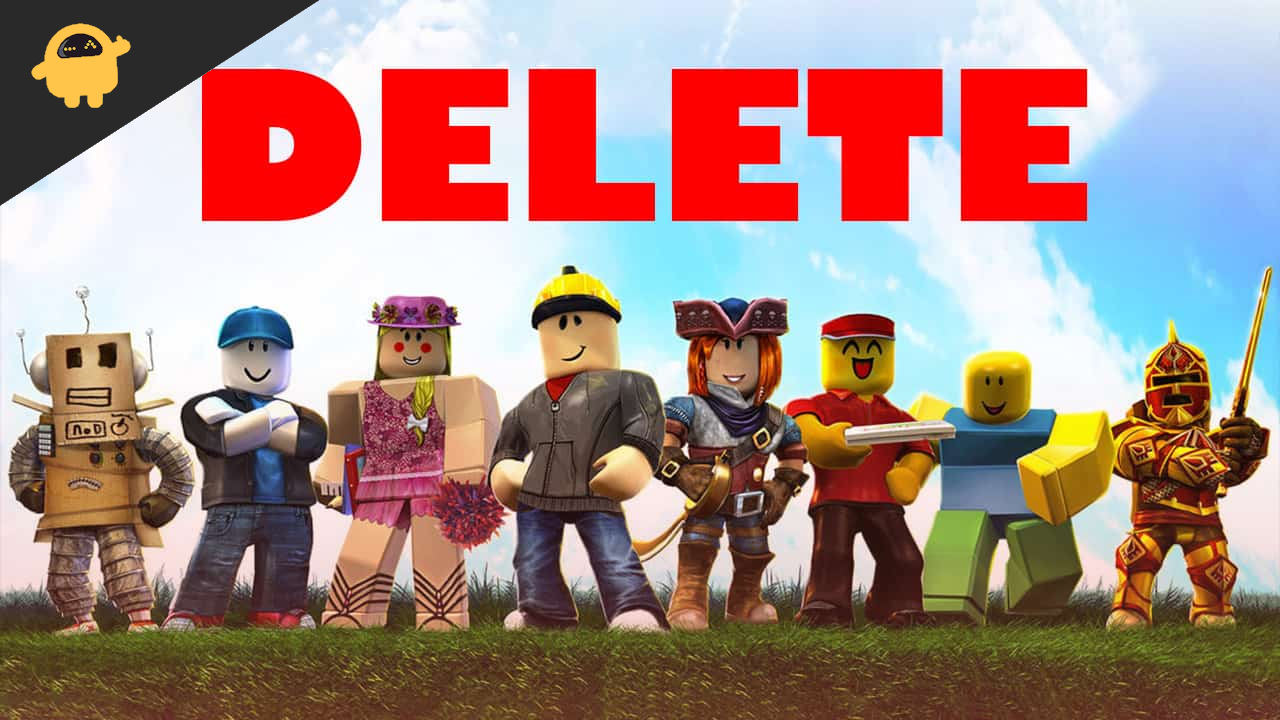 How to Delete Roblox Account Permanently | 2023 Updated
Since the initial game was launched, there have been many revamps and many moderators who have made the game much more secure and friendly. However, many players are now bored of the game or just want to delete the account as soon as possible.
Deactivating your Roblox Account via Game Menu
In many cases, users want to deactivate their accounts to focus on their exams or anything else important. In such cases, it is better to deactivate your account as you can activate it later when in need. This way your data will also be secure and you can continue your game progress whenever you want.
Log in to your Roblox account and go to the Account info menu.
Here go to account settings and choose Deactivate account option.
Confirm the action, and then your account will be deactivated.
All deactivated accounts get permanently deleted after 1 year. And if you wish to activate your account again, you can log in to your Roblox account.
Deleting Your Roblox Account via Customer Support
If you do not wish to deactivate your account, you can also schedule it for deletion via the customer support team. In this method, you can contact customer support and politely ask them to delete your account and your data. Within 1-2 days of your request, your account will surely be deleted.
Open the Roblox Settings page and navigate to the contact us option.

Select the Support form option, and you will be redirected to a form. Here you can enter your required account details which you wish to delete.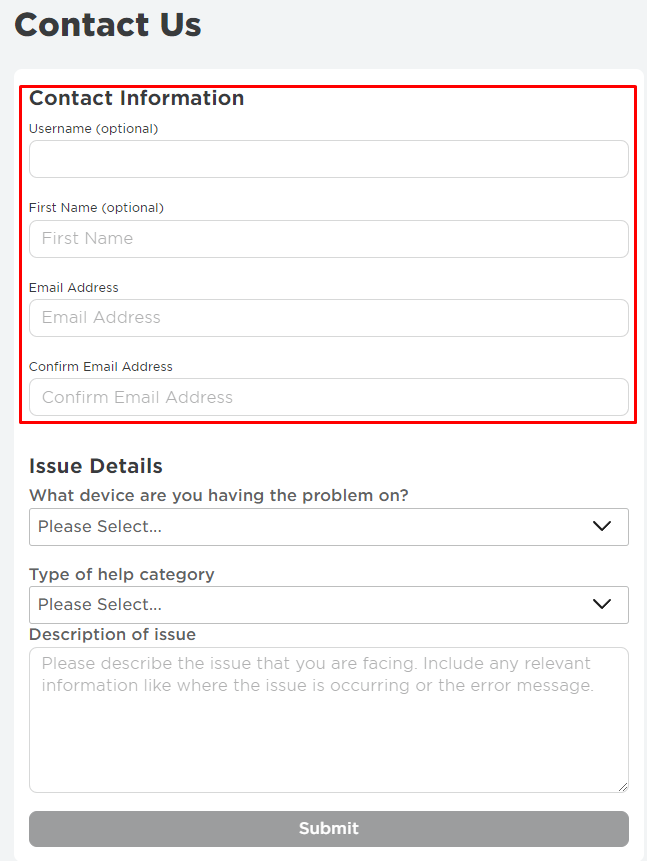 Now you have to select a reason for contacting customer support. Here you can choose the option other.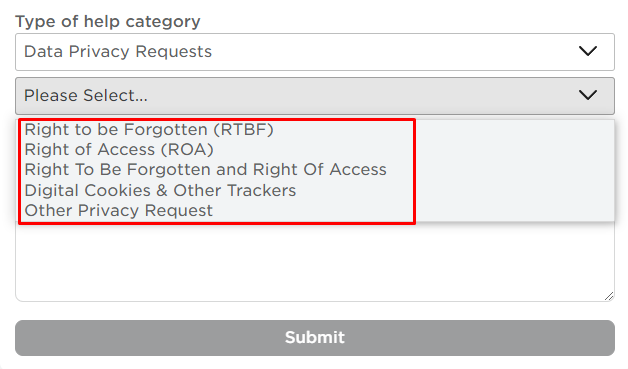 State the message "Please delete my account and my game data" and send the request. Once they receive your request, they will delete your Roblox account within 1-2 business days.
Previously, the option to delete your account was by requesting the customer support team. But sometimes, the team may reject your delete request or take much longer to delete. So Roblox developers team has added an easy-to-delete option to the game many itself. Here's how you can access it:
Log in to your Roblox account and navigate to the Account settings page.
Here scroll down and click on the Delete my account option.
You will be prompted to enter your account password. Confirm it and proceed with account deletion.
Click on the "I confirm that I want to delete my account" header and then click on the Delete Account button.
Your account will be deleted, and you will lose access to all your game data.
Deleting Your Roblox Account via cancelling membership
For the users who have taken a premium account subscription, it can get a little difficult to get your account deactivated, as customer care will ask you not to delete your account. So first, you have to cancel your membership, and then you can delete your account via any of the methods above.
To delete your Roblox Premium membership and delete your account, follow the below steps:
Log in to your Roblox account and navigate to the Billing page.
Here go to the membership option and click on the "cancel my membership" option.
Confirm the action and complete the necessary steps.
You will also receive a confirmation of the same. Once your account membership is cancelled, you can delete your account.
Conclusion
This brings us to the end of this guide for deleting your Roblox Account permanently. Please note that once you delete your account, your game data and progress will be lost. So make sure you double-think before you go ahead with the deletion process. If you want a rest from the game, we recommend you to reactive the account instead.