In this article, Let us discuss about the Tokyo-Ghoul-inspired Roblox Ro Ghoul theme game free codes that work in 2023. We have also provided some expired error codes, which might start working later. The specialty of this game is that users can create games using a programming language called 'Lua' inside Roblox.
The game is free-to-play, but you can make in-game purchases with a currency called 'Robux'. Roblox Ro Ghoul has over 164 million active monthly users. Most of the players are American children under 16. The game is released for multiple platforms, including Windows, iOS, Android, and Xbox one.
The game has minimal graphics and sound effects. Roblox didn't get enough recognition when it was first released. During the pandemic, Roblox Ro Ghoul has seen a massive increase in players too. To run this game, you don't need a high-end rig; mid-rigs can also run this game efficiently.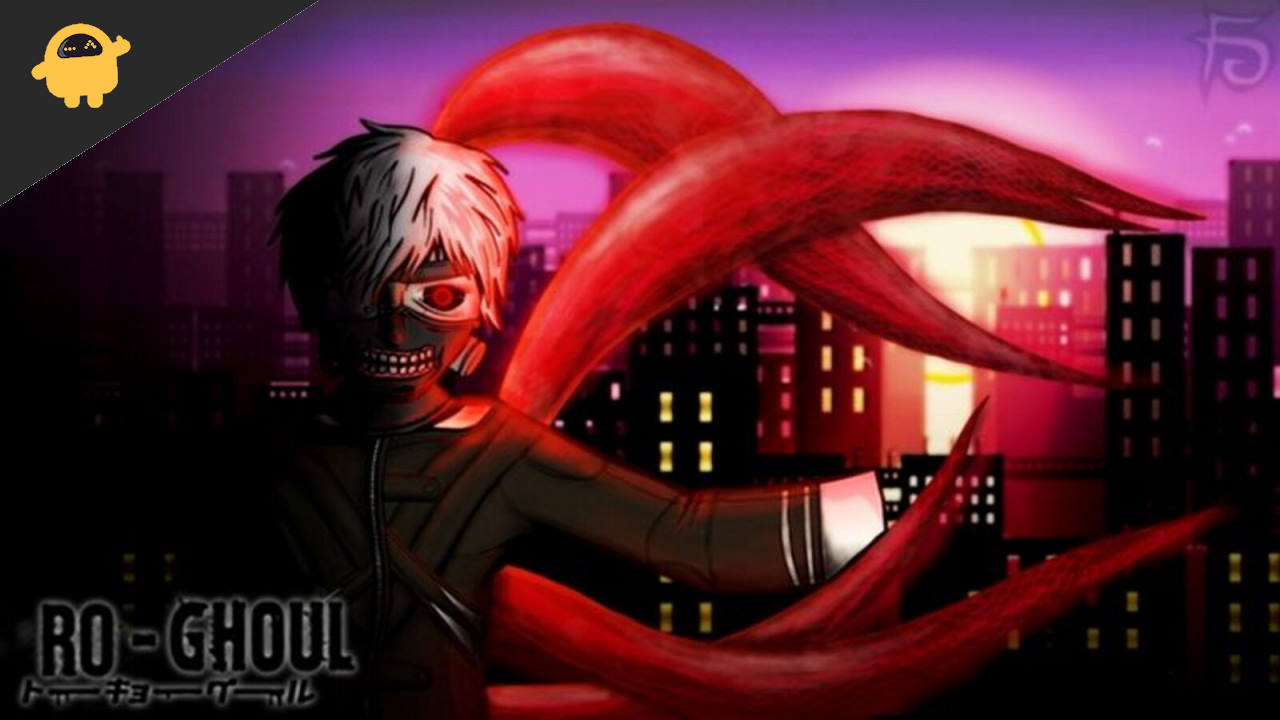 Roblox Ro Ghoul Free Codes 2023
The Roblox Ro Ghoul game gave goosebumps to most anime fans. So if you are a Tokyo Ghoul fan, check out this game.
These codes work in the Tokyo-Ghoul-inspired Roblox game. What do these codes do? To upgrade your character, you need a currency called 'Yen'. These codes will add some Yen to your account. Beginners should must these codes so that they will get a headstart to play the game. Otherwise, the game might seem tough at the beginning without these codes. There are various codes that give different type of benefits and rewards. Use them wisely.
These codes will be updated frequently, so check this page out regularly. We have provided the current working codes in the game:
List of all working Ro Ghoul Roblox Codes
!Code Sub2Sky1Ms: 50,000 Yen
!Code ANNIVERSARY-4: 4,000,000 Yen & 4,000,000 RC Cells
!Code Sub2xAomSakarin: 50,000 Yen
!Code Sub2Praveen: 50,000 Yen
!Code Sub2ibemaine: 50,000 Yen
!Code Sub2OrdinaryPotato: 50,000 Yen
!Code HNY2020: 50,000 Yen & 500,000 RC Cells
!Code Sub2EDITTY: 50,000 Yen
Code 1M FAVS: 1,000,000 Yen & 1,000,000 RC Cells
!Code Sub2Sagee4: 50,000 Yen
!TrafMask: Mask item
!Code Sub22KMz: 50,000 Yen
!Code 500MV: 500,000 Yen & 500,000 RC Cells
!Code Sub2GoldenOwl: 50,000 Yen
!ibeMask: Mask item
!RoballMask: Mask item
!Code Sub2Roball: 50,000 Yen
!Code Sub2Axiore: 50,000 Yen
!Roziku: Green Hair
!Code ANNIVERSARY-2: 2,020,000 Yen & 2,020,000 RC Cells
List of expired Ro Ghoul Roblox codes
These are some of the expired codes, but you should keep them handy as they might be still working on some servers. Also, it's been a track record that you can use such expired codes after 3-4 months and they will still work.
!Code Sub2MaTunMCS

!Code Sub2MIANNN

!Code Sub2NanoProdigy

!Code Sub2КоПанда

!Code Sub2NaiMark

!Code Sub2RedDeMon

!Code Sub2Telanthric

!Code 300MV

!Code Traftheopest

!Code FollowGODisPP

!Code Sub2KeizoHaHa

!Code Sub2Tokiitou

!Code Sub2ItsBear

!Code Sub2Sky1Ms

!Code Roziku
How to Redeem Ro Ghoul Roblox Codes in May 2023?
You can quickly Redeem these codes in Roblox. Follow the below steps to redeem these codes:
Open Ro Ghoul on your device.

Press the '/' on your keyboard. This will open in-game chat.

Type the code provided above.

Press enter after pasting the code.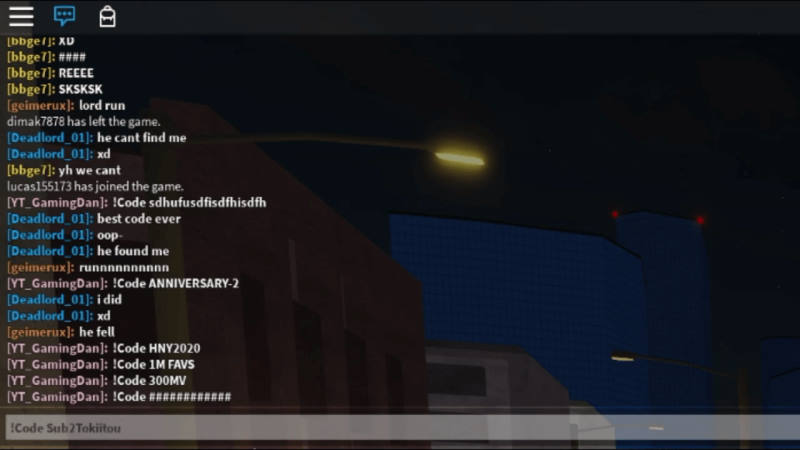 A speech bubble will appear above your in-game character if the code is active and working. This means your rewards are confirmed and added to your account.
You can repeat this process and add as many codes as you want. If you are new to this game, check out the beginner's tips.
Beginners tips for Ro Ghoul Roblox
These tips will help you to improve in the Ro Ghoul Roblox game:
Tip 1: Use Codes
You can get a headstart by using codes that will give you free yen to improve your character. So make sure to use these codes efficiently. You can always return to this page and check for new and working codes.
Tip 2: Kagune (Damage)
Have you heard about the three types of Kagune in this game? They are Glass, Balanced, and Tank.
The glass Kagune is the highest stat. This represents that your damage is highest. The balanced Kagune means you are mid, neither strong nor weak. Balanced perfectly like everything should be. The Tank Kagune is durable; if this is your highest stat, you are considered a tank.
Tip 3: Farming
You can farm in different methods in this game. There is AFK farming which is done in kakuhou shop. Suppose you don't do AFK Farm, and it's a faster RC Farm, then you need a farm in Aogiris Triangle. (Place with 4 aogiris) Or Faster Yen Farm, You need to farm on CCG Triangle (Place with 4 CCGs). The Triangle Method requires more patience.
Conclusion
Ro Ghoul Roblox is a fun-to-play game in Roblox. Make sure to use the codes provided above to get the free rewards. Keep checking this page regularly for new and working codes. If you have any queries about the article, please comment down. Also, let us know if the codes above are working or not, we will keep adding new codes regularly. Happy Gaming!