Google Nest Hello is an excellent security camera with a doorbell that offers both security and convenience once at a time. The doorbell can connect to the internet (Wi-Fi) to send you alerts when someone is in front of the door and you can see live security video too. Now, if you're facing issues with the Google Nest Hello WiFi Won't Connect or Not Working then you should follow this easy troubleshooting guide to fix it.
If your Google Nest Hello doorbell isn't connecting to WiFi or has some connectivity issue like connection drops or can't find out the device/Wi-Fi network then you may need to manually check for a couple of possible workarounds that will gonna help you out. Meanwhile, we've also provided fixes for the Bluetooth connectivity issue with Nest Hello. So, without wasting any more time, let's jump into the guide below.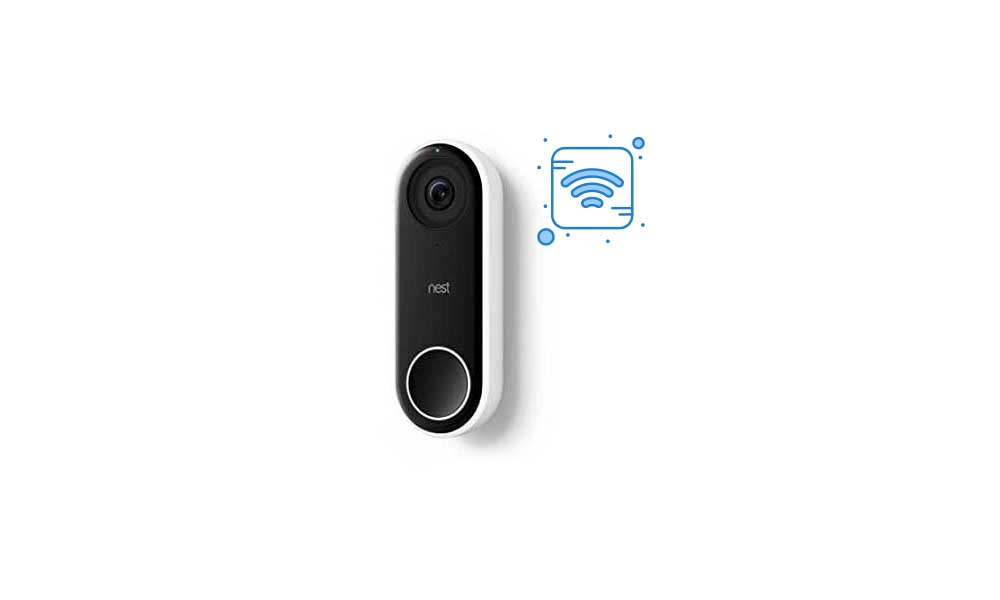 Fix: Google Nest Hello WiFi Won't Connect or Not Working
Keep in mind that the WiFi should be enabled on your phone so that it can easily connect to your Wi-Fi router during the setup process. If in case, Nest Hello is only having issues with the Wi-Fi connectivity then the chances are high that your Nest Hello device has some hardware issues or there may be a manufacturing defect. Without having Wi-Fi, your Google Nest Hello doorbell will become useless.
1. Don't Use Wi-Fi Extender
It's reported by some users that Google Nest Hello doesn't work well with Wi-Fi Extenders in most scenarios. It requires a better and stable signal consistently to work properly without any interruption or other connectivity issues whatsoever.
2. Switch to another Wi-Fi network
Try switching to another Wi-Fi network before going to any conclusion. If in case, your Nest Hello doorbell doesn't work well or can't connect to the existing Wi-Fi network then try using a different network or the mobile hotspot to check for the issue.
3. Try changing Wi-Fi Band
It's proven that the 5Ghz Wi-Fi band works well within a range and if your Nest Hello is placed close to the router then it'll run really well with the 5Ghz band. But if in case, your router is placed slightly away from the doorbell then make sure to switch the Wi-Fi band to 2.4Ghz straightaway.
4. Power Cycle your Wi-Fi router
Make sure to perform a power cycle on your Wi-Fi router to refresh the network connectivity or any kind of glitch whatsoever. Sometimes a normal restart of the Wi-Fi router doesn't come in handy. To do so:
Turn off the Wi-Fi router > Unplug the power adapter.
Wait for around 30 seconds and then turn on the Wi-Fi router again to check for the issue.
5. Power Cycle Nest Hello
Finally, you should try performing the power cycle on your Google Nest Hello to check whether the problem has been fixed or not. To do so:
Make sure to turn off the Nest Hello doorbell > Unplug the power cable if you're using it.
Wait for around 30 seconds > Turn on the doorbell again to check for the issue.
6. Contact Google Support
If in case, you're still encountering the same Google Nest Hello WiFi Won't Connect issue then you should contact Google Support for further assistance. If the Nest Hello is under warranty then it'll come in handy.
That's it, guys. We assume this guide was helpful to you. For further queries, you can comment below.