Among the hundreds of thousand Pixel smartphones, it's not a surprise that a few users report for the problems about their device not working properly. And one of the major and dangerous problems is being stuck in the boot screen or simply we can say boot loop. In that position, there is nothing we can do. Let us figure out what we should do in that situation.
Google Pixel 4 is a premium smartphone released last year which is designed by Google. It comes with a 6.23-inch OLED display having a resolution of 1440×3040 pixels and a pixel density of 540 PPI. Google offers a lot of new tech with the Pixel 4 series, including things like Snapdragon 855 SoC, dual rear cameras, 90Hz displays, and its Soli radar system for the first time.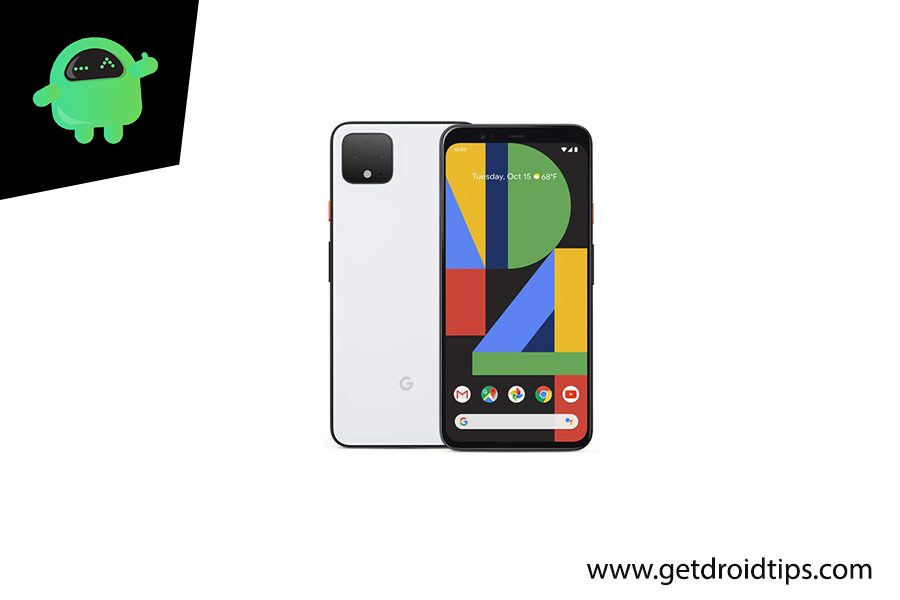 Fix Google Pixel 4 Bootloop
There can be many scenarios of the boot loop issue like if you are using custom ROM and have root access, installed an unknown magisk module and stuck in the boot loop or you simply did a restart and you are in a boot loop. In this particular post, we will be talking about the second scenario.
1. Factory Reset via Recovery
In case you don't know what is recovery, the first thing the bootloader rings up is the recovery. Recovery Mode refers to a special bootable partition, which contains a recovery application installed in it. And you can fix some problems with your phone. Follow the steps to clear cache from recovery mode:
Turn off your phone.
Once it is turned off. Press and hold the power and volume down button simultaneously until the Google logo pops up.
Release the Power button but keep holding down the Volume Down button until the recovery mode screen appears.
Press the power button to boot into recovery mode.
Once booted in recovery mode, use the volume buttons to highlight the Wipe data/factory reset option.
Press the power button to select that option.
After reset, simply reboot to the system by using the volume and power buttons.
2. Restore Pixel's factory image
Disclaimer
This could damage your phone if not done in the right way. We at GetDroidTips will not be responsible for anything that goes wrong.
Flashing an image can be tricky for a normal user. We don't suggest a normal user to perform this step. Kindly contact the nearest Google Authorized Service Center to do it.
We have already written a beautiful article for the same. The article is for Google Pixel 3a/3a XL but the steps are the same do follow the steps carefully and you are good to go.
See the tutorial here: Download and install Factory Images on Google Pixel
Download Latest Images from here: Factory Images for Pixel 4
Additionally, you can also post your specific problem in Google Forum.

Well, if you followed the above steps perfectly then you will fix the Google Pixel 4 bootloop problem. But after the above methods, Google Pixel 4 isn't behaving as expected then there might any other issue too. Well, in that case, you should check our Google Pixel 4 Troubleshoot Guide.
Do you own a Pixel Device, or any Android device and need these types of simple tutorials? Then stay tunned to GetDroidTips' Android Tips & Tricks column because many simple tutorials for Pixel are coming soon.

If you have any queries regarding this, the comment section always available for you.