Aside the regular trouble and bugs which normally comes with all the recently released smartphone devices, the duo of Samsung Galaxy A8 and Galaxy A8 plus seem to also have GPS issues as well. However, there are a number of ways in which this problem could be resolved. We'll be discussing different ways to fix GPS problem on Galaxy A8 and Galaxy A8 plus below.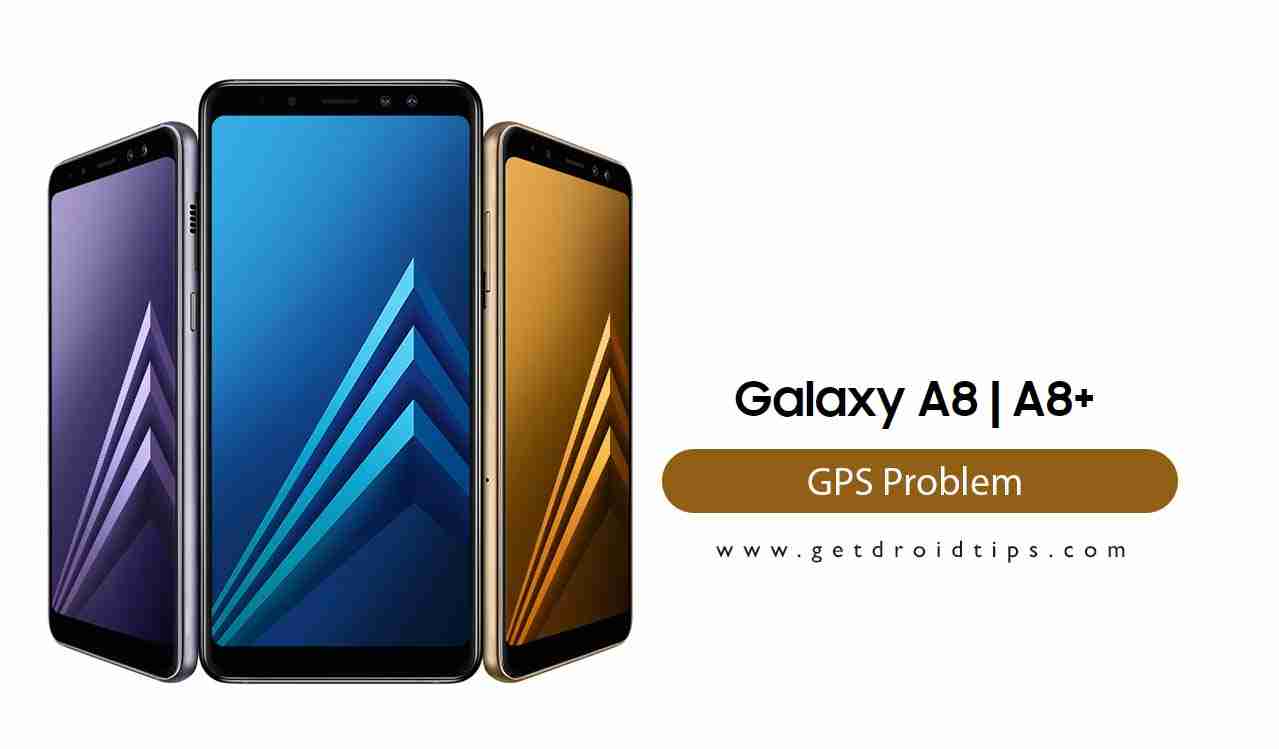 How to Fix GPS Problem on Galaxy A8 Plus and Galaxy A8
Here are some of the solutions which can fix the GPS Problem on Galaxy A8 Plus and Galaxy A8.
Toggle between Location Method
The basic step to resolve the GPS issue encountered in the Galaxy A8 or Galaxy A8 plus is to check and toggle the location method. To do this, locate and tap on the Personal tab of your Settings menu, then tap on "Privacy and Safety". Scroll down and tap on "Location" and then tap on "Location Method". At this point, you should try selecting the "GPS, Mobile Networks and Wi-Fi" for tracking location, then check if the location information showed is correct. If it is not correct, then select the "Mobile Networks and Wi-Fi" box and check if the location is correct. If it still shows the same incorrect location, select GPS only and see if it solves the issue. You could also toggle the location option for a number times to check if the Fix GPS Problem on Galaxy A8 plus goes away.
Toggle Airplane Mode
It's been discovered that toggling the Airplane mode could help to fix GPS problem on Galaxy A8 Plus or Galaxy A8, and other problems too. The Airplane mode can easily be toggled by sliding down the notifications shade of your device and then search for the icon for the Airplane mode. Tap to enable it for about 20-30 seconds before disabling it. This will allow the network connections to restart thereby correcting GPS troubles.
Enable High Accuracy Mode
The GPS settings of your Galaxy A8 or Galaxy A8 plus device can make so much of differences in the calibration of your location. However, this only happens when the high accuracy mode in your GPS settings have been enabled. To enable this, go to the Location setting in the Settings menu on your device, tap on mode and select High Accuracy mode. This should help rectify and enhance the GPS of your device. It also helps reduce the rate at which positioning falters.
Disable Power Saving Mode
One of the reasons your GPS is malfunctioning could be due to the enabled power saving mode that you use to prolong your phone's battery life. This power management setting disables some necessary functions such as Wi-Fi and GPS. If you will be using your GPS, then you should disable Power Saving mode first. You can access this mode in your devices Settings menu. Tap on Battery to see if the Power Savings Mode is already enabled so as to disable it.
RECOMMENDED READ: How to fix a Samsung Galaxy A8 2018 that is showing No SIM card error
Clear Cache and Clear Data for Google Map and App using GPS
Often times, the cache and data files for your Google Maps might have been damaged. This could lead to GPS problem on Galaxy A8 Plus or Galaxy A8 and it may start misbehaving. To fix GPS problem on Galaxy A8 Plus or Galaxy A8, you will need to delete both the cache file and the data for your Google Maps and see if the problems have been fixed. Note that, all data stored will be erased during this data clearing process. Locate the Application Manager in the Settings menu of the device, tap on the map and then tap on clear data after you must have a tap on the clear cache. After doing this, go to app manager in your Settings menu, locate the apps using location service and clear the cache of those given apps. Once you have cleared all these, restart the device and check your GPS again. The problem on Galaxy A8 you were facing should have been solved.
Safe Mode
Majority of apps make use of the GPS in your device. When these apps get corrupted with files, it may tend to also affect the devices GPS as well. Safe Mode allows your device run without any third party apps, thus helping you to locate the apps that are corrupted. To boot into safe mode, kindly switch off the smartphone device by pressing the "Power" key. When your device is switched off, press and hold your "Power" key for a few seconds until the Samsung logo appears on the screen. Then press and hold the "Volume Down" key after leaving the "Power" key. Now hold the "Volume Down" key until the Samsung Galaxy A8 or Galaxy A8 plus device is fully booted into the safe mode. If your device works smoothly in this safe mode, simply uninstall the recently installed app(s) that you believe might be the cause. Then restart your phone normally and check if GPS is now functioning properly.
Wipe Cache Partition
Every devices cache partition contains files which can be a problem with the GPS when they become corrupted. It could even affect other apps on your device. If you encounter any GPS problem, then you would need to clear the cache partition so that your device gets to build fresh cache files. This cache files can be wiped when your device is switched off and switched back on into the Recovery Mode. Once this is wiped, restart the device and see if it has fix GPS problem on Galaxy A8 Plus or Galaxy A8.
Restore Factory Settings
This reset setting removes every data and all third party apps from your phone. It is therefore advised to back up all important files before you proceed to reset your device to factory settings. This function is located in the Backup and Reset menu of the device's setting. Then tap on Factory Reset. This will reset the device. You could click on the option Backup and Reset if you want to back up your data before resetting the device. Once the process of reset complete, check to see if your device GPS works. If the GPS problem on Galaxy A8 and A8 plus are rectified then you can restore all the backed up data to your device.
However, if the GPS problem on Galaxy A8 or Galaxy A8 plus persists, you'll need to take your smartphone to the nearest Samsung Service Centre or any Service Centre. The device will be checked for any physical issues with the GPS antenna of the phone. If your phone is under warranty, the service agent could be able to replace it if the antenna is causing a problem.