Getting stranded in an unknown place of an unknown language is one of the worst situations a traveler can experience. It can teach you important lessons and other adapting capabilities hidden inside you. Although we don't prefer being in an unknown place for so long especially when we are in a hurry. GPS ( Global positioning system) is now inbuilt in most of the smartphones. GPS works with applications to provide us with the exact location details with pinpoint accuracy. There are few reports who face GPS problem in Xiaomi Redmi Note series smartphone.
Yes! Xiaomi Redmi Note is one of the top-selling smartphones in its category. The features along with it's built quality made it favorite among the users. The Xiaomi Redmi note smartphones are well tested and certified before it's release in the consumer market. Although rarely the users experience problems with GPS. If you are one among the users who experience GPS problem in Xiaomi Redmi note series smartphones then this post is helpful for you.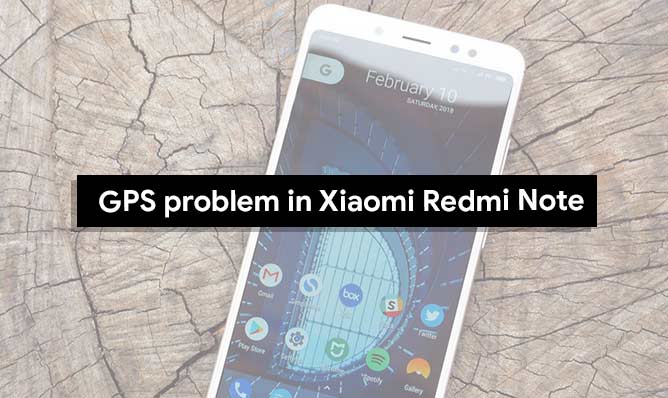 Fixes for GPS problem in Xiaomi Redmi note series smartphones.
First and foremost you should restart the GPS. Swipe down the notification bar and click on the GPS icon to turn it off and switch it ON again after waiting for at least 5 seconds.
Toggle airplane mode. By doing this the phone resets its connectivity settings and initialize fresh connection with the network and this will result in fixing the GPS issue usually.
Restart the phone. You can reboot the phone by holding the power button and clicking the reboot icon and check whether the issue is resolved.
Remove the phone case. The phone case can interfere with the signal reception of the smartphone. So remove it and check whether the issue is resolved.
Restart the app or update the application that you are using for accessing the location services. The most commonly used application is Google Maps.
Exit power Saving mode. Power saving mode is built to extend the battery life of a phone by killing its background functions. It will kill the GPS operation that works in the background to support Google maps. So to switch off power saving mode, slide down the notification bar and then click on the battery icon. Then switch off power saving mode.
Update the firmware and other system updates so that you don't lag behind software bug fixes.
If none of the above steps works you should rest the phone. To do this you should go settings > backup and reset > Factory reset. Back up the data before resetting the phone.
Hope all these solutions will help to fix GPS problem in Xiaomi Redmi Note. If you have any queries, feel free to ask via comment or contact us page.