If you use an iPhone or an iPad, then do not miss this guide. I have brought you some troubleshooting methods for a recurring issue relating to iCloud Backup. Many iOS users often complain that even though their backup file size is very less while backing up, they are denied storage. They get a message that the free iCloud storage of 5 GB is not enough to store the backup. This means the amount of backup is way more than just 5 GB. However, that's not the case. So, what is wrong here.? And is there an actual practical fix for this issue.?
Let me clear it that the troubleshooting methods I have put up in this guide have been tried and tested by various Apple users. Not every fix is going to work for every iPhone or iPad users. The problem may be different with different users. You can try every provided troubleshoot here in this guide one-by-one. That should help you sort out the iCloud backup storage exceeding the issue.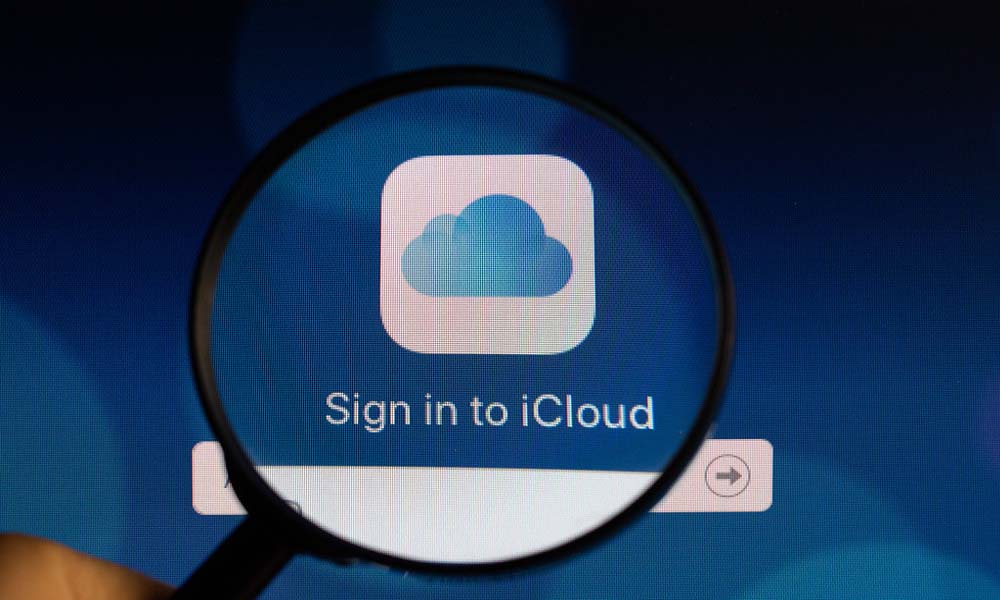 iPhone iCloud Backup is Too Large: Backup Denied
Normally, every iOS user gets up to 5 GB of free iCloud storage space. Once you fulfill that quota, then you have to pay for your storage.
Often people do not regularly check about how much backup has been stored already in the cloud. So, to have an idea of that they need to go to the iCloud Storage under the Settings.
There the storage and backup have been segregated well-enough for easy understanding. You can notice that almost everything starting from messages, photos, voice notes, videos, media are getting backed up. But, I can bet that not every user wants to store something that is irrelevant or unnecessary for him. For example social media, old videos that you have shared over YouTube/Facebook, 2 to 3-year-old messages. Again, there can be keyboard apps, browsers, there is nothing to back up in that. Your bookmarks remain on the browser itself. There is absolutely no need to backup anything from these.
Unfortunately, a lot of smartphone users are not aware of these aspects. So, when they get an iCloud backup full message, they purchase some more space. However, they can perform some tweaks and fix the issue. In fact, they can always choose their apps wisely that actually require a backup. In this way, not everything is going to be backed up. The iCloud Storage won't get filled to its limit.
How to Fix
Let's check out the possible fixes for the issue.
Select Which Apps Should be Backed Up
As mentioned previously, it is not necessary to take a backup of all the apps that you use. So, to de-select applications from getting back up over the cloud, these are the steps you have to follow.
Go to Settings > iCloud
You should see the list of apps that use iCloud under Backups
Go to Choose Data to Backup
Disable the toggle beside the apps which you do not wish to back up.
Delete Current backup & Take A New iCloud Backup
Another effective fix to deal with iCloud Backup error is by entirely deleting the available backup. This will turn off the backup creating option. Then take a new backup from scratch which will enable cloud backup. So, the free iCloud storage will be available with 5GB that you can use. Apparently, a number of users were trying various other methods to fix this issue which did not work. Most of them omitted their older backup completely and replaced it with a new one.
Understanding How iCloud Photos Work
For better storage space availability you should enable the iCloud Photos backup in the Settings. Whenever your device connects to any Wi-Fi network, iCloud Photos automatically starts taking backup of the Photos App. This means anything inside the Photos App will be stored in the backup. This backup occurs periodically every 24-hours. Adding icing to the cake, with iCloud photos you can share the photos with other connected Apple devices.
Remove Voice Memos
Every one of us keeps sending little voice notes to our friends, contacts, etc. Over time, these voice memos clutter up the storage. These files get duplicated as media files hence doubling up the storage space. This reflects on the iCloud Backup as well. Like I mentioned earlier, there is absolutely no need to save any voice memos. They just solve the purpose for that moment when you create and send it. So, hunt down your device storage for voice memos and delete them.
Delete Older Messages from iMessage
Many users have noted that iCloud backup error was caused due to lots of messages present in the iMessage. Over the year these messages consume the storage and keep getting into the free backup in the cloud. So, I will suggest deleting the really old messages from the iMessage.
Use Google Drive/Google Photos to Backup Important Images and Documents
Almost every one of us uses Gmail. This means we have a Google account. Again with a Google Account one gets up to a whopping 15 GB of cloud storage for free. So, if you got any important documents in any format, simply organize it the way you like. Then upload it into Google Drive.
There is absolutely no problem in accessing Google Drive from your iPhone/iPad. So, your storage is easily taken care of. Further, if you have separate Google accounts for official and personal use you will again a get lot of gigabytes for backing up your files.
Also, for your photos, you can make use of Google Photos. It has a regular backup system where you can upload your photos on the Google Photos web server. You don't have to backup all the photos. Just the ones that are really very important to you. Your iCloud storage issue sorted.
Should You Buy Extra iCloud Storage.?
In my opinion, if in the worst case you run out of storage space on iCloud, simply make use of Google Drive. The free cloud storage space from Google is massive. I mean your important files can be tucked in easily.
Otherwise, if you have too much information to back up and you are an avid fan of Apple, yes you can spend on your choice of iCloud Storage. There are various upgrade plans that you can choose as per your convenience.
So, that's it. If you are an iOS user and face this iCloud backup issue, then do try out these fixes and see if it solves the problem or not. I hope that this guide was useful to you.