We all know how to connect and use a Wi-Fi network. It's a pretty easy and straightforward process. But, several iPhone and iPad users running iOS 17 are having issues using Wi-Fi. There have been a lot of reports surrounding the Wi-Fi not working problem on iOS 17. If your iPhone or iPad is affected by the Wi-Fi glitch, fret not. We have shared effective troubleshooting methods to settle this issue.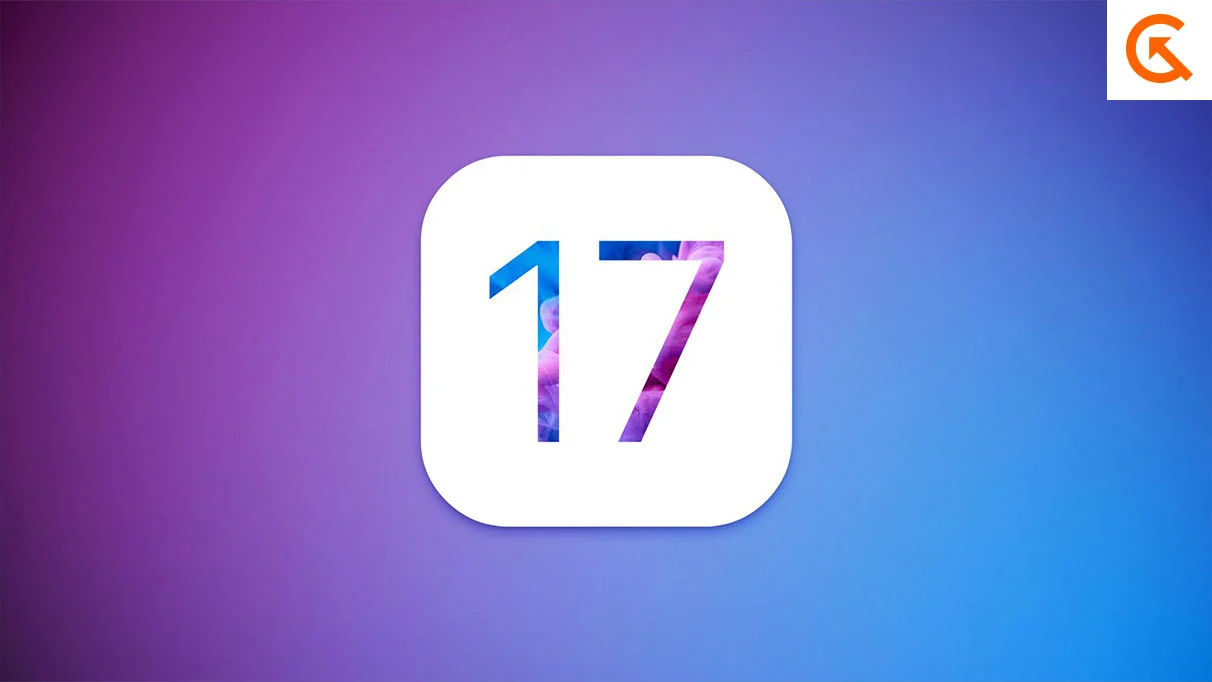 If Wi-Fi is not working on your iOS 17 device, check if your plan has expired. Next, try using the Wi-Fi network on another device to check if the router has problems. Try rebooting the router to fix minor software glitches, and connect your device again to check if the issue is resolved.
Let me now take you through all the troubleshooting methods in a detailed manner.
How to Fix iOS 17 WiFi Not Working Issue
Before moving on to the solutions, I want you to make sure that you have an active internet plan. Once done, try these fixes one by one until the problem is resolved.
1. Some Basic Checks
Wi-Fi routers are short-range devices. As you move away from the device the signal strength reduces and thus the internet speed. It further weakens the connection if there are electrical appliances and walls between your device and the router.
So, you must be within the router's coverage area to enjoy the internet. For now, get close to the router and check if you can access the internet on your iOS 17-based iPhone or iPad.
Your device can automatically connect to one of the previously connected Wi-Fi networks. To make sure your device is connected to the correct network, launch the Settings app and click Wi-Fi. You should see a blue check before the connected Wi-Fi network.
If your iPhone or iPad is connected to a different work, tap on the "i" icon next to the Wi-Fi name and disable Auto-join to prevent this from happening again. Now, connect to the correct network and browse the internet.
[Note: Make sure the Auto-join is enabled for your Wi-Fi network so that your device can automatically connect to this network when it's within the range.]
2. Reboot the Router
Rebooting your Wi-Fi router is a quick way of resolving many Wi-Fi issues. Doing this will force the device to connect to the network again and fix software glitches that could be triggering the problem.
You can reboot the router from the router's settings. An easy way to do this is by unplugging the router's power cable for a minute. Plug the cable back into the socket and check if your connection is restored.
3. Soft Reset Your iPhone
Your iPhone may be affected by software bugs or network glitches, resulting in Wi-Fi not working issues. They can be easily sorted out by soft resetting your device.
Soft reset and restart are the same thing. It won't remove any data from your iPhone.
To soft reset an iPhone with Touch ID, press and hold the side button to bring the power off slider. Drag the slider to shut down the device and then press and hold the side button again to turn it on.
If you have an iPhone with Face ID, press and hold the side button and either of the volume buttons until you see the power slider. Now, drag the slider to power off your iPhone. Press and hold the side button to turn it on.
Now, connect your iPhone to the Wi-Fi network and check if you can access the internet afterward.
4. Forget and Reconnect to the Wi-Fi Network
If the above solutions do not help, try forgetting the Wi-Fi network and connecting to it again. Before you go ahead, ensure you remember the Wi-Fi password.
Open the Settings app on your iPhone.
Tap on Wi-Fi and click the "i" (info button) next to the connected network.
Tap on Forget This Network.
Choose Forget to confirm your action.
Tap on your Wi-Fi network name, enter the correct password, and Join.
5. Reset Network Settings
Incorrect network settings could also affect Wi-Fi networks. You can perform a network reset to restore network settings to default. Doing this will remove saved Wi-Fi networks and paired Bluetooth devices.
Here are the steps involved in the process:
Launch the Settings app on your iPhone.
Scroll down to General and tap on it.
Select Transfer or Reset iPhone and tap on Reset.
Click Reset Network Settings.
Enter your passcode and click Reset Network Settings.
Now, go to Settings > Wi-Fi, select your Wi-Fi network, and enter the correct password to join the network.
6. Update Your iPhone/iPad
iOS 17 is causing a lot of trouble to the users. Users have reported issues with always on display, depth effect, personal hotspots, and more. Probably a software bug is responsible for the Wi-Fi not working issue on your iPhone or iPad.
Update your iPhone or iPad to check if the latest software includes a fix for the Wi-Fi glitches.
Steps to update your iPhone:
Open the Settings app and tap on General.
Tap on Software Update.
Download and install pending updates.
If no new updates are available, check back again in a few days.
7. Contact Your ISP or Apple Support
If you have tried the above solutions but to no avail, check if there's a problem with your router or ISP (internet service provider).
Try using your Wi-Fi network on another device. If you can't access the internet, it means the ISP has issues or your router is faulty. I recommend contacting your ISP to get further help.
If you can use the internet on other devices but can't get it to work on your iOS 17 device, you should contact Apple support. Mention all the solutions you've tried for an effective response from their end.
[Tip: Before I wrap up this article, I want to shed some light on the Wi-Fi Assist feature. Wi-Fi connections are not always consistent. Sometimes the connection is unstable or the internet speed reduces too much. This is where Wi-Fi Assist comes into the picture. It will automatically switch to a cellular network when the Wi-Fi is not working, slow, or unstable.]
Wrapping It Up
Wi-Fi not working issues can be frustrating, but following the right steps should easily resolve the problem. In this guide, we've mentioned all the solutions that should make the Wi-Fi work again on your iOS 17-based iPhone or iPad.
If you have any queries or would like to add something to this article, share them in the comments below. We'll get back to you as soon as possible.