The much-awaited iPhone 12 series finally out for the public worldwide that includes iPhone 12 Mini, iPhone 12, iPhone 12 Pro, iPhone 12 Pro Max. Whereas both the higher model iPhone 12 Pro and iPhone 12 Pro Max comes with an industry-leading Super Retina XDR display with True Tone, P3 wide color gamut, Haptic Touch, 2,000,000:1 contrast ratio, 800 nits max brightness, etc. Now, some of the unfortunate iPhone 12 Pro users are getting the Display Flickering Grey / Green Tint related issues.
According to the reports, previously several users have already submitted proofs about the yellow screen problem for the iPhone 12 series devices. Now, the green tint issue rather than having a true dark background or display flickering issue in grey color becomes another new burden for most of the 12 Pro users. For those who haven't noticed the particular problem on their iPhone 12 Pro or Pro Max devices, this issue can be viewed at a minimum level of brightness along with the pure dark black background wallpaper in a darker situation or night time very easily. So, if you're also one of them, check out this fix.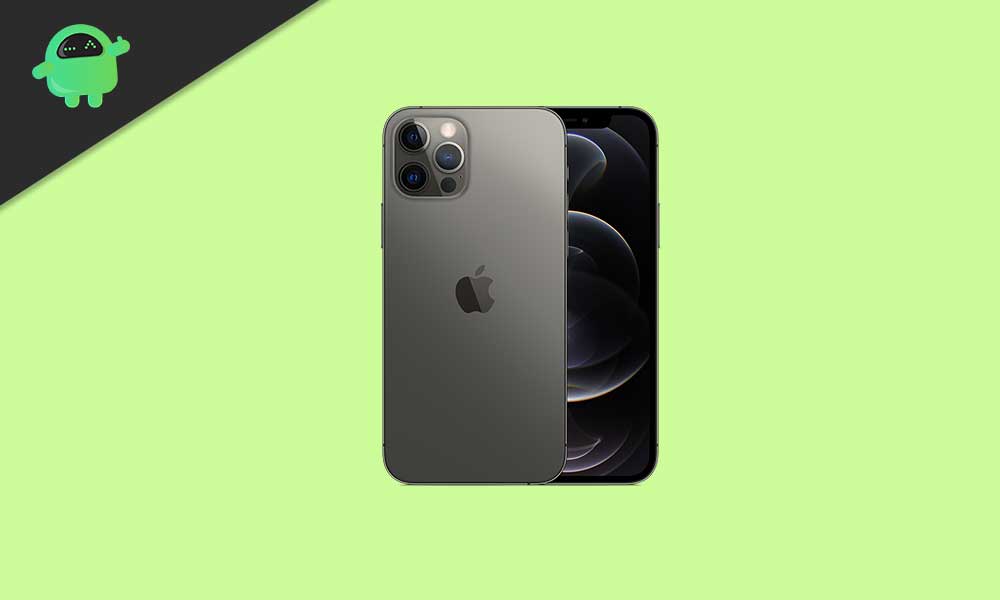 Fix iPhone 12 Pro Display Flickering Grey / Green Tint
The same problem can also be noticed while watching any pure black background YouTube video or any other streaming on your iPhone 12 Pro model. While the screen flickering issue can be found on all iPhone 12 models that offer a grey or green color before going into the full dark black background. Now, without further ado, let's get into the solution below.
1. Set Brightness Medium to Maximum
One of the best ways to prevent this screen flickering or green tint issue is to simply set the brightness level medium to maximum always even in a darker environment. You can do this directly via the Control Center or even from the Settings > Display & Brightness.
Note: Always keeping your device's brightness level set to high will drain the battery quickly.
2. Reduce White Point
Turning on Reduce White Point settings will force your device's screen to dim and avoid additional battery-draining even if the brightness level is set to 100%.
Go to the Settings app > Scroll down and tap on Accessibility.
Next, tap on Display & Text Size > Scroll down a bit and turn on the Reduce White Point toggle.
You're good to go now.
Note: You can use the slider to drag left or right in order to maintain the bright color reduction intensity.
That's it, guys. We hope you've found this guide useful. For further queries, feel free to comment below.