Apple's iTunes is a utility tool that works as a media player, media library, device management tool, Internet radio broadcaster, software updater, software restoring tool, etc. In a simple word, iTunes is a client app for iPhone users that's developed by Apple itself. It works on both Microsoft Windows and macOS platforms very well. By connecting your PC/Laptop with the iPhone using a lightning cable opens iTunes (if installed) and it automatically starts syncing your device details and data. However, some of the Windows users are getting the iTunes error code -50 that can be fixed using this guide.
So, the iTunes syncing error (-50) is a known bug or issue that some of the Windows users may experience very occasionally. Most importantly, this particular error can appear on any of the Windows versions like Windows 7/8/8.1/10. Apple has acknowledged that the syncing issue in iTunes and not only the Windows users but also Mac & Apple TV users have experienced this error. The particular error message looks like "The iPhone cannot be synced. An unknown error occurred (-50)". So, if you're also one of them and want to fix this issue, then check the possible solutions below.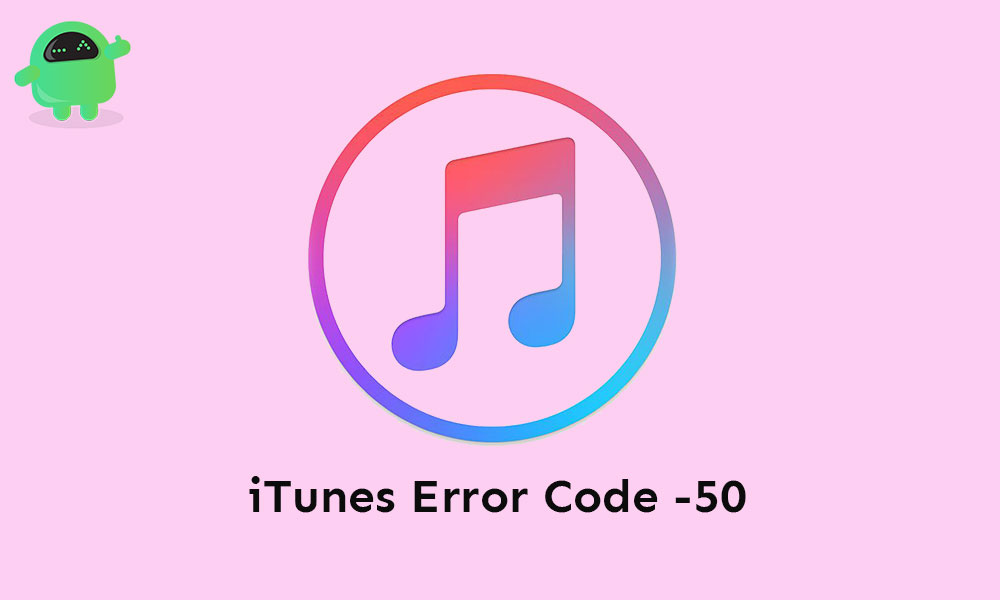 How to Fix iTunes Error Code -50 on Windows
There are a couple of workarounds mentioned below that you should follow.
First of all, run iTunes as an administrator by right-clicking on it.
Update your Windows OS as well. Head over to Settings > Update & Security > Check for updates. If available, simply download and install the update.
Try checking the iTunes update from the toolbar option. Click on Help > Check for Updates.
Disconnect your iPhone and reconnect it with the USB lightning cable properly.
Go to the Windows File Explorer > Head over to the Music folder > Right-click on your iTunes folder > Click on Properties > Uncheck Read-Only box of Attributes > Click on Apply and OK.

If the problem persists, then right-click on the iTunes folder > Properties > Security > Click on Edit and select Full Control > Click on Apply.
That's it, guys. Now, unplug the iPhone and plug back in to check for the issue. We assume that the syncing error won't happen again by following this guide. If you've other queries, you can comment below.