Both the Jabra Speak 510 and Jabra Speak 510 MS are portable USB & Bluetooth speakerphones that offer better connectivity as well as efficiency in conference calls. Though the Jabra speakerphones are quite feature-packed and come with a built-in 3.5mm audio jack, the chances are high that you're facing some issues with the Microsoft Teams application on your PC. Some reports are coming out that Jabra Speak 510 / 510 MS Not Working with Teams.
According to multiple reports online, plenty of Jabra Speak 510 or 510 MS users have several issues while using the speakerphone with Microsoft Teams. So, during joining a meeting in Microsoft Teams with the Jabra speaker, it's connected and showing in the device's box. However, the Microsoft Teams app might get hanged a lot quite often and affected users will have to close the application completely and re-launch it. Well, this is pretty much frustrating.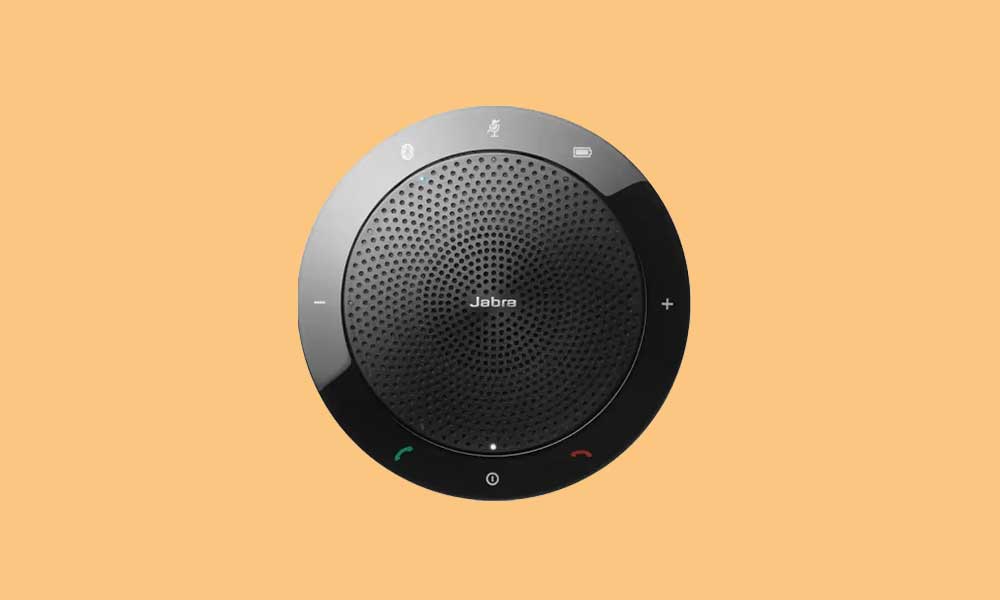 Fix: Jabra Speak 510 / 510 MS Not Working with Teams
There may be several possible reasons you can find out in some scenarios. But if you're encountering the same issue over and over again even after tweaking or refreshing the connectivity then make sure to follow the troubleshooting guide below. Here we've shared a couple of possible workarounds for you that should help a lot. So, without further ado, let's jump into it.
1. Set Jabra Device with Teams
To select your Jabra device for use with Microsoft Teams, follow the steps below:
Launch Microsoft Teams on the PC > Click on your profile picture at the top.
Click on Settings > Select Devices > Select your Jabra device under Audio devices.
If you are using a Jabra wireless device, select the connected Bluetooth adapter, such as the Jabra Speak 510 series.
2. Update Windows
It's always a better idea to simply update the Windows system on your PC before jumping into any other troubleshooting method. An outdated Windows build can cause multiple issues with the program running or stability.
Press Windows + I keys to open up the Windows Settings menu.
Next, click on Update & Security > Select Check for updates under the Windows Update section.
If there is a feature update available, select Download and install.
It may take a while to complete the update.
Once done, restart your computer to install the update.
3. Update Microsoft Teams
You should also try updating the Microsoft Teams application on your computer to check if the problem is appearing to you again or not. To do so:
Launch Microsoft Teams and click on the three-dots icon at the top beside the profile.
Click on Update and Restart Teams > The application will automatically close and install available updates.
It'll automatically open again after installing the latest update. [If there is no update available, you won't get the update option]
4. Try using Microsoft Teams Web Version
If the app version is still bothering you a lot then make sure to use the Microsoft Teams Web version. Sometimes a web version can let you know if the problem is appearing at the application end or not. Head over to this link and sign in to your account to continue using your Jabra Speak 510 / 510 MS.
5. Check for necessary Driver Updates
The chances are high that somehow your device drivers become outdated or corrupted due to several reasons. It needs to be updated to the latest version. To do that:
Right-click on the Start Menu to open up the Quick Access Menu.
Click on Device Manager from the list.
Now, double-click on the required device driver category to expand the list.
Then right-click on the specific device driver.
Select Update driver > Choose Search automatically for drivers.
If there is an update available, it'll automatically download and install the latest version.
Once done, make sure to reboot your computer to change the effects.
6. Check Microsoft Teams App Permission
It's also recommended to check for the Microsoft Teams App permission on your computer by following the steps below:
Open Microsoft Teams Settings > Click on Privacy.
Select the item about output audio > Ensure the setting for this component access for this device is turned On.
If the setting is already turned on, make sure to turn the setting off, and turn it back on again.
7. Close all apps and reboot your PC
Make sure to close all the running apps on your PC and then restart the computer to refresh unnecessary tasks from the system. Sometimes a lot of background tasks can use higher system resources which can eventually trouble you a lot.
8. Set Jabra as the default Mic and Speaker
If none of the methods worked for you, try selecting the Jabra Speak 510 or Jabra Speak 510 MS as a default mic and speaker on Windows. If the specific device isn't connected as a default one, you'll find out plenty of issues whatsoever. To do so:
Press the Windows+I keys to open Settings > Click on System.
Click on Sound > Using the Choose your output device drop-down menu, you can easily set the speakers that you want to use as the default one.
Whereas using the Choose your input device drop-down menu, you can easily select the microphone that you want to use as your default one.
Once done, reboot the PC to apply changes.
That's it, guys. We assume this guide was helpful to you. For further queries, you can comment below.