Apple is continuously making its efforts to market the iPad as the new computer. And for any computer, you need a keyboard. However, iPad OS 13.4 is facing major keyboard problems. Where some users are reporting, missing keys, exchange keys, problems in typing, and much more. These issues are not acceptable in the premium products of Apple. Since Apple is very generous about the fact and will be giving out a patch for the iPad 14.3 Keyboard problem very soon. However, for the time being, we will help you out troubleshoot and fix keyboard problems with iPadOS 13.4 and probably fix them for good.
iPad has many keyboard features which users like a lot. Some of them are floating keyboard, swipe keyboard gestures, and much more. However, some of these features are not working very problem in the latest update for iPad. So we are here to help you fix keyboard problems on your latest iPadOS 13.4 tablets. Some of them are easy to fix; however, others are hard to get around. But do not worry, most of these problems can be fixed by tweaking keyboard settings easily.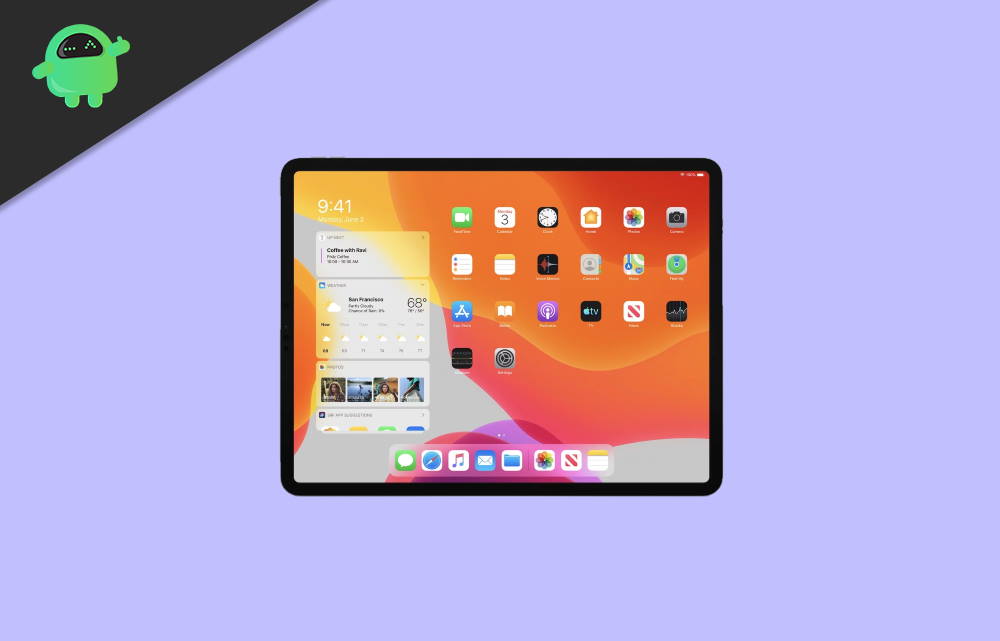 How to Fix Keyboard problems with iPadOS 13.4
As Apple has released new significant features for iPadOS, 13.4 people have encountered some issues with both the software keyboard and the hardware Keyboard. The new updates include a mouse, trackpad, and keyboard hardware support.
There are few fixes and steps that you can try by yourself to fix the issue, but if you have a third-party keyboard, you have to reach out to the manufacturer or to Apple to see if there are any fixes. The most common issues people had with iPadOs 13.4 keyboards are sometimes keys of the keyboard doesn't work or the floating keyboard crashes. You can follow the following guide to fix different issues you are having with your Keyboard.
Fixing Keys of the Keyboard that doesn't work
If your keyboard suddenly stops working while you are working, you can get pretty confused about what you have done wrong that keys are not working. Make sure that you have updated your firmware than procced to the following steps. You can fix such keyboard issues on your iPadOS by following this quick guide.
Go to Settings and tap on General and select Keyboard.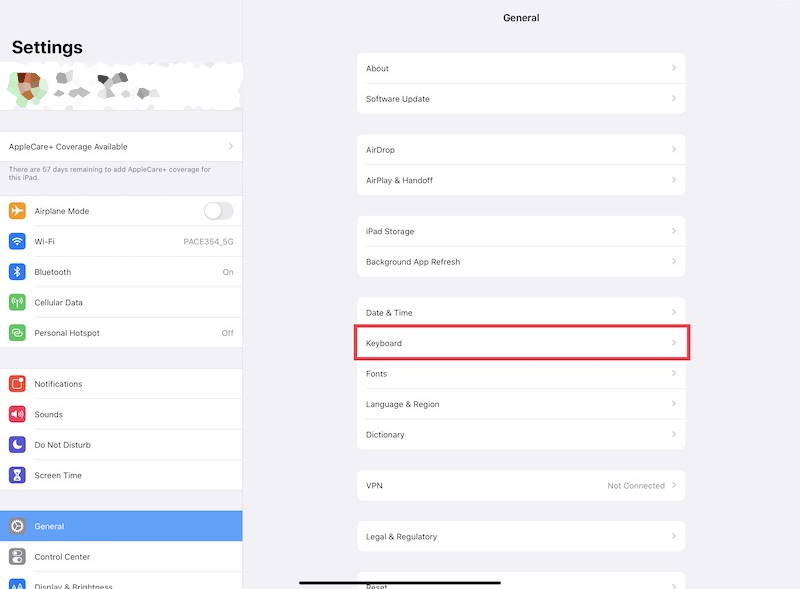 Tap on Hardware Keyboard and next to English (US), select the Automatic Option.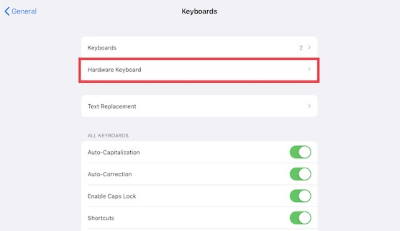 And choose the Keyboard layout that you are using.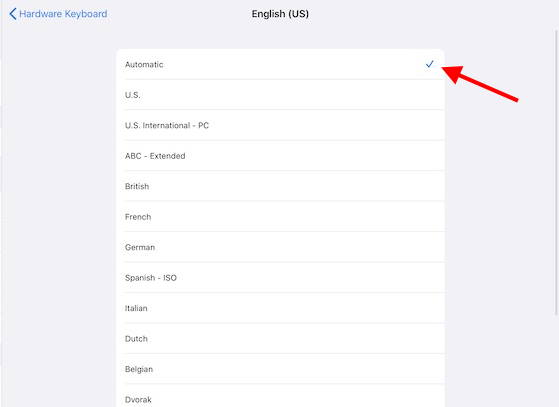 After selecting the layout, your issues must be fixed because it's more likely that the Automatic option was causing the issue with your hardware keyboard.
Fixing the sudden Change of your Keyboard Layout in iPadOS
Sometime you may notice that your screen keyboard layout is changed due to updates. To fix this issue, follow the following steps.
Open Settings, tap on General, and then Keyboard.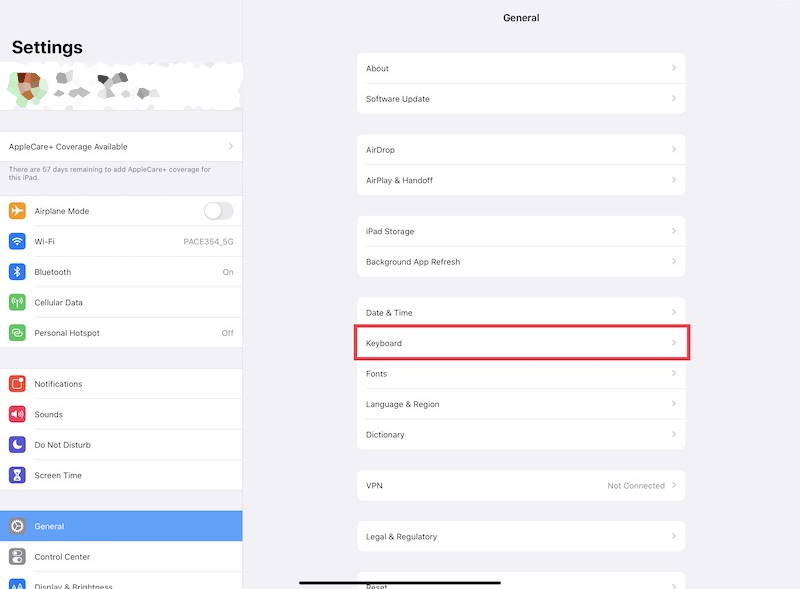 Click on English (US) and select your QWERTY layout.

Fixing the Floating Keyboard on iPadOS
The issue with using the Floating keyboard is that sometimes it doesn't float and acts up. Follow the following steps to solve your issue.
Go to Settings>General>Keyboard and look for Slide on Floating Keyboard to Type, Toggle it off.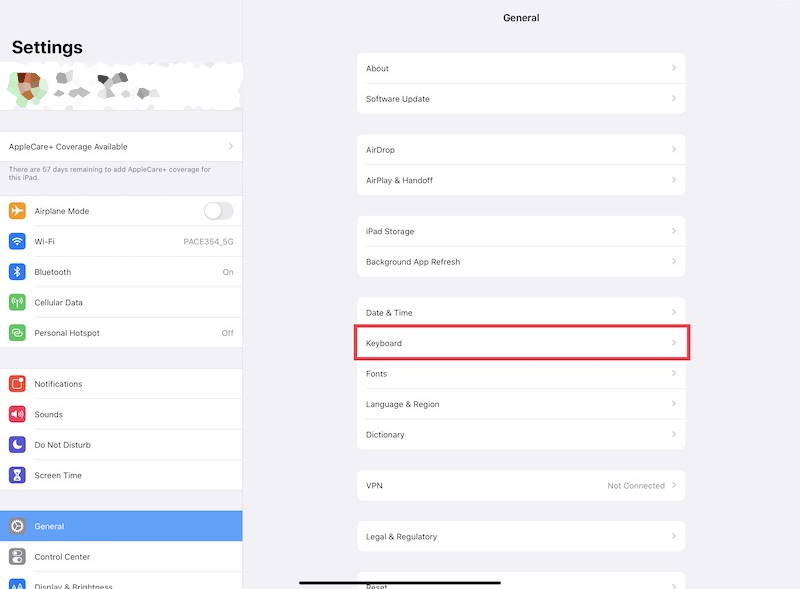 Toggle the same option and turn it On.
Sometimes after an update, the floating option may be turned on, but it won't work, so you have to turn it off and on gain.
Conclusion
These are some of the common ways to fix any keyboard problems on your iPadOS 13.4 tablet device. If any of these methods are not working for your Keyboard problem, than you might wanna reset your settings. This surely does fix your issue. To reset all your settings, follow the following steps.
Open Settings>General and scroll down to Reset.
Click on Reset All Settings and restart your iPad.
This won't reset your whole iPad, but it will change the customized settings, and surely it will fix your issue.
Important
If you're using an external keyboard or mouse, then make sure the connector pins of the iPad are clean.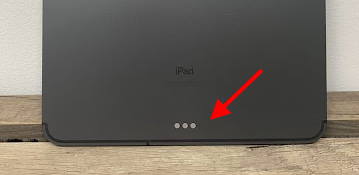 These pins are the primary contact between any third party keyboard or trackpad, so if they are not clean, the keyboard accessory might not work at all.
Well, I hope this fixes all the keyboard problems which you are facing on your iPadOS 13.4 tablet. In case you still face any specific problem, then let us know in the comments. Our technical team will try to help you in every way possible.