You decided to watch that episode of FRIENDS or Game of Thrones or a new movie is premiering and you want to watch it on your LG G1, C1, and Z1 TV. Suddenly, you see a "No Signal" message on the screen and I know, that sucks the fun away almost immediately. Truth be told, there are hundreds of reasons why you could be seeing a No Signal message on your LG G1, C1, and Z1 TV. In the next section, I have explained why your LG TV says no signal and how you can fix it.
Why Does My LG TV Say No Signal?
If that's what you are thinking, trust me, there are hundreds of people thinking the same apart from you know, how to fix it.
Your LG TV has several ports and it uses an auto-connection mechanism to detect the presence of a cable box or other input devices. Once connected, you can watch or stream content on your LG TV with ease using a remote. However, sometimes, your TV may show a No Signal message and that is where you have to figure out what could be causing the issue.
Some of the reasons that can trigger a No Signal message on LG TV are bad weather, excessive rain or snowfall or too much cloud coverage, broken motherboard or malfunctioning cable box, damaged wires or ports, weak broadcasting signals, and so on. Note that not all the LG TV No Signal message requires you to call your 'that guy' to fix as most of the reasons are pretty easy to resolve by yourself. Here's what you can do to eliminate obvious triggers and find out what's wrong and how to fix it to stop the No Signal message from popping up repeatedly.
How To Fix LG G1, C1, and Z1 No Signal Message?
Check for the weather
A pretty obvious thing is that if you see a No Signal message, it's because the input device aka the set-top box or cable box is not feeding the signal and it can be because the weather is not apt. There's no way to control the weather and thus, broadcasting issues due to bad weather are unavoidable. You can wait for the weather to clear up and check if the signal is back. Note that excessive cloud coverage can hamper the signal strength too, so these are a few factors to consider. If you rule out the weather as the cause, you can proceed to eliminate potential triggers and find the one that caused the no signal issue.
Update Set-Top Box
One of the possible triggers that can cause a no-signal issue happens when the cable or set-top box has released an update to fix issues or simply change settings for a better user experience but your set-top box was left out. You can trigger an auto-update by unplugging the power cable, waiting for a few seconds, and plugging it again. Note that your LG TV needs to be turned ON at all times for the auto-update to occur. Make sure the viewing or smart card is properly inserted and the TV recognizes that a set-top box or a cable box is connected to it.
You can remove the viewing/smart card and reinsert it if the update doesn't initiate automatically. Another possibility is a software glitch that prevented the input device from feeding in the signal to the TV and that is why you were seeing the no-signal issue. Since what you performed above is a reboot, this problem is likely to have been resolved by now. Proceed to the next method if this doesn't help.
Change Input Source
If you are seeing no signal message on your LG TV, the next thing you should do is to change the input source. You will get options such as Live TV, Set-top box, etc. here, change the source to verify if the signal is resolved or not.
You can use your remote to do this by hitting the "Input/Source" button and selecting the appropriate device.
If your remote doesn't have the said button, get closer to the TV and look for the "Home Button >> tap on the "Input" button on the upper-right corner.
Change the source to verify if things work out or not.
Weak broadcasting signal
Broadcasting signal strength below 50% means either the TV will show unclear images or there will be a "No Signal" message on the screen. Here's how you can check the broadcasting signal on LG TV.
Press the Home button on your remote and go to Settings.
Navigate to Quick Settings and head over to Open Channels.
Next, go to Channel Tuning and head over to Manual Tuning.
Select the channel you want to test for and look out for "Signal Strength". It should be above 50% for seamless viewing.
If it is less than 50%, verify if all the cables are connected properly.
Verify all the cables are connected correctly
Have a look at all the cables (INs and OUTs). Verify all are connected to the right ports and are well-secured as the connection is firm and not loose. Verify if the HDMI and other cables are connected to the same labeled ports as on your TV. Most of the users simply have loose connections that trigger no signal message on LG TV. This usually happens when you are connecting cables for the first one or if someone accidentally pulls off the cables and so on. In any case, make sure all the connections are tight and secure and proceed if this doesn't make any difference.
Verify HDMI cable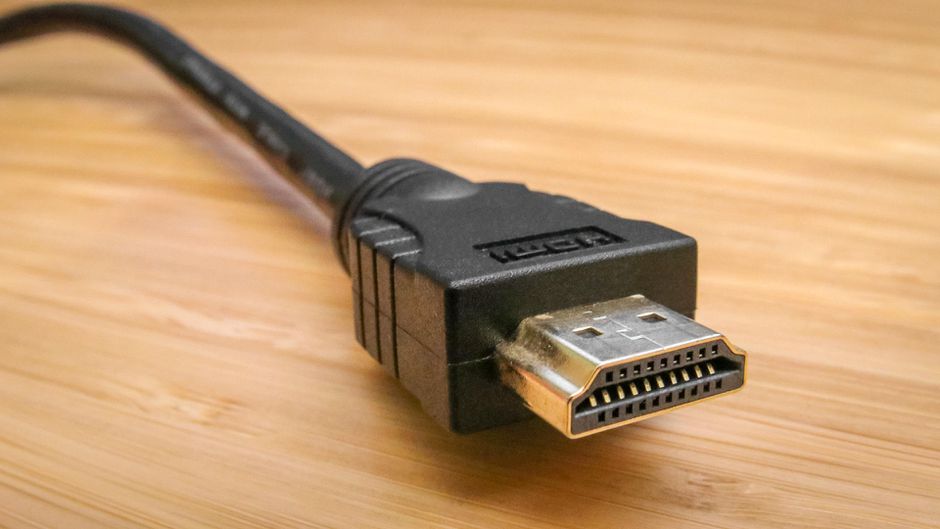 The High-Definition Multimedia Interface (HDMI) cable is something that can trigger a no-signal problem on any LG if broken or damaged.
Firstly, check the structural integrity of the cable by removing it. Check if it has no cuts and stretches that can cause problems in connecting the TV to the input device. Next up, connect the HDMI cable to a new port on your TV because there's always a case that the primary HDMI port that you were using is malfunctioning. If you have an additional HDMI port on the input device, you may as well change it to check if it works.
If not, buy a new HDMI cable and connect it to the primary HDMI port and then the other one to verify if it works or not. You should be able to figure out if the no-signal issue is caused due to a malfunctioned HDMI cable or port or if there's something else triggering the issue after all.
Broken motherboard
You verify that the cables are well-connected and to the right ports and the set-top box service provider has mentioned no outages and yet you are getting a no signal message, it calls from shorted hardware in some cases. If you can (I am not saying you should without any experience), you can verify if there's any hardware malfunction and replace affected hardware with a no one. I would suggest calling up a technician for help with the hardware stuff rather than troubleshooting yourself as you could end up doing more harm than good.
Reach out to a service center
If the problem persists even after doing the said troubleshooting methods, it is time to report the issue to a service center. I would prefer going to an authorized service although you have options i.e. authorized or local service center.