AirPlay is an interesting feature developed by Apple for casting media to Television or to other devices. You can use it to mirror the screen from an Apple device to a television. Not just screen mirroring, you can even see photos, videos, and listen to music on your TV from your iOS device using the AirPlay feature. Because of its great usability, users having an iOS device jump on to test this feature on their newly purchased smart TV. However, many LG TV users are finding it difficult to use the AirPlay feature.
Users of LG C1, LG G1, and LG Z1 have reported that the AirPlay feature is not working on their television. Please note that AirPlay features work only with Apple devices such as iPhones, iPads, and Macs as Android phones don't support AirPlay protocols. So, if you are using an Android phone to mirror the screen to your LG device using AirPlay, you are wasting your time. However, if you have an iOS device, this guide will help you in fixing the issue where the AirPlay is not working on LG C1, LG G1, and LG Z1.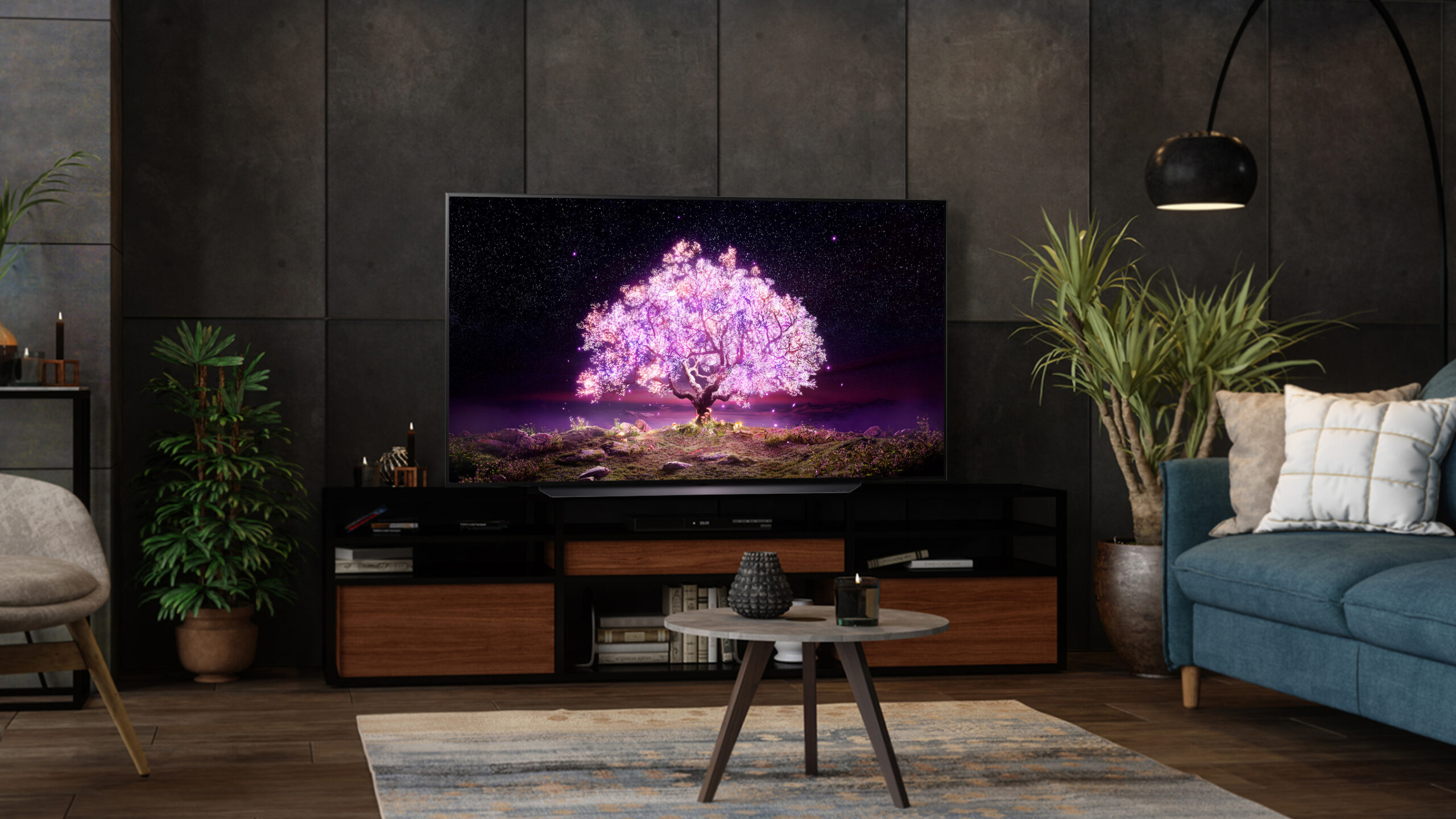 Fix AirPlay Not Working Issue on LG C1, LG G1, and LG Z1
Solution 1: Connect your TV and iOS Device to the Same Wi-Fi Network
AirPlay works only when both the devices are connected to the same Wi-Fi network. This way, the AirPlay feature scans for all the available AirPlay-enabled devices on the network.
To check which network your iOS device is connected to, open the Settings app, tap on the Wi-Fi option, and see the connected network. On your LG TV, you can check the connected Wi-Fi network details by navigating to Settings > Network.
Solution 2: Restart Your LG TV
Although it might seem an obvious solution, it works in most cases whenever there's a system glitch or software bug. Restarting the device removes all background services, including those which could be preventing your TV from connecting to an iOS device on AirPlay. To restart your LG TV, turn off the device using the remote or simply remove the plug from the wall socket.
After the TV is turned off, hold the power button for 30 seconds. This will drain any residual power left in the TV. Once done, leave the TV for a minute, and turn it back on. Now, check if the problem is fixed.
Solution 3: Restart Your iPhone
Due to a temporary bug or software glitch in your Apple device, the AirPlay feature might not be working properly. Restarting the device is the most favorable solution here.
To restart your iPhone, press and hold the volume down and side buttons at the same time, and wait until you see a slider. Drag the slider towards the right to turn off the phone. After 10 seconds, press and hold the side button to turn it back on.
Solution 4: Reset Network Settings on Your iPhone
There might be some issues with the network settings on your Apple device. To rule out this possibility, go to the Settings app on your iPhone and look for the Reset Network Settings option. By resetting network settings, you'll delete all your saved networks and all the network-related settings will reset to default.
Solution 5: Update Firmware on Your TV and the iPhone
The reason why AirPlay is now working on your LG TV could be due to a software bug in your phone or the TV. Therefore, you should update both devices to have a higher chance of getting the issue fixed here.
Usually, LG TVs automatically download and install the latest firmware, but in case it has not been connected to the internet for a while, you will need to manually download and install the update. To update your TV, go to the settings and navigate to the software update section.
On iOS devices, you can navigate to Settings > General > Software Update to check if there's an update available. If yes, download and install the update right away.
Solution 6: Make Sure AirPlay is Enabled
The AirPlay feature on your LG TV may have been disabled. Usually, it does not happen, but sometimes it can happen due to a variety of reasons. To check if AirPlay is enabled on your TV, press the Home button on your TV remote and select Home Dashboard from the bottom menu.
Use remote buttons to select AirPlay and make sure that it is turned on. If you don't see the AirPlay option in the Home Dashboard, you'll need to update your TV.
Solution 7: Adjust Firewall Settings
All MacBooks have a firewall that might be blocking the connection to other devices. In such a case, you'll need to adjust the firewall settings on your mac to allow incoming connection requests.
To locate the firewall option on your Apple computer, go to System Preferences > Security & Privacy > Firewall. Uncheck the box next to Block All Incoming Connections. If you don't see this option, tap on Turn Off Firewall and check if the issue is solved.
Solution 8: Reset Paired Devices
Removing all the paired devices and then pairing the device again can sometimes fix the issues you are facing with AirPlay.
Here's how to reset paired devices on your TV:
Press the

Home button

on the remote.

Select

Home Dashboard

from the bottom menu.

Tap the

up button

on your remote and select

AirPlay

.

Go to

AirPlay and HomeKit Settings

.

Select the

Require Code

option.

Scroll down and click

Reset Paired Devices

.
Solution 9: Perform Factory Reset on Your LG TV
A factory reset makes the device fresh from the inside. All third party you installed gets deleted and the default settings options are applied. You'll have to sign in again on apps like Prime, Netflix, Google Play Store, etc. A factory reset has a higher chance of fixing any kind of software-related issues.
Here's how to factory reset your LG TV:
Press the Home button on the TV remote.

Select Settings.

Go to General > Reset.

Confirm the reset process and follow on-screen instructions. If a pin is asked, open the LG's website and search your model to get the pin.
Final Words
It can be frustrating to see such useful features like AirPlay not working on your LG TV. We hope that one of the solutions would have helped you in fixing the issue. Share your thoughts on the AirPlay feature in the comment section below.