Whether you are looking at your TV, computer, or mobile screen, you can't enjoy the content until you have set an optimum level of brightness. It should not be too low or too high. Setting the brightness to the extreme end on either side can result in degraded image quality. You'll have a hard time enjoying your favorite movie or web shows. Many LG Smart TV users have reported the dim screen issue on their televisions. In this guide, we'll look at the reasons why your LG smart TV is facing a dim screen issue and their solutions as well.
By default, any LG smart TV comes with a normal brightness level, which is not either too dark or light. For most users, the default brightness settings are fine. But, if you facing a dim screen issue, it's likely that the brightness level has been altered. The problem can also occur if you have turned on the energy-saving mode, changed the picture mode, or if there's some problem with the input source.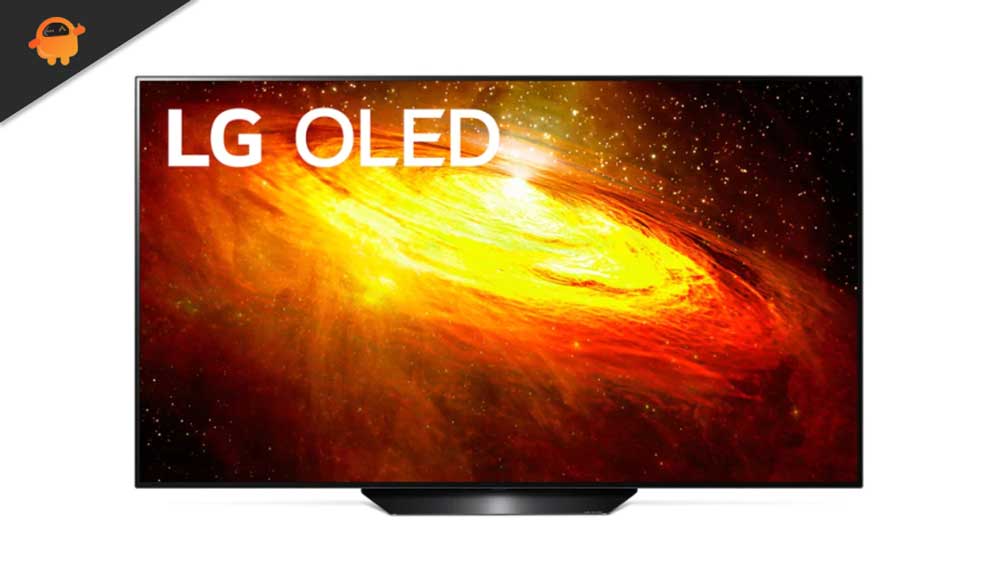 Now that we have some understanding of the problem, let's dive into the effective solutions.
LG Smart TV Dim Screen Issue, How to Fix?
Below is the curated list of solutions which have worked for many users. Make sure you keep applying the fixes mentioned here in the same order until you get success.
Solution 1: Disable Energy Saving Mode
LG smart TVs have an Energy Saving mode. As the name suggests, it reduces the energy consumption by changing several settings. It can also reduce the brightness level, which could be the reason ‌you are facing the dim screen issue on your TV. I recommend turning this option off for now to check if it is the source of the problem.
Follow these steps to disable Energy Saving mode on your LG TV:
Go to the Settings.
Tap on All Settings and select Picture.
Tap on the Energy Saving option.
Turn off the feature.
Once done, check if the problem is fixed. If your answer is no, we've more solutions for you to try.
Solution 2: Reboot Your LG TV
If there is no activity on your LG TV, the screen automatically gets dim or completely dark. It saves power consumption. But you may think that the device has been turned off, or there's some dim screen issue. You can simply wake up your TV by pressing any button on the remote. If it does not work, you should reboot your TV.
To reboot your LG smart TV, unplug the power cable from the wall socket, wait for a minute, and plug the cable back into the wall socket. Turn on your TV and check if the issue has gone miles away.
Solution 3: Change Brightness Level
It's likely that you or someone may have accidentally changed the default brightness level to the lower side. It may result in a dim screen. You can easily fix it by manually increasing the brightness value.
Here's how to change brightness value on your LG TV:
Go to Settings and select All Settings.
Select Picture.
Set the backlight and brightness values to 100.
Exit the settings screen.
After applying these steps, if the problem is fixed, you know the problem was with the brightness level. If the screen is too light now, you can go back to the picture settings page and set the backlight and brightness values to 50.
Solution 4: Change Picture Mode
LG smart TV offers different picture modes. Each picture modes have a pre-defined values of brightness, contrast, sharpness, and other picture-related settings. It could happen that the current picture mode does not suit the video you are watching. It might be showing you a dim screen. Hence, you should change the current picture mode and check if it can spell out success for you.
How to change the picture mode on your LG TV:
Go to Settings -> All Settings.
Select Picture.
Tap on Picture Mode Settings.
Set a different picture mode. Recommended one is Vivid as it has a higher brightness level.
Solution 5: Perform a Picture Test
LG smart TVs have a built-in feature called the Picture Test. It checks for issues with the picture and recommends the solution.
To perform a Picture Test on your LG TV, follow the steps:
Go to Settings -> All Settings and select Picture.
Tap on Picture Test.
Check whether the test image is dark or dim.
After you've taken a close look at the test image, follow the on-screen instructions.
Solution 6: Factory Reset Your TV
If none of the solutions have worked for you, we are left the factory reset option. It will reset all the settings to their default values, and will remove all data from your TV such as Wi-Fi passwords, paired Bluetooth devices, installed apps, and internal storage. Before you factory reset your TV, take out important data from your TV.
How to factory reset your LG TV:
Go to the Settings and tap All Settings.
Select General.
Click Reset to Initial Settings.
Follow on-screen instructions to reset the device.
I hope this guide was helpful to you. It's sad to mention, but if none of the solutions have worked for you, there might be a hardware issue that needs attention from LG's support team. Feel free to ask any questions or drop your suggestions in the comments section below.