Just like all the companies out there, each company has a flaw in their product making it a bit annoying to deal with, and LG Smart TV seems to have an issue that is related to the Apps not Installing nor being Updated from the PREMIUM store.
LG has always been a very successful company when it comes to making displays for TVs, Monitors, and so on. They might just be the perfect choice for customers out there looking for good picture quality with accurate color representation to enjoy their favorite TV shows, Movies, and Games.
In this article, we aim to resolve the issue by giving the reader step-wise solutions to the issue, continue reading this article to deep dive into the problem.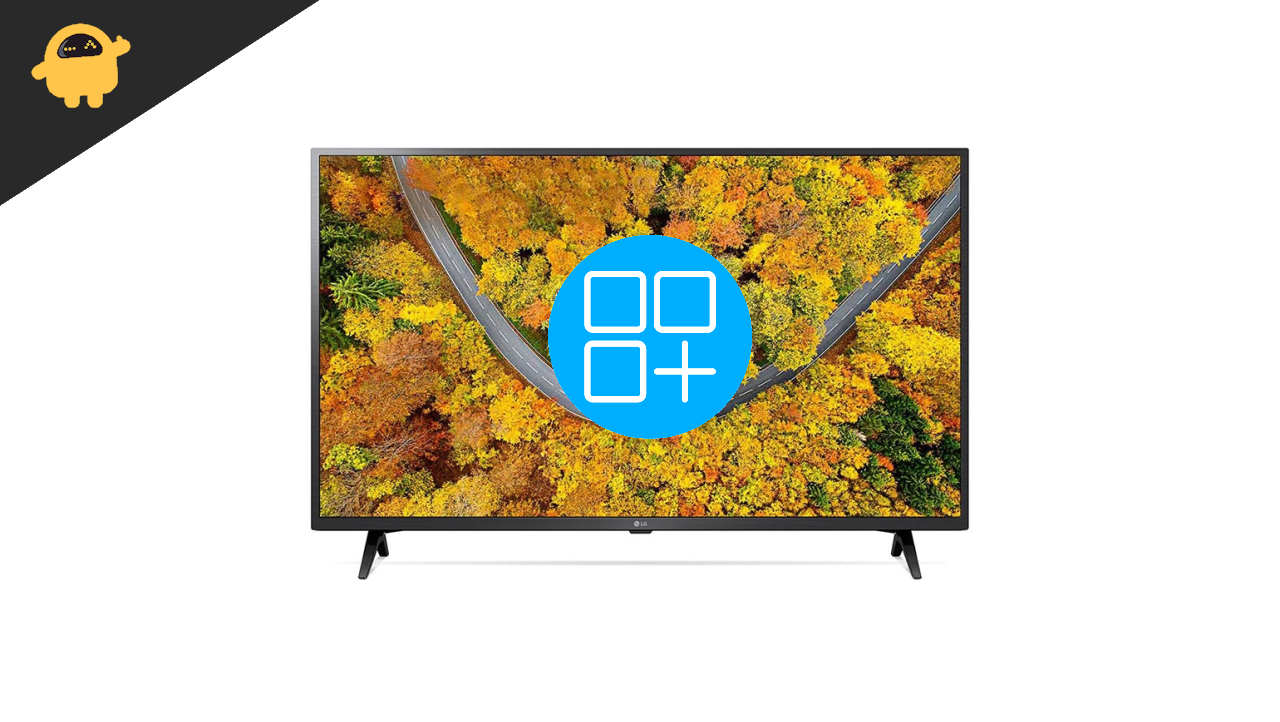 Fix: LG Smart TV Not Installing or Updating Apps
We shall first look into the root causes that might instantly fix the issue. If not, we shall proceed to some of the more advanced methods possible.
Method 1: Prevailing Network Issues in your LG Smart TV
Root causes of problems such as Installing or Updating will most likely always be related to Network Issues. We suggest you perform the following methods of solution –
Restart your Smart TV by turning it off –> Unplugging the power cord –> Waiting a few minutes and plugging it back in –> Turning on your Smart TV again.
Disconnect the Network it is connected to –> Restart your modem/router –> Connect back to the Network it was previously connected to.
Run an Ethernet cable from your router to your Smart TV to establish a stable strong wired connection.
Change DNS by pressing 'Menu' –> Settings –> All Settings –> Select the connected network –> Make sure to uncheck the automatic option –> Edit the DNS from 128.xxx.x.x to 8.8.8.8.
These are some common network issues that may fix the issues without any hassles.
Method 2: Disable the Quick Start feature if available in your LG Smart TV
Quick Start is a recent addition to LG Smart TVs. If your Smart TV has this feature, then we suggest you to disable it as users have reported multiple issues due to this feature. We suggest you follow these steps in order to disable it –
Enter the Menu by pressing the Menu button on your remote.
Select Settings –> Head over to All Settings.
Select the General option under All Settings.
Under the Quick Start tab, toggle the option off.
Method 3: Check the Region settings of your LG Smart TV
It is very important to have the right region set for your TV. This is because certain applications are only available in certain regions, for example – Netflix is not available in some regions, therefore having your device in that region will not Install/Update the application at all. In order to fix this issue, we suggest you follow these steps –
Press the 'Home' button on your Smart TV remote to bring up your launcher bar.
Select settings on the top right of your screen –> Select the All Settings option.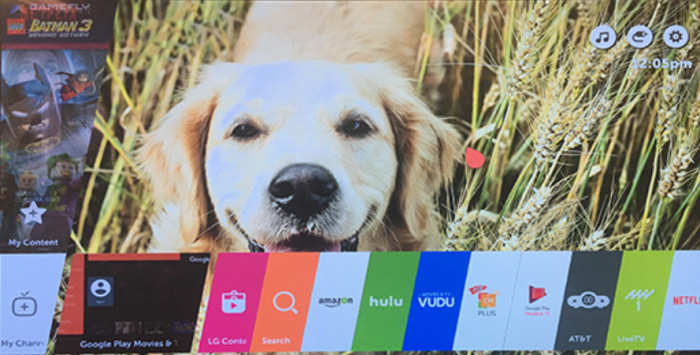 Head over to the General menu from the left –> Choose the location setting and then Service Area Zip Code.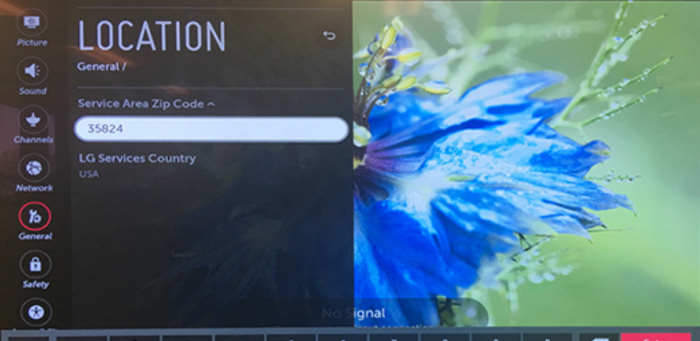 Change to your respective country and enter your Zip Code/Postal Code.
Method 4: Update your LG Smart TV's Firmware/Operating System
In case your TV does not have the latest firmware or Operating System update, it might lead to unstable issues. We suggest you follow these steps to update your Smart TV –
Head over to Settings
Select All Settings
Select General from the menu on your left
Go into the Information section of your Smart TV by selecting 'About This TV'
Enable 'Allow Automatic Updates' –> Then select 'Check For Updates'.
Method 5: Clear the cache of your LG Smart TV
Clearing the browser cache can help free up space thus allowing apps to install or update, follow these steps to clear the cache of your TV –
Press the Home button on your remote to head to the Home screen of your TV.
Choose the Web browser from the bottom menu.
Select the Menu from the top right corner of your TV browser.
Select the 'Clear Browser Cache' option; this might take some time depending on your TV model.
Method 6: Factory Reset your LG Smart TV
If all of the above solutions fail to resolve the prevailing issue, our final method would be to reset the TV to its factory settings, this will eliminate all the issues. We suggest you follow these steps to reset your TV to factory settings –
Press the Home button on your remote and select the Settings icon from the top right corner of your TV.
Select the General settings from the left side of the drop-down menu –> Select 'Reset to Initial Settings'.
A pop-up requesting your device password will be prompted if the user sets a password. The TV will restart and greet the user with the initial setup wizard.
Follow the setup wizard to reset the device completely. This should fix any prevailing issues.
Conclusion
This brings us to the end of this guide for fixing the issue of the LG Smart TV not installing or updating apps. Please note that many developers do not update their apps to be compatible with Android TV. In such cases, you will not be able to run the apps. Also, if your Android TV is considerably old, make sure to purchase new to get the latest Android TVOS and avoid such issues.