Are you having trouble getting your Mastodon confirmation email? If so, you're not alone. Many users have reported this issue and have had difficulty finding the underlying cause or a solution. In this article, we'll explore the potential reasons why Mastodon is not sending email verification codes and confirmations, as well as some possible solutions.
Since Elon Musk acquired Twitter, millions of users have moved to Mastodon, the new perfect alternative to the social media giant. What's not to love? Unlike Twitter, Mastodon is a decentralized, ad-free community. It allows users to set up their servers and switch to another Mastodon network. In addition, it's much easier to get verified on Mastodon than on Twitter.
Also Read: What is Mastodon? Is It A Twitter Alternative in 2023?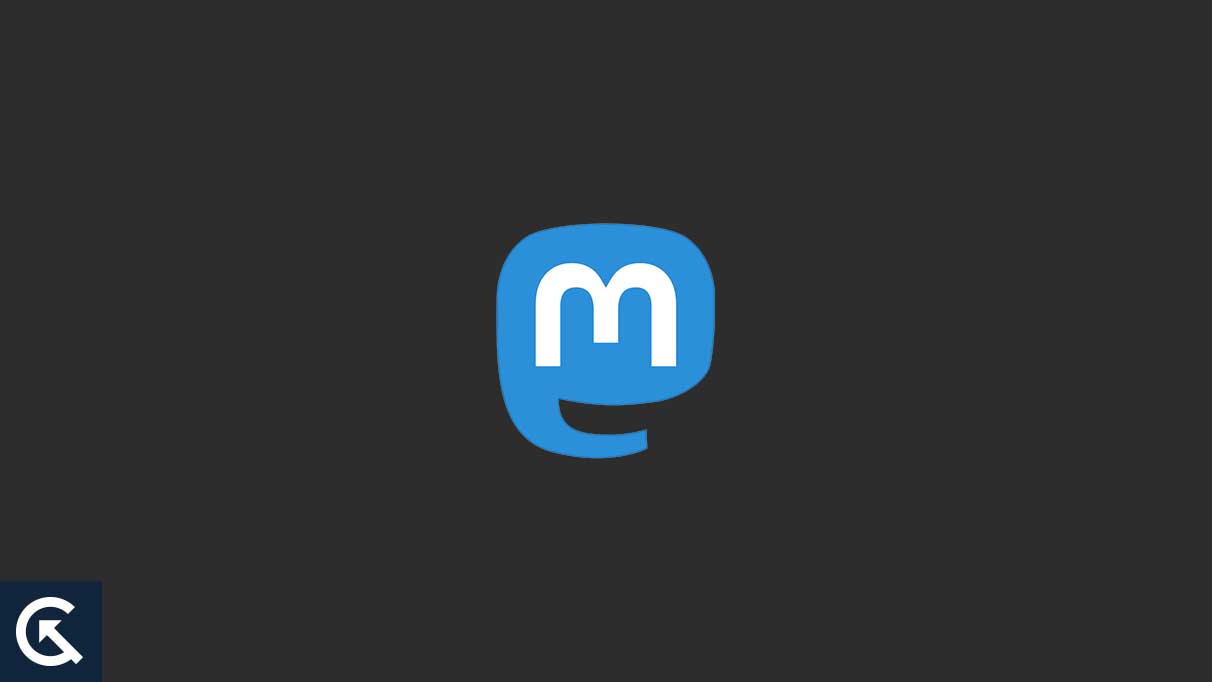 Fix: Mastodon is not Sending Email Verification Code and Confirmation
Reason 1: Server Issue
The possible explanation for not receiving a Mastodon confirmation email could be linked to a server issue. Following the acquisition of Twitter by Elon Musk, there was a sudden surge of users to the Mastodon platform. It is possible that this influx of users caused a bug at the server's end, or an issue specifically with your device. If the online services of Mastodon are experiencing a glitch, you will not be able to solve the Mastodon not sending email issue from your end.
Solution 1: Check on the DownDetector Website
If you are unsure whether your issue is a glitch or a server issue, try downloading the DownDetector app. This app provides real-time status updates of various applications. Additionally, you can visit the DownDetector website to check the Mastodon status. If Mastodon is not sending emails, then the Mastodon servers may not be functioning properly. In such a case, try resetting your phone. However, if the servers are still not operating correctly, you may have to wait for it until the issue is resolved.
Reason 2: Poor Internet Connection
If you encounter an issue with Mastodon, it could be due to a weak internet connection. To resolve this issue, ensure that you are connected to a strong internet connection in order to get the email from Mastodon.
Solution 2: Disable Public WiFi and try cellular data
To ensure that the Mastodon app functions properly, it is essential to have a strong internet connection. If you are using a public Wifi network, try switching to a cellular network and then check to see if you have received the Mastodon confirmation email and if the Mastodon verification is working.
Reason 3: The App is not Updated
If the Mastodon app is outdated, it could be causing issues with the app's ability to send and receive confirmation emails. To fix this, the creators of the Mastodon app may need to send an update to address any problems the users are facing.
Solution 3: Check for the Latest Updates
you should check the App store to see if an update is available. Install it immediately and verify that the confirmation email has been sent.
Reason 4: Cache Data is Corrupted
Cached data can be extremely beneficial in making apps run faster. By saving temporary resources like thumbnails, scripts, and video clips on your phone, apps can load faster instead of downloading them from the internet each time. This could be the explanation as to why you are not getting your Mastodon confirmation email. However, the storage on your phone can become full of cached data quickly, and sometimes this cached data can become corrupted, blocking the proper functioning of the apps. This could be another potential cause for your not receiving your Mastodon email.
Solution 4: Clear Cache Data of Mastodon
you can fix it by clearing your cache data. To do this, go to Settings > Apps & Notifications > All Applications > Mastodon > Storage > Clear Cache data. This should resolve the problem, and you should be able to receive confirmation emails from Mastodon.
Reason 5: Mastodon App Crashed
Sometimes, data overload can cause apps to crash, which explains why you haven't received your Mastodon confirmation email. Since Elon Musk took ownership of Twitter, there has been an influx of users migrating from the platform to Mastodon servers, resulting in the app crashing and not sending emails. This could answer your question about how to solve the issue of not receiving the Mastodon confirmation email.
Solution 5: Delete and Reinstall the App
your last resort is to delete and reinstall the Mastodon app. This can help repair any issues that may have occurred during the initial installation and clear out any corrupted data associated with the program.
So, that's all for today. For more troubleshooting guides, follow GetDroidTips!