Mi Band Tools (Tools & Mi Band) is an application available for Android devices that you can install on Google Play Store. It's worth mentioning that this app is paid and you've to purchase it from the Play Store. It supports Mi Band 2/3/4, Mi Band Color, Mi Band White 1A, Mi Band Pulse 1S, Mi Band HRX wearables. Now, if you've brought this application and notifications (vibrations) aren't working, you can check this troubleshooting guide to Fix Mi Band Tools Notifications not working.
The Mi Band Tools app is almost similar to the Mi Fit app with plenty of customizations. You can set up your own customizable notifications for incoming calls, applications, and more. It offers display text support, heart rate monitoring continuously, sleep tracking, alarm notifications, and a lot more.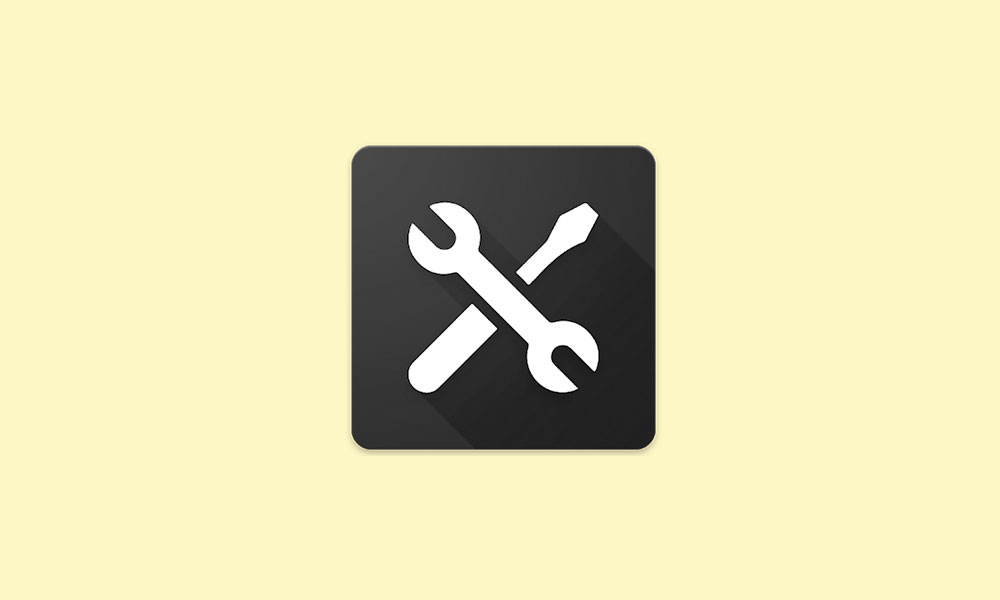 Steps to Fix Mi Band Tools Notifications not working
Here we've shared some of the possible workarounds to fix the notification issue properly. So, let's follow the steps below.
1. Update the Mi Band Tools App
Some times, it can possible that your Mi Band Tools application may not work well due to the outdated app version. Make sure to update the application to the latest version to work properly with improvements and other bug fixes.
2. Check & Set-Up Test Vibration
First of all, tap on the "Test Vibration" in the left menu panel of the Mi Band Tools app. Now, follow the below steps one by one to check for the respective issue:
If Vibration Test is working
Make sure you've disabled the automatic DND mode on the Mi Band Wearable manually. (Mi Band 4 / Mi Band 3)
Check notification times and conditions:

Notifications are operated only between 08:00 and 22:00 by default. You can change this in the global application Settings or in the Settings of each notification. Make sure that you've set correct Notify between times and actual timeframe.
If you're using a 12-hour time format like AM/PM, then set the AM/PM time format correctly.
Check your notification conditions like Disable When Screen On or Disable When Phone is in Normal (Loud) Mode etc.
Try to enable the priority override mode (pull down the notification bar on your phone and press the first icon of Mi Band Tools status bar notification multiple times until you enter the priority override mode = to an exclamation mark).
When you enabled the priority mode, try to check the notifications again.

Still not working! Re-enable notification access:

Go to the Mi Band Tools app > Tap on Settings > Select Notification Access.
Uncheck all applications including Mi Fit app and wait for a couple of minutes.
Now, check both the Mi Fit app and Mi Band Tools app again and wait for another 1-2 minutes.
If Vibration Test isn't working
Restart your phone for once.
Launch the Mi Fit app and sync your Mi Band wearable with it.
Next, open the Mi Band Tools app and check the vibration test again.
3. Check Background Tasks and RAM Management on your Phone
First of all, check out the task killer or power saver mode or RAM management settings on your phone. If your device uses the task killer feature aggressively, the applications may not work as expected.
You can restart your phone to check whether the notifications are working or not.
You can also uninstall or disable any task killers or junk file cleaner apps to check the notification working issue.
4. Enable Status Bar Notification for Mi Band Tools
This method will prevent the Mi Band Tools app background tasks to killed by the device system.
Enable Status Bar Notification for Mi Band Tools app from the Mi Band Tools Settings > Status Bar Notification > turn it on.
5. Try to Enable GPS
For frequent disconnects or connection drops, you should enable the GPS (Location) on your phone.
6. Turn On/Off Bluetooth
Try to turn off the Bluetooth on your device for once.
Wait for a couple of seconds and turn it back.
Additionally, you can disconnect the paired device from your Mi Band Tools or from the phone and try to reconnect/pair again.
7. Check for Android Doze or DND Mode
All the Android devices do come with DND or Do Not Disturb mode. While the Android 6.0 Marshmallow or later version running devices come with the Doze mode feature. It can disable the background tasks or notifications access on your phone. Make sure to turn off the DND or Doze mode.
Alternatively, you can use DND or Doze mode (excluding from Mi Band Tools and Mi Fit).
8. Reinstall Mi Band Tools & Mi Fit App
Some times, due to the app glitch or any cache related issues, third-party apps may not work properly. So, it's better to uninstall the app and reinstall it again. This method will definitely clear the storage or cache related issues.
Unpair and Uninstall both the Mi Band Tools & Mi Fit apps on your device.
Delete the connected or paired Mi band wearable > Turn off the Bluetooth.
Reboot your phone.
Then go to the Google Play Store and reinstall both the Mi Fit and Mi Band Tools apps.
Now, pair your Mi Band wearable with the Mi Fit app and try to fully sync the wearable.
Finally, launch the Mi Band Tools app and perform Profile syncing, notification access for the Mi Band Tools, and notification access for the Mi Fit app.
Note:
If you didn't purchase the Mi Band Tools app, then you will need to buy it first to work all the features or functionalities properly.
That's it, guys. We hope you've found this troubleshooting guide pretty useful. Feel free to ask in the comments below for any queries.