As the title suggests, Microsoft Flight Simulator 2020 is a flight simulator video game that was launched a couple of months ago. It's the 11th title under the Microsoft Flight Simulator series and available for Microsoft Windows & Xbox One platforms. Though the game has been rated quite well, it has some flaws also which are mostly related to the server or downloading updates. Recently, plenty of the users are reporting that the Microsoft Flight Simulator 2020 Update Download Stuck on Loop which is quite irritating.
According to the affected players, after downloading the update at the Microsoft Store PC version, the downloading process stuck randomly. Meanwhile, players have also mentioned that they have done some of the common methods like restarting the game, running the game executable as an admin, deleting the most recent saved game files, etc. However, nothing seems working for all the players which is a major concern for most of them.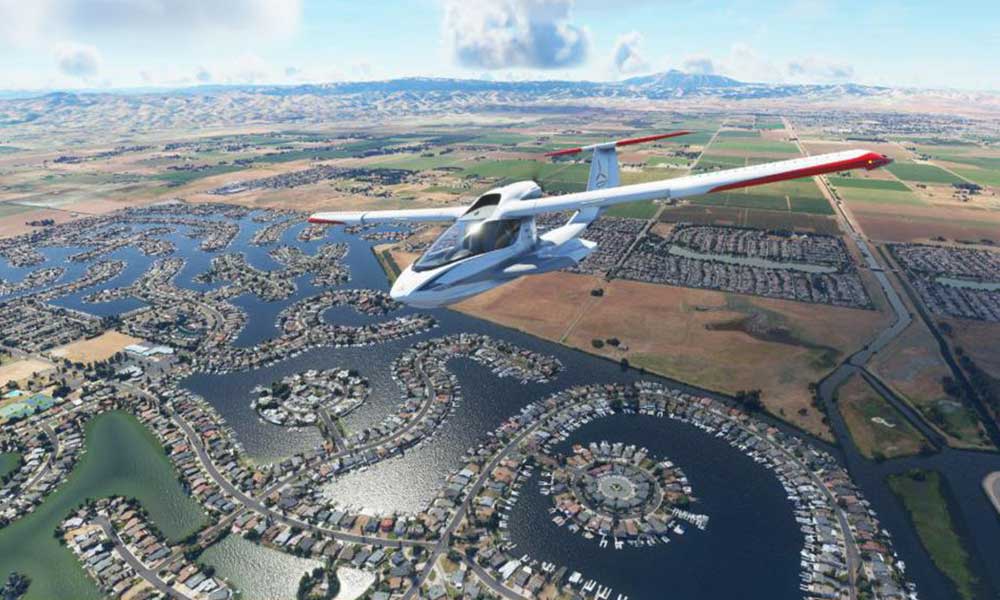 Fix: Microsoft Flight Simulator 2020 Update Download Stuck on Loop
Though Microsoft didn't mention anything on it officially, some of the affected Flight Simulator players have already fixed the download stuck on loop issue by themselves. Here we'll gonna share with you all the possible workarounds below that should come in handy for you.
Try attempting the download process multiple times whenever the update download gets stuck for some reason. To do that, just restart your computer or console and then retry the downloading process. That should help.
Meanwhile, it can also possible that your Windows or Xbox One firmware version is outdated and should be updated to the latest patch to run the game properly. Sometimes, Windows security patch updates can also ruin the game files for some reason which can be fixed by uninstalling the recently installed updates manually from the 'Windows Updates' option.
Whereas some of the players have mentioned that the 'Netlimiter' application can fix the download stuck related issues. Just download the Netlimiter app and install it on your PC to limit the Microsoft Flight Simulator to an unstable connection.
Maybe the problem is appearing from your internet connection. If you're running a wireless connection (Wi-Fi) then make sure to try using a wired network (ethernet cable) for a stable and faster connection.
Try running the Microsoft Flight Simulator executable file as an administrator to run all the files properly.
Ensure that Windows Defender Firewall or any third-party antivirus program isn't blocking the game files to connect to the server. Either you can disable the security programs or try adding the installed Microsoft Flight Simulator game folder as an exclusion.
Try clearing unnecessary background running tasks on the PC that should help a lot. Head over to the Task Manager and close the higher CPU/Memory consuming tasks one by one from the 'Processes' section.
That's it, guys. We assume this guide was helpful to you. For further queries, feel free to ask in the comment below.
Must Read: Microsoft Flight Simulator Update: How to Fix Slow Download Speed